Hurray!! I Made The Newdex Influencer List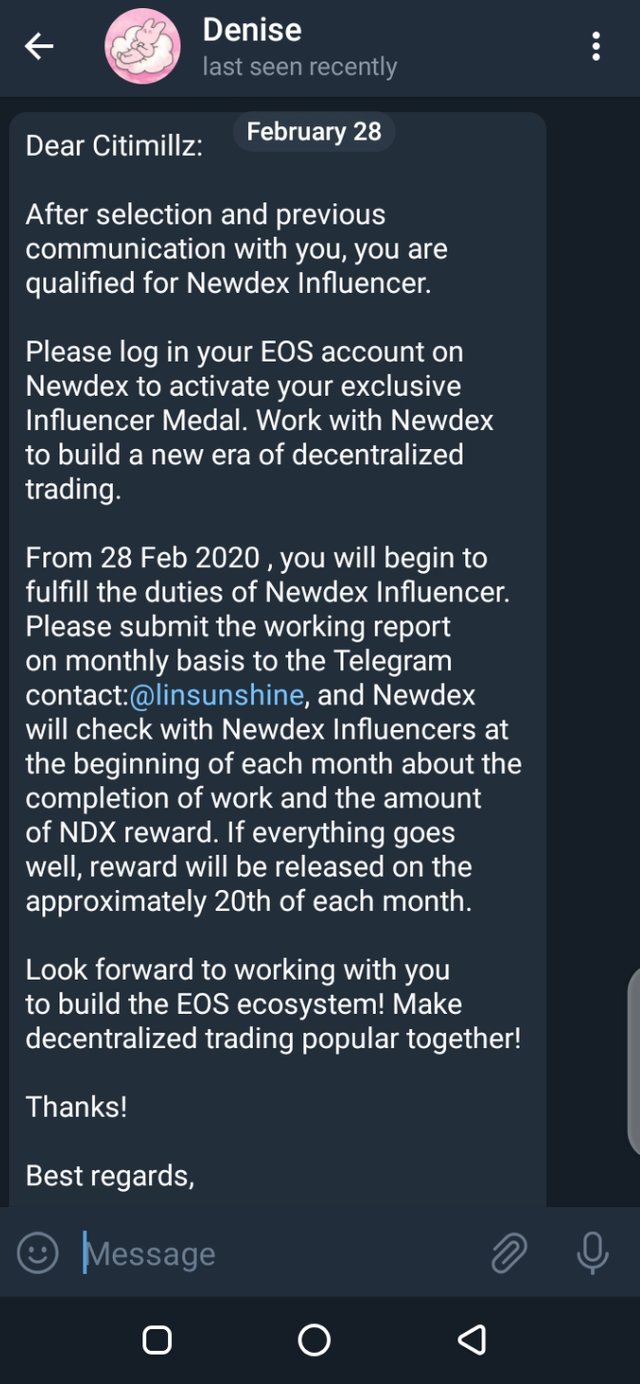 So I got this letter from the Newdex Team yesterday being the 28th February 2020 stating that I have now been officially confirmed by The Newdex exchange Official Team as a Newdex Influencer. This is something I had been hoping to achieve and as God may have it, my dream is now reality. As a Cryptocurrency enthusiast and investor, I have been promoting the Newdex exchange for over two months now through online awareness campaigns on Steemit, Twitter, Telegram social media platforms and I have seen the need for Africans to be educated about Cryptocurrency as it is digital money and eases a lot of stress when carrying out transactions. Having traded with the https://Newdex.io exchange for a while now, I have come to discover that it is very user-friendly and as the World's leading Decentralized exchange based on the EOS Blockchain, The fast, safe and transparent features on the exchange makes it outstanding.
I have logged on my EOS account and have now activated my exclusive Newdex Influencer Medal and I must say I'm sincerely honoured. It feels so good being given a chance to help spread word about Cryptocurrency trading in Africa. Word will be spread across Africa through our Social media means and offline awareness campaigns and in the coming years, Africa will become a Crypto Hub. I am the happiest man on Earth to become the first African Newdex Influencer.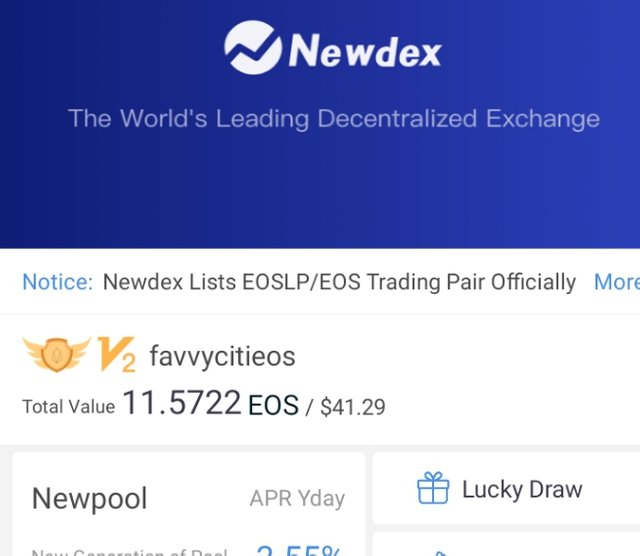 Based on the love I have for Africa, I built a community on Telegram for @newdex-io, and named the NewdexAfrica community. NewdexAfrica community is headed by my humble self @citimillz and I have team members who believe in my vision. They are @mcsamm from Ghana (Blogger)
@empato from Nigeria (Crypto trader)
@ackza from California (Influencer)
@joshuaetim from Nigeria (Blogger)
This members are the NewdexAfrica executives. Our aim is to Get Africans to understand the essence of embracing and Promoting the use of Crypto in the African Society. So I and @ackza came up with the idea of tipping 365 $NDX tokens (Newdex local cryptocurrency) daily to one winner on our telegram group here https://t.me/NewdexAfrica and also tip 50-100 $NDX tokens to our members who carry out daily tasks in the community (liking our tweets or steemit posts). The NewdexAfrica telegram group now has 248 members and the community grows daily. Non-Africans are also welcome to our community. @newdexafrica community is gifted with a lot of talents like developers, graphic designers, Cryptocurrency enthusiast and investors and many more. These members keep the community going by making it fun. Giveaways is a language well understood and appreciated by the community members. Here are some Artworks made designed by our community members.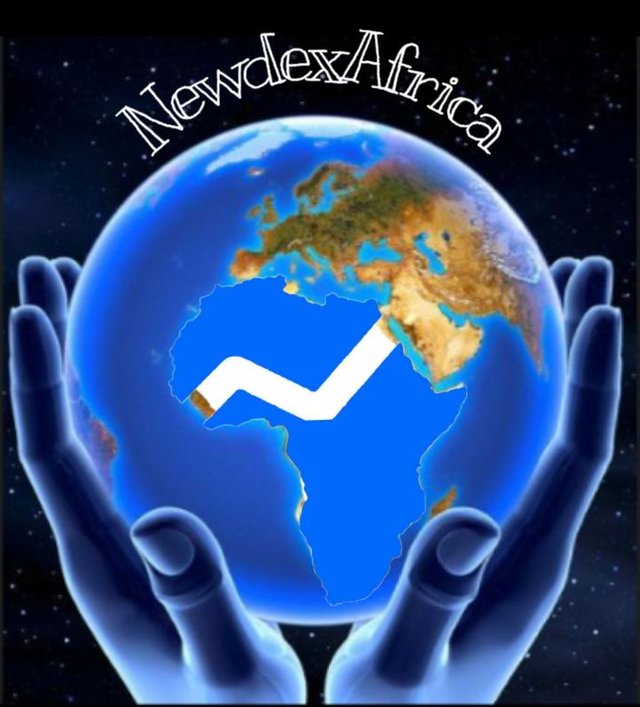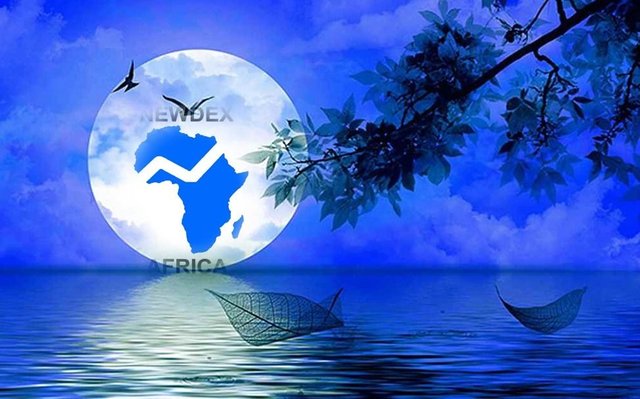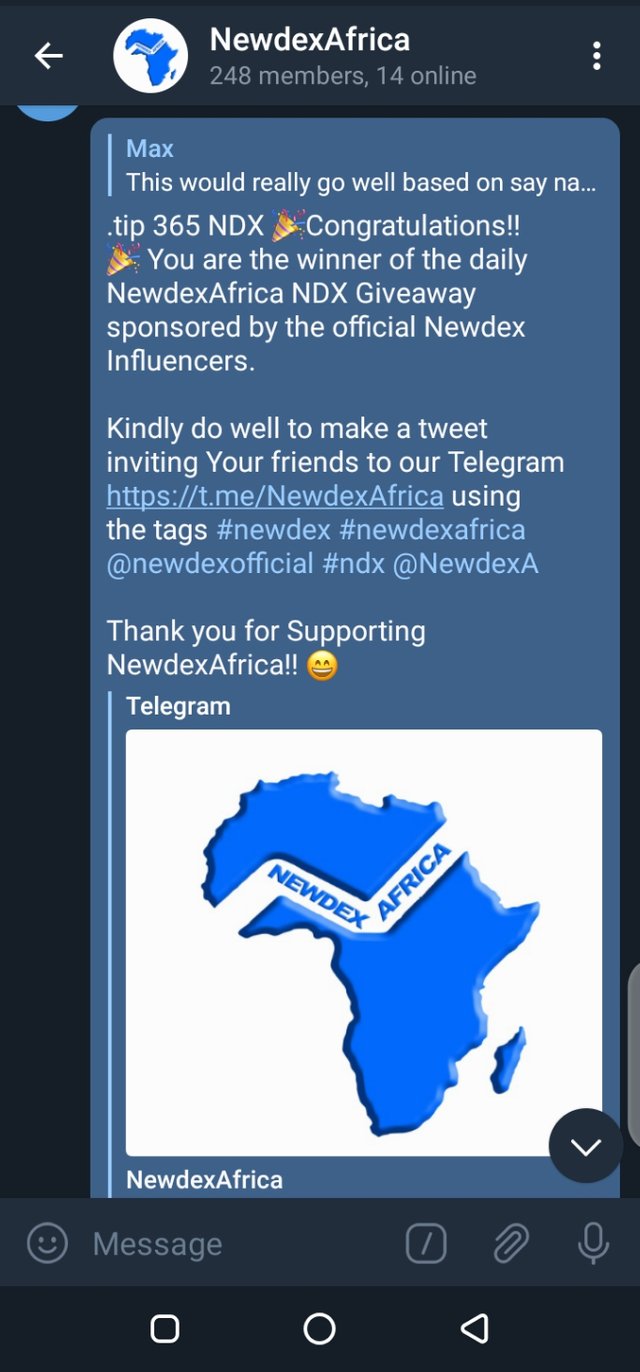 NewdexAfrica Daily Giveaway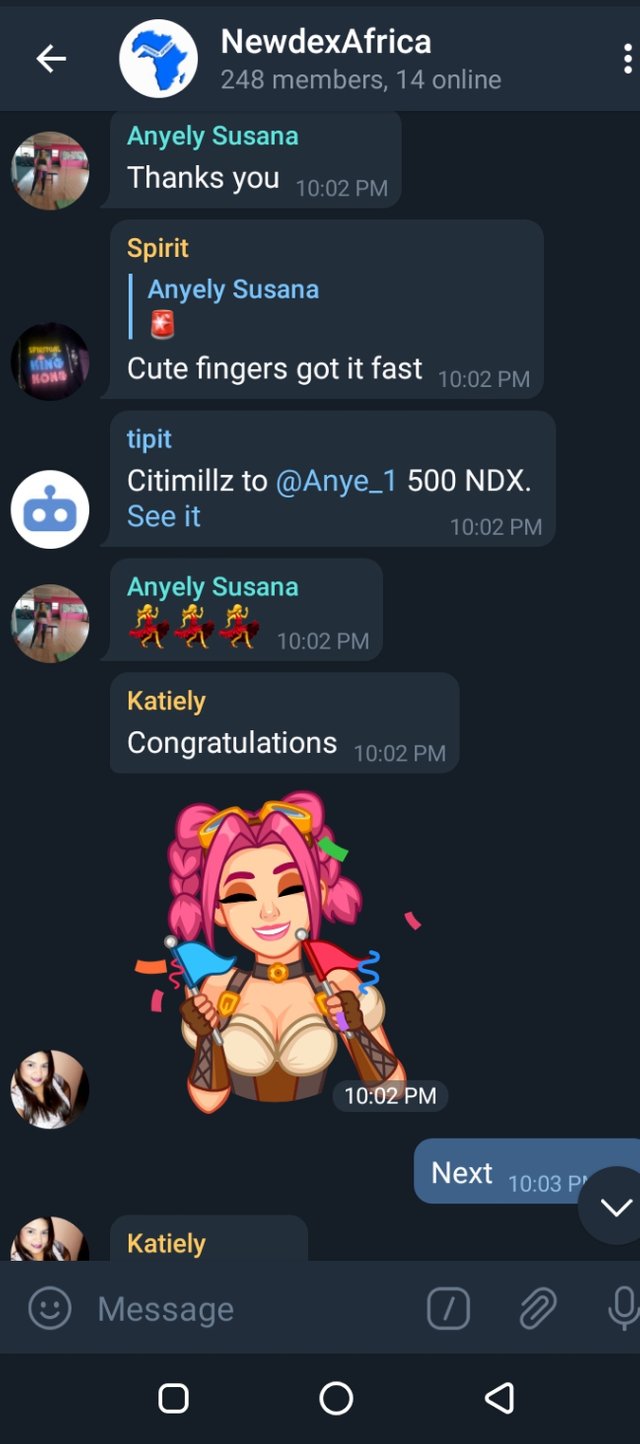 NewdexAfrica Monthly Giveaway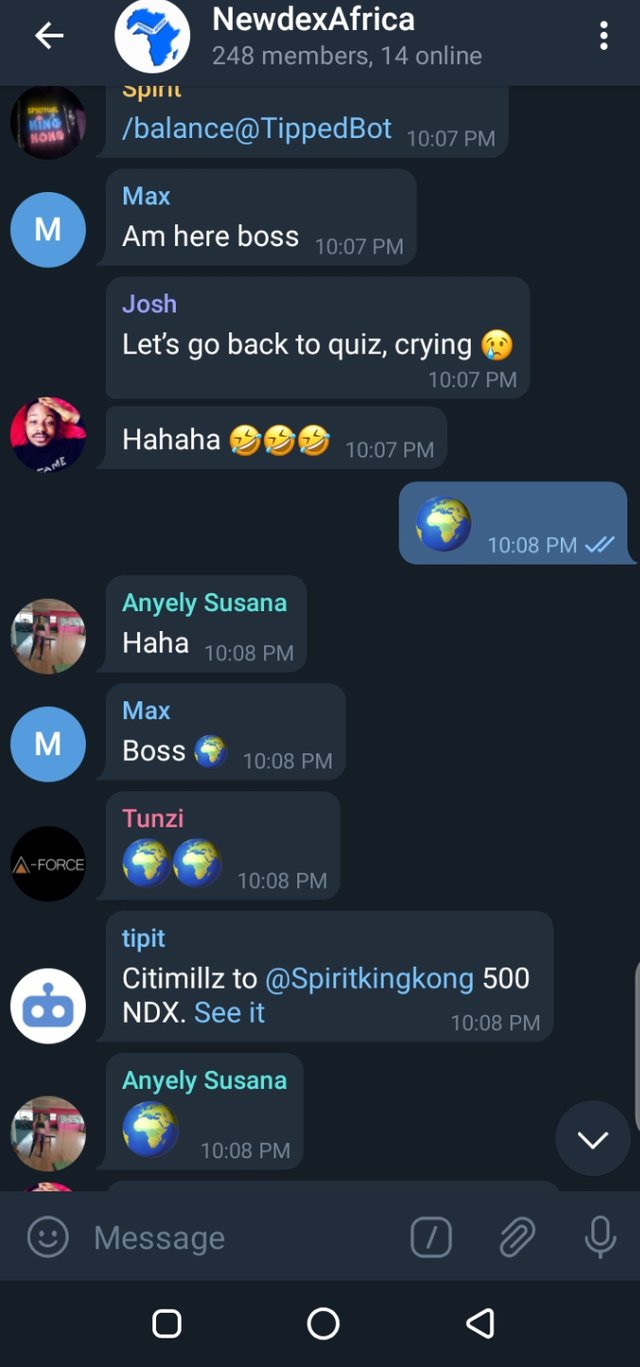 I so much appreciate the Newdex Team for deeming me fit to represent Africa in Promotion of the Newdex exchange. I will make sure to abide by the necessary terms and conditions and see to the fact the Cryptocurrency Trading/Investment and Blockchain technology is duly promoted in Africa through online and offline awareness campaigns. To Celebrate my Success, I will be tipping 200 NDX tokens to every new member who will join our telegram through this post and type 'Invite' when they join. We also host monthly parties on our telegram where over 5000 NDX tokens are given away.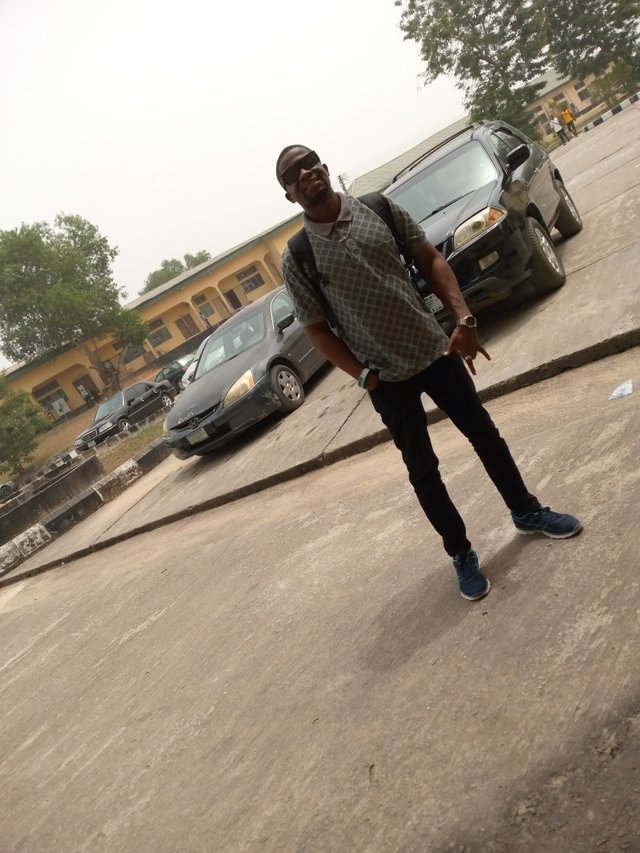 My thanks also goes to everyone reading this. Appreciation also goes to my friend @ackza for always believing in me. Follow my steemit account to stay updated about the promotion of Newdex in Africa. Together we will build the EOS ecosystem.
Follow the Newdex and NewdexAfrica Social media accounts:)
Official Newdex Telegram: https://t.me/newdexchat
Newdex Discord: https://ndx.myfreecrypto.org/
Website: https://www.newdex.io
Read about Newdex here:) https://newdex.zendesk.com/hc/ko/articles/360012388492-About-Us
NewdexAfrica Twitter: https://twitter.com/NewdexA
NewdexAfrica Telegram: https://t.me/newdexafrica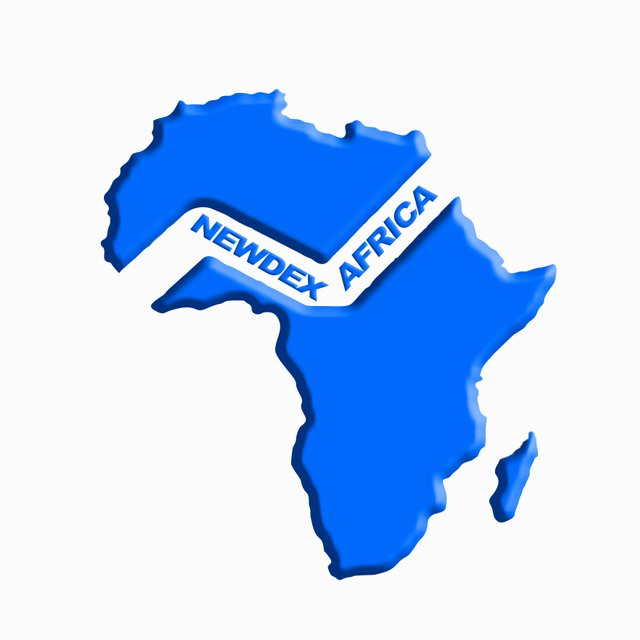 NewdexAfrica Logo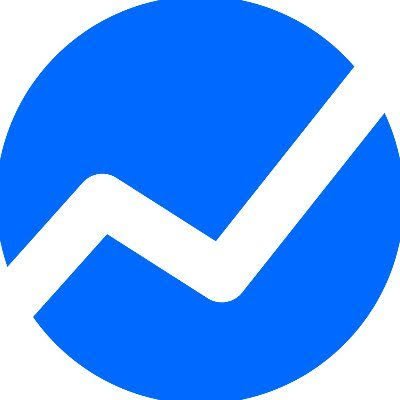 Newdex Logo