3 secrets to make sure that people watch the video from start to finish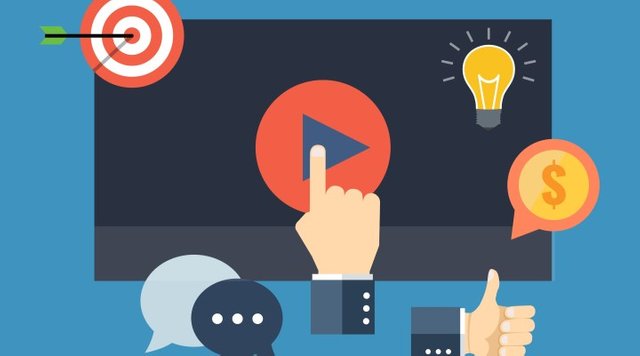 Many people think that just making a video and putting it online means that anyone watching the video will see it from start to finish. This is a mistake. Unfortunately, the statistics paint a completely different picture.
Take a look at the following viewing habits:
During the first ten seconds of the video, 10.39 percent of viewers leave.
During 31 seconds of video, 33.84 percent of viewers leave.
Within one minute of a video, 53.56 percent of viewers leave.
Within two minutes of a video, 76.29 percent of viewers leave
In other words, a large number of people suffer from a serious lack of attention. Fortunately there are three things you can do to get people to watch the video from start to finish:
The first secret is to organize video length. Ideally, your web videos should not exceed two minutes in length. When the video is longer, the number of viewers who leave is significantly higher. This does not mean that the video must be exactly two minutes. However, try to keep this length in your head.
The second secret is to keep things moving. When you watch any TV ad, TV show, or movie, you'll notice that about every second or two of what you see on the screen changes. You may see a different angle for the camera, a different scene, or a different picture. This happens repeatedly in all the entire program. What you see moves constantly and changes. If the scene stays on the screen for a very long time, and even ten seconds, start with boredom and anxiety.
In the online video world, at this point when people start clicking away from the video and on something else. But by keeping things moving (that is, avoiding static scenes for ten seconds or more), help keep viewers interested. It is a subtle but effective trick.
The third (and perhaps most important) secret is the style and transparency that allows the viewer behind the scenes to look at your life or business. For example, when a company first started advertising on video, commercials that were played on the TV were taken and tagged as they were on the Internet. The results were disastrous. This shows people on the Internet do not want to see what you see TV.
Why? Because the Internet is a social tool. People use it to communicate with others. People do not want to see things contrived, similar to corporate offerings, but want to see real people. This is precisely what gives them transparency.
Follow these rules, and the possibilities of delivering your full message to people will increase dramatically.
  I hope that my explanation has benefited you