Australian News Headlines, Auspol News Headlines Friday 19 January 2018
Cory Bernardi's alternative Hottest 100 stunt angers musicians.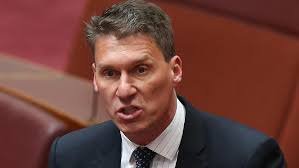 The Guardian reports that Wednesday's tussle between Cory Bernardi and one half of Savage Garden took place on the frontline of the culture wars – Twitter – after Bernardi announced he wanted to DJ an AC100 on Australia Day. Still annoyed that the radio station Triple J responded to a majority of its polled listeners and moved its Hottest 100 annual countdown, Bernardi has created his own AC 100. It is reported that the Hilltop Hoods took up arms to stand with Darren Hayes, and by Thursday afternoon Powderfinger, Jimmy Barnes and the music platform Spotify had also joined the fray. It is reported by the Guardian that on Radio National on Thursday morning Bernardi confusingly denied that the playlist was politicised or associated with politics, perhaps for copyright reasons – despite it being named the #AC100 and promoted by his Australian Conservatives party. Men at Work, Cold Chisel, Kate Ceberano, Slim Dusty, Shannon Noll: The list contains all the greats writes the Guardian. The problem reports the Guardian is that some of the featured artists want no part of it, and have threatened copyright action to say so. The Guardian writes that the Australian Conservatives also opened the definitely-not-politicised poll to the public – and received the responses that you'd expect.


Manus info would hurt PNG ties: Dutton.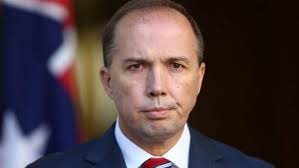 SBS News reports that Immigration Minister Peter Dutton says that the government can't release details about building new accommodation for asylum seekers on Manus Island. The Turnbull government they report, has refused to release documents about the construction of new asylum seeker facilities on Manus Island, saying doing so would damage Australia's relationship with Papua New Guinea. However, the Australian Greens think the real reason has more to do with Immigration Minister Peter Dutton not wanting to be politically embarrassed reports SBS News. It is reported that asylum seekers and refugees were forcibly moved to West Lorengau and two other new facilities after the Manus immigration processing centre was closed at the end of October. However, at the time there were repeated reports, including from the United Nations' refugee agency, the new accommodation was unfinished and insufficient to host all the men. Mr Dutton insisted that they were completed and had full services. It is reported that in a letter to the Senate president tabled this week, the minister warned releasing information about the West Lorengau construction and provision of services would damage Australia's international relations. Senator McKim says Dutton's reasoning for not releasing details was "completely spurious" and appears designed to avoid political embarrassment.
"The reason Peter Dutton does not want to release these documents is because doing so would expose him as the liar that he is," he said to AAP from Manus Island, on his fifth trip to inspect at conditions for refugees and asylum seekers.

Encryption crackdown: Government putting finishing touches on legislation: Bill likely to be introduced to parliament in Q1.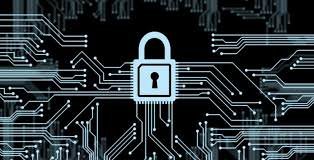 Computerworld reports that the government is close to finalising proposed legislation that it says will boost the ability of law enforcement agencies to access to communications using encrypted services.
"Legislation to enable Australian law enforcement and security agencies to adapt to the challenges posed by ubiquitous encryption is in an advanced stage of development," a spokesperson for the Attorney-General's Department told Computerworld.
"The government anticipates that it will be introduced in the first quarter of this year," the spokesperson said.
The introduction of legislation to counter the use of encrypted communications services has been foreshadowed by the government for a number of years. Computerworld reports that Australia's national cyber security strategy, launched in April 2016, noted that there is "a growing trend for groups and individuals to use encryption to hide illegal activity and motivate others to join their cause".
"The Government supports the use of encryption to protect sensitive personal, commercial and government information," the strategy states.
"However, encryption presents challenges for Australian law enforcement and security agencies in continuing to access data essential for investigations to keep all Australians safe and secure. Government agencies are working to address these challenges."

Sunrise Admits to Paying Pauline Hanson for Regular Appearances in Lead up to the Election.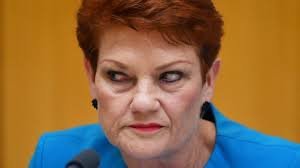 The Sydney News reports that controversial politician Pauline Hanson loves a soapbox, and breakfast hosts David Koch and Samantha Armytage wheeled one out for her routinely in the months and weeks heading into election. The controversial Queenslander it is reported, was not only afforded a platform for her messages but news.com.au confirms that she was being paid to appear in the living rooms of Australians. However, the question has to be asked about whether brekky TV gave her a leg-up. It is reported that Michael Pell, the executive producer at Sunrise, told news.com.au that there was nothing out of the ordinary about Hanson's appearances and she was not receiving special treatment.
"Pauline is one of a number of paid regular commentators on Sunrise," he commented.
"She does not appear alone, but rather with other commentators, to canvass a range of views on the main news topics of the day. On the odd occasion Pauline was asked to appear on the show solely as a political guest to discuss her own campaign, she was not paid."
Hanson has a long-running affiliation with the Seven network writes the Sydney News. It is reported that days after announcing she would run for the Senate, Hanson refused to say whether she was being paid for her public appearances.
"What business is it of yours or the public?" she commented, when asked by Buzzfeed.
"And you know what, whether it is or not, I'm not saying whether I am (being paid) or not. I don't see it is any of your or the public's business whether I am paid or not. There's a lot of appearances that I make on TV I can tell you, I don't get paid.
"So I'm not answering your question because it's none of your business and it's no one's concern about any arrangements that I may have, I'll have you know I am possibly not getting paid for it but then again I'll state, it's none of your business."

Australian house prices might not be falling after all.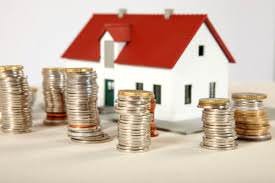 The Business Insider reports that Australian home prices have been falling in recent months, according to CoreLogic, led by its largest and most expensive market, Sydney. And they report, many think prices will continue to fall in the year ahead, creating headwinds for household consumption, the largest part of the Australian economy. It's all looking a little uncertain, leading to speculation as to what will happen with economic growth and interest rates in the year ahead they write. However, house prices aren't actually falling. According to Justin Fabo and Ric Deverell, Economists at Macquarie Bank, they're not based off recent data reports the Business Insider.
"It is now looking very likely that housing prices at the national level are again rising modestly," the pair wrote in a note released this week, adding the disclaimer that "large differences remain between locations and type of housing".
The Business Insider writes that given the seasonal nature of housing market activity, spiking in Spring and Autumn before ebbing in between, Fabo and Deverell say that seasonal adjustments must be applied to the data in order to get a clean read as to what's really going on. And in recent data from Australian Property Monitors (APM) and CoreLogic, it suggests that prices are now moving higher.
"Dwelling price growth and activity are quite seasonal so the data must be seasonally adjusted to get a clear read on housing price trends," they comment.
"After seasonal adjustment, monthly growth in APM's measure of capital city dwelling prices has picked up modestly in recent months."

ALP says that Nick Xenophon Team's welfare deal targets Australia's 'poorest people'.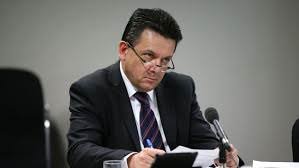 The Guardian reports that the ALP and welfare groups have expressed concern about a reported deal to push through the Coalition's overhaul of the welfare system, warning it will be bad news for the nation's most disadvantaged. They write that the Australian reported on Wednesday that the Nick Xenophon Team had almost reached a deal with the government on the bulk of its proposed welfare changes, which does not include support for the controversial drug testing plan. The proposed changes include a major overhaul of the existing compliance regime for jobseekers, which would use a demerit points system to punish welfare recipients who fail, for example, to make appointments or job interviews they report. The LNP wants to abolish the wife pension payments for about 200 women living overseas and remove "intent to claim provisions", which protect people who are entitled to welfare but are unable to lodge a full claim due to personal circumstances. It is reported that the legislation will simplify and consolidate a range of jobseeker payments and make it more difficult for welfare recipients to use drug and alcohol addiction as a reason for failing to meet mutual obligation requirements. The Guardian writes that planned cuts to a bereavement allowance could also leave grieving families about $1,300 worse off. ALP senator Doug Cameron said that the changes targeted "the poorest people in the country, the most vulnerable people in the country". He said the ALP was not interested in negotiating with LNP.


Train strike could cost Sydney economy $100m.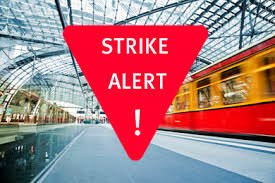 The SMH reports that a planned 24-hour train strike later this month could cost the local economy more than $100 million, the Sydney Business Chamber has labelled the strike as "simply outrageous". SMH reports that Patricia Forsythe, the executive director of the Chamber, also said that the rail union's call for people to stay home on the day of the planned strike on January 29 was irresponsible.
"It's one of the busiest days of the work year: the Monday after the Australia Day holiday is traditionally one when basically all of the workforce is back from summer holidays, schools are returning. It is a significant day in our economy," she commented.
"If they were going to pick a day for maximum disruption they've certainly done that."
It's frontline staff who get over 1 million people to work and back every weekday. But it's the management of Sydney Trains who just got a $40,000 pay rise. Demands for better pay and conditions are not what's 'simply outrageous' here.


Household debt 'extremely elevated' after hitting near 200pc and tipped to grow.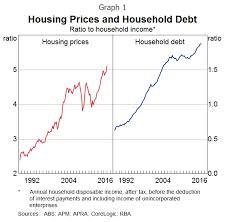 The ABC reports that Australia's household debt to income ratio has hit nearly 200 per cent, a level UBS analysts have called "extremely elevated" and "one of the highest in the world". Total household liabilities they report have been revised upwards to $2.466 trillion, or 199.7 per cent of disposable income, by the Australian Bureau of Statistics. It is reported that the revision was due to higher debt held within self-managed super funds, as the ABS is now incorporating new data from Australian Prudential Regulation Authority in its national accounts numbers. The ABC reports that UBS analysts expect households to become even more leveraged over the next one to two years, as income growth remains subdued.
"We expect total household debt to disposable income to peak around 205 per cent before the slow deleveraging process begins," analysts Jonathan Mott and Rachel Bentvelzen wrote.

Australia saw record jobs boom in 2017 but future bleak on wages.
The Guardian reports that Australia had a phenomenal year for employment in 2017, with the largest absolute increase in jobs on record, but wages remained stagnant and underemployment high, according to economists. It is reported that the Bureau of Statistics has released its employment data for December, completing the picture for jobs growth in 2017. The data shows that 403,100 jobs were created last year, in seasonally adjusted terms, as the economy recorded its 15th consecutive monthly gain in employment, matching the record set in June 1995 when Australia was recovering from the early 1990s recession. The majority of the new jobs were full-time positions (303,400 positions, worth 75%) they report. The Guardian writes that by the end of the year, the strength of the jobs market was encouraging more people back into the labour force to actively look for work, leading the participation rate in December to jump from 65.5% to 65.7%. It is reported that the increase in the participation rate meant the official unemployment rate actually increased slightly in December, from 5.4% to 5.5%, but economists say that increase should not be interpreted negatively.
"These are exceptionally good figures," the independent economist Saul Eslake commented. "The absolute increase in jobs over the course of 2017 was the largest on record. In percentage terms, at 3.4%, it's the biggest since 1994."
But writes the Guardian, despite the strong employment figures in 2017, the anaemic pace of wages growth is unlikely to pick up in 2018. That's because the underemployment rate (8.3%) and under utilisation rate (13.7%) remain stubbornly high.


The NSW Roads Minister Suggested Electrocuting Truck Drivers Was A Solution To Road Fatalities.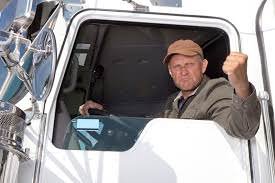 Junkee reports that the NSW roads minister, Melinda Pavey, has responded to a horrific spate of road fatalities by suggesting implementing technology which delivers an electric shock to truck drivers who look away from the road. It is reported by Junkee that in an interview broadcast on an ABC Radio News bulletin on Thursday, Pavey said "technology will be key to stopping further deaths and injury" on the road, and added that "the technology now is so advanced, a driver can be driving and get an electric shock if they look away from the windscreen for more than two seconds." The Transport Workers' Union of NSW reports Junkee have released a statement slamming Pavey's comments as "heartless, arrogant and completely incompetent", and calling for the government to exercise "necessary shared responsibility" for recent increases in road fatalities.


TPP secretly trading away your rights.
Choice asks are you concerned about the increasing cost of medicines or do you want to know if your muesli bar contains palm oil? Do you want the government to be able to implement health policies like plain packaging? Then you really should care about the Trans-Pacific Partnership (TPP) writes Choice, a trade agreement being negotiated in secret between Australia, Brunei, Chile, Canada, Japan, Malaysia, Mexico, New Zealand, Peru, Singapore and Vietnam that Australia is pushing for despite the United States pulling out of negotiations. The TPP has been shrouded in secrecy, with negotiations happening behind closed doors and non-disclosure agreements securing the negotiators' silence they write. And while Choice has met with several of those involved in drafting the agreement and has even attended meetings with negotiators at a round of negotiations held in Malaysia in 2013 (we were permitted to have our say, but could only guess at the contents of the agreement in order to raise our objections), we still don't know what the final agreement will contain. Choice reports that because of the secrecy, which began under the previous Labor government and has continued under the Coalition, any public knowledge about the TPP is based on leaked drafts and statements made by those involved. Choice writes that The Australian government seems like it isn't too keen on TPP negotiations hitting the headlines. Although, hundreds of "cleared advisors" – a group comprising industry lobbyists from the US – have had access to the full drafts of the TPP, while public interest groups like Choice have been kept in the dark. Even our politicians don't get to see the TPP until it's finalised and amendments can't be made Choice writes. The TPP does no good for Australia or its people - it does benefit corporations which will be able to sue us over things like environment laws they find are interfering with their desire to pollute and make money.


Right-wing Liberals hit back at Ruddock 'unity' ticket.
SMH reports that the right-wing faction pushing for democratic reform within the New South Wales branch of the Liberal party has smacked down a proposal fielded in the media to install the former immigration minister Philip Ruddock as president, saying it is "rigged" to deny members their right to vote in preselections to decide political candidates. Right-wing figures reports the SMH, Senator Jim Molan and Walter Villatora emailed members late on Thursday night to say that a media report suggesting Mr Ruddock had been endorsed by both factions was wrong and an attempt by the party's wets to water down the democratic reforms, approved by the membership last year.
"We had no knowledge of this and have had nothing to do with its derivation," commented Mr Villatora and Senator Molan.
"Apparently the so-called unity ticket is designed to achieve some kind of "peace" so that the Liberal Party can win at the State and Federal level in the coming elections. But compromising to this extent is unlikely to bring the peace we all want, because it goes against the members' wishes at Rosehill. How can you have peace by ignoring the members' wishes?"

Australia's human rights record attacked in global report for 'serious shortcomings'.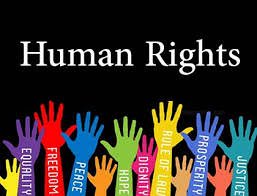 The Guardian writes that the Australian government must act on the "serious shortcomings" in its human rights record if it wants to be a credible leader on the global stage, Human Rights Watch has said in its annual world report. It is reported that the Australian chapter of the HRW world review said that despite a strong tradition of protecting civil and political rights, "Australia has serious unresolved human rights problems" and a concerning track record on assessing other nations.
Australia was elected to the UN Human Rights Council in October for a term of three years writes the Guardian, pledging to prioritise freedom of expression, Indigenous rights, gender equality, good governance and national human rights institutions. However they note, it needed to address "serious shortcomings" in its own human rights record if it wanted to be a credible leader on the world stage, said Human Rights Watch Australia director, Elaine Pearson.


Kallie the Anarchist Bitcoin cat says: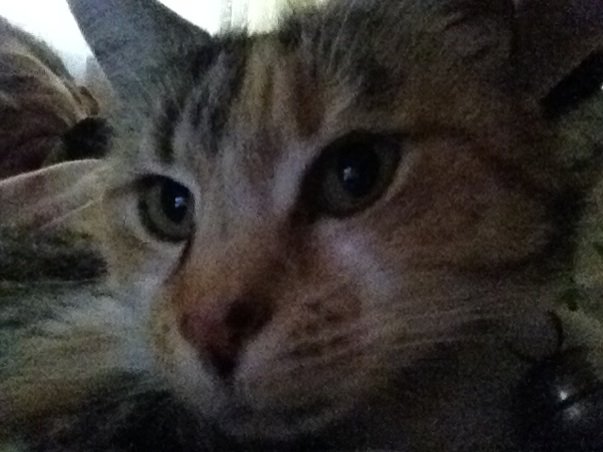 AUD getting hit a little bit on disappointing unemployment rate – 0.7950. Meanwhile the national unemployment rate is 5.5%. NSW – 4.8%. WA – 5.7%. SA – 5.9%. QLD – 6.0%. VIC – 6.1%. TAS – 6.1%.
Number of months unemployment rate below 5.5%: Coalition: Oct 2013 to Dec 2017: 2 Labor: Dec 2007 to Sep 2013: 51
Since the mid 1990s, household debt has risen from 75% of household income to 200% of income: Gross wealth has increased from 525% of income to over 1000%. Net wealth has risen from 450% of income to over 800%. Is debt a worry? No is the simple answer.
Government debt hits a new record: $525.3 billion: This is up a stonking $252 billion since the September 2013 election Source http://aofm.gov.au.

I apologise for not posting yesterday from the @polichick account but I was experiencing technical difficulties. They have been resolved and things should go back to normal next week.


Brought to You By


Written By


Photocredits
Image 1 http://www.news.com.au/national/politics/cory-bernardi-set-to-split-from-coalition-to-launch-donald-trumpinspired-movement/news-story/24a2a988cda8fa9d8b0193ce6d72291a
Image 2 http://www.theshovel.com.au/2016/01/04/peter-dutton-accidentally-texts-iq-to-journalist/
Image 3 http://www.zdnet.com/article/encryption-is-here-to-stay-secure-messaging-app-telegram-hits-100-million-users/
Image 4 https://thenewdaily.com.au/news/national/2017/05/30/pauline-hanson-donations-rant/
Image 5 http://www.2gb.com/podcast/house-prices/
Image 6 http://www.news.com.au/finance/work/independent-senator-nick-xenophons-push-for-tough-new-defence-job-laws/news-story/28f4e4798be8001e97f7ae16487adec2
Image 7 http://championships.eurobridge.org/eoc2017/featured/important-information-national-railway-strike
Image 8 http://www.silverdoctors.com/
Image 9 https://www.trucks.com/2016/01/26/jackass-moves-that-infuriate-truck-drivers/
Image 10 http://outlookafghanistan.net/topics.php?post_id=11653