Australian News Headlines, Auspol News Headlines Monday 12 March 2018
Coalition denies Trump gave Australia tariff exemption in exchange for military support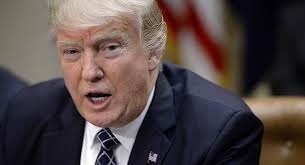 The Guardian reports that the trade minister, Steve Ciobo, has denied that Australia will be forced to join America's next military outing in return for Donald Trump's exemptions on steel and aluminium tariffs. It is reported that Malcolm Turnbull confirmed on Saturday that Australia had won a reprieve from Trump's global steel and aluminium tariffs, despite the Trump administration saying the levies were necessary for the national security of the United States. The Guardian reports that he said Australia would not have to provide anything in return for the exemption, even though Trump had tweeted that Turnbull was "committed to having a very fair and reciprocal military and trade relationship" and the two countries were now working on a "security agreement". It is reported that questions were raised over what such a security agreement might entail, especially in light of Trump telling the prime minister in February that he would love Australia to join the US on new freedom of navigation exercises in the South China Sea. However, Ciobo said there was no implicit understanding about a quid pro quo linking trade and military promises.
"I've seen some, frankly, incredibly wild theories emanating from all quarters, including some journalists who should know better," Ciobo told ABC TV on Sunday. "It is effectively just about the paperwork, for lack of a better term, that's got to be undertaken.

Corruption in Australia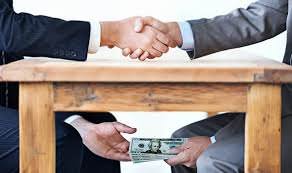 The Blot Reports writes that the organisation known as Transparency International is a non-profit international organisation founded in 1993 and based in Berlin. Its aim is to combat global corruption and to prevent criminal activities arising from corruption they write. It publishes the Global Corruption Barometer and the Corruption Perceptions Index. The German organisation operates as an umbrella organisation and membership has grown from a few individuals to over 100 national chapters. It is considered to be one of the top global think tanks. The Blot Report writes that the Corruption Perceptions Index (CPI) annually ranks countries by their perceived levels of corruption as determined by expert assessments and opinion surveys. The CPI generally defines corruption as "the misuse of public power for private benefit" it is reported. The CPI ranks 176 countries on a scale from 100 (very clean) to 0 (highly corrupt). In 2010 they write, Australia was ranked eighth, with a score of 87. Australia is now ranked 13 with a score of 77. So writes the Blot Report, Australia has become more corrupt, and other countries who similarly significantly declined were Syria and Yemen. In Australia it is reported, whistleblower protections are inadequate. Currently, in Australia they write, dobbing in a superior can lead to loss of friends, colleagues and careers, and sometimes families, because of financial and other stresses and the increased likelihood of alcoholism and drug abuse. .It is clear that in Australia writes the Blot report that, the corrupt often have impunity. In part, this is caused by the fact that corruption is sometimes difficult to prove. The current investigation by the Queensland Crime and Corruption Commission into corruption writes the Blot Reports is a case in point is about conflicts of interests and gifts from Chinese developers when the Gold Coast Council was making decisions about particular developments they write. The conflicts of interest include not making known to the council that a stake of 50% was held by the mayor, Tom Tate, in a company applying for a development decision they report. The reluctance of the Federal Government to institute a similar anti-corruption body to stamp on corruption in the federal political landscape is perhaps an acknowledgement that it might uncover a bit too much that is uncomfortable. After the Barnaby Joyce affair was made public, much more was uncovered about his land holdings, free accommodation afforded to him and his paramour, as well as his suspect behaviour with other women.


IMF says Australia has one of the fastest rising income inequality rates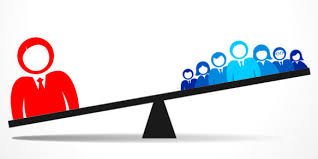 The Guardian reports that Australia is among countries with the highest growth in income inequality in the world over the past 30 years, according to the International Monetary Fund. It is reported that Vitor Gaspar, the IMF's director of fiscal affairs, has told an audience at the launch of the IMF's latest Fiscal Monitor that Australia's income inequality growth has been similar to the US, South Africa, India, China, Spain and the UK since the 1980s. Last month the treasurer writes the Guardian, Scott Morrison, said that income inequality was not getting worse in Australia. It is reported that Morrison told the Business Council of Australia in late September that Treasury and the Reserve Bank had found, in specific analysis of current wage fundamentals, that Australian wages were growing slowly across most industries in the economy, and most regions of the country, so the slow growth was evenly shared. However, he would not release the Treasury analysis. Gaspar it is reported, said IMF staff had used the Organisation for Economic Co-operation and Development's income distribution database, Eurostat, and the World Bank's Povcalnet data, among other sources, to calculate that income inequality had increased in nearly half of the world's countries in the past three decades, and Australia had experienced a "large increase" in that time.


Australian prime minister readies trade, infrastructure pitch for Trump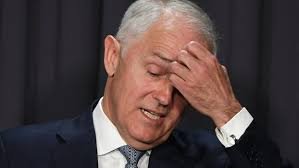 CNBC reports that Australian Prime Minister Malcolm Turnbull has two pitches readied for President Donald Trump when he visits the White House Friday: Offering to invest Australian pension money in U.S. infrastructure, and attempting to convince the US to rejoin the Trans-Pacific Partnership. It is reported that Turnbull, the first world leader to be received at the White House in Trump's second year, Turnbull will propose using a portion of funds in Australia's nearly $2 trillion pension fund to invest in U.S. infrastructure.
"A lot of counties, cities, and states have a massive amount of capital tied up in assets that are paying no tax, making profits that shareholders never see and basically, in many cases, could be used more efficiently," Joe Hockey, ambassador of Australia to the United States, told reporters, citing the success of a similar program in Australia.
"They could be ports, they could be railways, airports, they could be even blocks of unused land bought for redevelopment."
Australia's private sector funds have long invested in U.S. infrastructure projects, providing nearly $14 billion since 2010 in projects ranging from the Indiana Toll Road, to liquefied natural gas terminals and parking garages reports CNBC. The level of investments in U.S. infrastructure slowed dramatically in 2017, according to data from Preqin. Members of Congress reportedly will travel to Australia later this year to discuss such funding sources for their forthcoming infrastructure legislation it is reported.


US tariff exemption is great for Australia — but what will Trump want in return?
News.com.au reports that the government is elated Australia has escaped a direct hit from Donald Trump's trade disruption strategy. It is reported that Prime Minister Malcolm Turnbull will celebrate dodging the Trump tariffs on steel and aluminium exports to the US with a visit to BlueScope Steel in Wollongong. And even Labor's trade spokesman Jason Clare today congratulated the government on its efforts they write. However the victory comes with a number of qualifications. Australia would escape the big penalties on steel and aluminium imports Mr Trump wants to impose on the rest of the world bar Mexico and Canada they write. There are three uncertainties still to be dealt with. One unrelenting question now is what price will Mr Trump seek for the exemption granted to his Australian mates? A second question is whether Australia will risk upsetting Mr Trump by sticking to its free-trade principles and opposing the US tariffs in the World Trade Organisation? Most likely it will simply abstain. Third, the Trump decision could see other countries wanting to dump in Australia at below cost price the product they can't sell in the US.


Malcolm Turnbull's poll count looms.
The Saturday paper writes that Senior Labor figures are convinced they won't be facing Malcolm Turnbull as prime minister at the next election. It is reported that their calculation is based on the survival instinct that is a primal motivating force for all members of parliament. It was the one that led Labor politicians to swallow their pride, hold their noses and at the eleventh hour dump Julia Gillard for Kevin Rudd in 2013. It was all about "saving the furniture", which translates as their own seats in the green chamber. When the government's 28th losing Newspoll in a row came out on Monday, they write, the Opposition leader was asked if it made happy reading for him.
Bill Shorten piously answered: "My opposite number has chosen to define himself by opinion polls; I define myself by my values and priorities." But he couldn't resist saying that what we have seen in the past month is "a chaotic and divided, incompetent and inept government".
You know the Coalition is in trouble when even the partisan hyperbole of its opponent rings true writes the Saturday Paper. It is reported that it is an accurate summary of the shambles on show in the never-ending Barnaby Joyce soap opera compounded by an ugly outburst from one of the government's most senior women, Minister for Jobs Michaelia Cash.


Trans-Pacific Partnership: what the deal is and what it means for Australia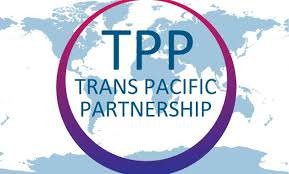 The Guardian reports that Australia has joined 10 other nations to sign the long-awaited Trans-Pacific Partnership, which many thought was doomed when Donald Trump withdrew the United States from the Obama-era pact in January 2017. However, it is reported that after strong lobbying by Japan and Australia, the idea was revived and on Friday they struck the renamed Comprehensive and Progressive Agreement for Trans-Pacific Partnership, or TPP-11. The central purpose of the TPP is to further open up the markets of its member countries: Australia, Brunei, Canada, Chile, Japan, Malaysia, Mexico, New Zealand, Peru, Singapore and Vietnam. Trade tariffs it is reported will be slashed considerably. The deal will eliminate 98% of trade barriers they write, opening up access to a combined marketplace worth close to $13.7tn. Even without the US reports the Guardian, it's a hugely significant deal and could become a blueprint for future regional free trade agreements. Other nations have the chance to enter at a later time, if they so wish, and there have been suggestions Indonesia and even the United Kingdom may have some interest. The TPPII also comes at a time when major powers, such as the US, are reverting to protectionist trade policies it is reported. The head of policy at the Export Council of Australia, Heath Baker, said its symbolism was significant reports the Guardian. There's a lot we don't know about the TPP deal. What we do know is that it'll have major ramifications for Australia's agricultural sector.
As the trade minister, Steve Ciobo, put it: "The world will be drinking more Australian wine, eating more Australian beef and using more Australian services thanks to the TPP-11."
The deal will reduce or abolish tariffs on Australian beef, cheese, cotton, wool, seafood, horticulture and wine. One of the persistent criticisms of the TPP has been the secrecy surrounding its true impact on Australia reports the Guardian. The text of the agreement and an analysis of its impact on Australia's national interest will not be tabled in parliament until the end of the month, well after it's signed they reports. It is reported that the deal will then be scrutinised by the treaties committee. Labor it is reported, while generally supportive, wants "independent modelling" to demonstrate the benefit of the new TPP to Australia. The Greens are promising to closely scrutinise the contents of the bill when it comes before parliament.


Turnbull imposes new steel tariffs on same day as he champions free trade
The Australian Financial Review writes that on the same day that Prime Minister Malcolm Turnbull delivered an impassioned defence of free trade and criticised the Trump administration for protectionism, his government levied new steel tariffs on imports from five countries. They reports that as expectations grew that Australian steel exporters would be exempt from the new US tariffs, those importing into Australia were not so fortunate. In a decision that has so far gone unnoticed, the Australian Anti-Dumping Commission imposed tariffs of 42 per cent on reinforced steel bars from Greece, nearly double the proposed US levy they report. Steel imports from Spain, Indonesia, Taiwan and Thailand attracted a tariff of between 4 per cent and 12 per cent, according to a notice signed by the responsible minister, Zed Seselja, and published late on Wednesday by the commission. The AFR reports that earlier that same day Mr Turnbull gave a robust defence of free trade, saying "open markets and a rules-based trading system" were the future as this allowed countries to compete on "a level playing field".
"Openness and flexibility are the keys to prosperity," he told The Australian Financial Review Business Summit.
Australia is increasingly gaining a reputation for talking big on free trade while quietly levying stiff tariffs to protect local industry, particularly steel it is reported.


Liberals under fire for high paying jobs for mates
The West Australian reports that the former director of the Liberal Party, Tony Nutt, has secured two taxpayer-funded jobs that will see him paid $114,000 a year. It is reported that Mr Nutt, who oversaw the near-death election campaign of 2016 when Malcolm Turnbull squeaked home as Prime Minister, will take up a $93,000 a year post on the board of Australia Post and a separate $21,000 job on the National Museum of Australia Council. The appointments were announced last week by Communications Minister Mitch Fifield. While at Australia Post board meetings it is reported, Mr Nutt will be able to share stories with a former Liberal MP, Michael Ronaldson, and former LNP president Bruce McIver. Both were appointed by the current Government. The Government has come under fire for the number of appointments of former Liberal MPs, staffers or party officials to a string of positions over recent years writes the West Australian. The ALP has ridiculed the Government, accusing it of enforcing a "no Liberal left behind" approached to appointments.


Michaelia Cash's officials take awkward questions off the record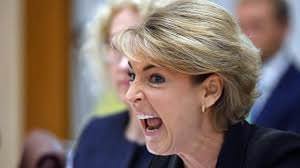 The Guardian reports that media coverage of the embattled employment minister, Michaelia Cash, hasn't been as bad as last week, but all things are relative. Earlier this week it is reported her department released a transcript of a "doorstop" interview – a huddle with reporters. It is reported that the Q&A had been redacted to remove questions and answers – including several on the raid on the Australian Workers' Union – which the department said didn't relate to the senator's portfolio of jobs and innovation. Strange, because those questions are evidently official business. Leigh Sales, presenter of 7.30, said the questions had been "censored" they write. Cash's office quickly blamed an "overzealous staffer" in the department and not her office for tampering with the record.
The Guardian writes that a political reporter for Guardian Australia, Paul Karp, whose questions had been censored, asked the department what it was thinking. A long bureaucratic answer followed about how the public service had to be non-political and portfolio-specific and "free from political bias and political influence". However, buried at the end was an admission it might have gone a bit too far: "The assessment may have erred on the more conservative application of these guidelines."


Brought to You By


Written By


Photocredits
Image 1 https://www.politico.com/story/2018/01/23/trump-missing-fbi-texts-358250
Image 2 https://www.express.co.uk/life-style/top10facts/669514/top-ten-facts-corruption-Tackling-Corruption-Together-conference-London
Image 3 https://www.huffingtonpost.com/fixcapitalism/can-we-fix-income-inequal_b_8129972.html
Image 4 https://thenewdaily.com.au/news/national/2017/11/13/malcolm-turnbull-stare-down-hard-right/
Image 5 http://krvn.com/agricultural/canada-old-tpp-members-resurrect-trade-deal-without-u-s-but-questions-remain/
Image 6 https://myaccount.news.com.au/sites/dailytelegraph/subscribe.html?sourceCode=DTWEB_WRE170_a_GGL&mode=premium&dest=https://www.dailytelegraph.com.au/news/opinion/susie-obrien/michaelia-cash-must-resign-over-comments-about-women-in-bill-shortens-office-says-susie-obrien/news-story/6b8ea77ba712fd2f0bcbb3367df9bbda&memtype=anonymous