Australian News Headlines, Auspol News Headlines Monday 15 January 2018
Law body worried over attack on judiciary as Dutton steps up 'African gangs' rhetoric.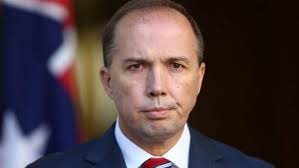 The Guardian reports that the Law Institute of Victoria has said it is "extremely concerned" about political attacks on the judiciary after the federal home affairs minister, Peter Dutton, blamed the state's street crime on the appointment of "civil libertarians" to the courts. It is reported that Dutton, who has previously said Victorians were "afraid to go out to dinner" doubled down on comments he made on Thursday – when he stated there was a "problem with some of the judges and magistrates … and some of the bail decisions"– by accusing the judiciary of handing down "soft sentences" on Friday. Speaking to Melbourne radio station 3AW, Dutton ramped up the Turnbull government's attack on the Victorian Labor government and drew in the state's judiciary writes the Guardian.
"The solution, in part, is to make sure that the appointments that you're making to the magistrates' court, are people who will impose sentences and will provide some deterrence to people repeatedly coming before the courts," he commented.
While not singling Dutton out, its president Belinda Wilson from the Law Institute of Victoria said recent attacks on the Victorian legal sphere were "totally inappropriate and without foundation".
"There is no place for political attacks on the judiciary and undermining the independence of our judges and magistrates," she commented in a statement.

Whistleblower reveals Australian Defence Force cover-up culture.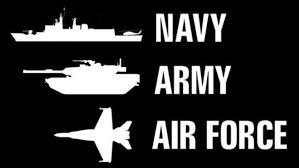 The Daily telegraph reports that an investigation-in-confidence report obtained by The Saturday Telegraph shows $70,879 in allowance overpayments made to 17 officers in the Sydney-based Sea Training Group, with fraud investigators noting commanders "may have been aware of the issue but did not take action to address the situation at the time".
"Anecdotal evidence suggests that the overpayment of allowances to STG personnel has arisen from a culture of perceived 'entitlement' arising out of the nature of duties performed by those personnel," the 2010 report states.
"Adding weight to the sense of entitlement by some per­sonnel is the apparent culpability of those who received overpayments."
It is reported that the Defence Department confirmed none of the officers involved had been punished, and said there was "insufficient evidence to substantiate claims of fraudulent activity".
The Daily Telegraph last week ­revealed that investigators reclaimed less than a third of almost $4 million lost to fraud by armed forces­ personnel in the past five years. It is reported that just one quarter of the 1380 fraud investigations completed in that time reported resulting in criminal or disciplinary action. More than $608,590 was lost through credit card fraud, entitlement abuse and unethical conduct in the past year alone, of which just $225,900 has been returned the Daily Telegraph writes. It is reported that the majority of the loss — $437,000 — was due to entitlement abuse.


Citizenship Crisis: Jewish heritage could present citizenship headache for PM and others.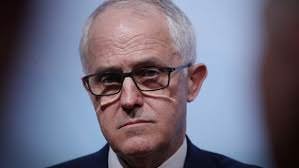 The New Daily reports that you could hardly find a non-indigenous Australian whose roots are more deeply planted in Australia than Malcolm Turnbull. After all, he proudly descends from a staunch supporter of Captain William Bligh, an early governor. Yet, in Israel last week, there was an article that raises questions about whether the Prime Minister would be considered beholden to a foreign power under Australian law. The article, is an old Times of Israel piece speculating about whether the Australian PM is a Jew they write.
"My mother always used to say that her mother's family was Jewish," it quotes Mr Turnbull as saying.
The Prime Minister goes on to say he has "never really looked into it" – just like John Alexander, now resigned from Parliament, had not looked into his father's situation they report. It is reported that section 44 of the Australian constitution, as we are all becoming aware, prohibits not only dual nationals from being in Parliament, but also someone who is "entitled to the rights or privileges of a subject or citizen of a foreign power". Israel's 'Right of Return' and Citizenship Law, which allows Jewish descendants to settle and claim citizenship. Under Jewish tradition they report, the religion extends through the female line. Hence, if your mother or grandmother is Jewish, you may be Jewish too.


Workers can't bargain on a good pay rise.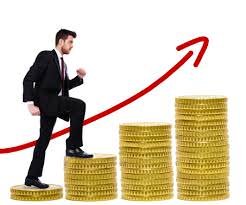 The ABC reports that Australian workers who have endured record low pay increases over the past couple of years are unlikely to see their incomes rise soon, with miserly wage increases locked into enterprise agreements (EBAs). EBAs they write, cover 36 per cent of employees, and tend to cover workers in more unionised sectors who get higher than average pay outcomes. However they report, the wage increases pencilled into the latest agreements are just 2.2 per cent per annum, a fresh record low. Even in the hot economic sector of construction they write, which is being powered by a record apartment building boom and large public transport projects, wage increases in the latest agreements are only averaging 3.1 per cent per annum. There is also a record gap between the annual pay rises locked into existing agreements (2.9 per cent) versus the new ones, which means that wages are still on the way down rather than up the ABC reports.
"Given that they [EBAs] have an average duration of about three years, that means that these EBAs struck in the last quarter are actually going to impact wages for some time to come," said UBS economist Carlos Cacho.
It is reported that barring a sudden rebound in wages negotiated between unions and employers, that impact on wages is likely to be negative.


Brought to You By


Written By


Photocredits
Image 1 http://www.smh.com.au/lifestyle/news-and-views/opinion/why-sacking-peter-dutton-should-be-at-the-top-of-australias-new-years-resolutions-list-20161226-gti2qh.html
Image 2 http://www.personnel.org.au/2017/11/24/adf-treetop-zipline-adventure/
Image 3 http://www.smh.com.au/federal-politics/political-opinion/malcolm-turnbulls-leadership-nearing-the-terminal-stage-20170710-gx82b8.html
Image 4 http://catherinescareercorner.com/2015/10/09/how-to-ask-for-a-pay-rise-10-steps/