Australian News Headlines, Auspol News Headlines, Monday 26 February 2018
February Reachtell poll results.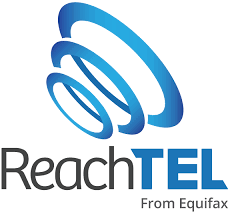 A fresh Reachtell poll came out earlier today February 25th:
ALP 37 (+1), Greens 11 (+1), Libs 30 (-1), Nats 3, PHON 7 (-1)
ALP 54 (+2) Coalition 46 (-2)
If an election was being held today: Labor 91 (+22) seats Coalition 54 (-22) seats, others 5 seats.
Federal 2 Party Preferred: L/NP 46 (-2) ALP 54 (+2)
Federal Primary Votes: L/NP 33 (-1) ALP 37 (+1) GRN 11 (+1) ON 7 (-1)
Poll Preferred PM: Turnbull 53 (-1) Shorten 47 (+1). Malcolm Turnbull has lost 27 Newspolls 3 more polls to 30?


Breaking: A 1,000-page manual containing confidential security measures for Parliament House's multimillion-dollar security upgrade has been lost by a contractor and was not reported missing for three months.


Malcolm Turnbull won't congratulate Australia's first Nobel peace laureate, because he supports nukes.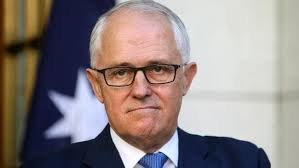 SMH reports that on Friday, the Norwegian Nobel Committee announced that the 2017 Nobel peace prize will be awarded to the International Campaign to Abolish Nuclear Weapons. It is reported that the campaign originated in Australia as an initiative of the Medical Association for Prevention of War. SMH writes that the initiative was launched in 2007 in Melbourne by, among others, former Liberal prime minister Malcolm Fraser. It is reported that this is the first Nobel peace prize to have its roots in Australia. Other fields writes the SMH, such as sport, would almost certainly elicit at least a "congratulations" from our leader, if not something more effusive, but not on this occasion. It seems peace is something different they write. Prime Minister Turnbull acknowledged the campaign's commitment but reiterated his government's view that the United States' nuclear weapons help keep us safe.


Australians propose co-investing with domestic pensions in US infrastructure.
As reported last Friday, Australia's superannuation funds have made a concerted pitch to play a central role in America's $1.5trn infrastructure plan. It is reported that, the key message to the Donald Trump administration and state governors is that the Australians intend to co-invest with domestic pension funds in US infrastructure. Australian super funds it is reported will mostly invest under the umbrella of IFM Investors, which is owned by 27 Australian industry super funds, and now manages AUD100bn in assets.


Joyce affair weakens the case for secret Coalition deal.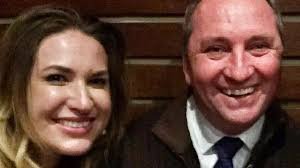 SMH reports that Malcolm Turnbull's inability to swiftly resolve the Barnaby Joyce crisis despite his deputy's "appalling and grave errors of judgment" has bolstered the case for the Liberal Party's secret power-sharing deal with the Nationals to be made public. It is reported that despite the depths of the crisis, Mr Turnbull went to lengths to explain that the only people with the power to act decisively against Mr Joyce were his party room colleagues – arguably a novel situation for a sitting Prime Minister. As the Nationals gathered in Canberra to elect a new leader on Monday morning, Labor planned to step up its campaign for the Coalition agreement to be tabled. It is reported that publication of the agreement would bring Australia into line with similar power-sharing agreements in Britain and New Zealand - arguably the closest Westminster-style parliamentary democracies - where past and present governments led by both progressive and conservative parties have published their contracts for all to see.


Julie Bishop ups the ante on Labor over South China Sea.
The Australian Financial Review writes that Foreign Minister Julie Bishop has directly confirmed Australia does not conduct freedom of navigation exercises within 12 nautical miles of the Chinese-controlled islands in the South China Sea, as part of an attack on Labor's more hardline policy. It is reported that Opposition Leader Bill Shorten confirmed in mid-September that Labor would continue to adopt their former defence spokesman Stephen Conroy's line on the South China Sea - that Australia should authorise the Navy to conduct freedom of navigation exercises within the 12 nautical miles to challenge China's claims.


PM's department sits on watchdog's report into Border Force head.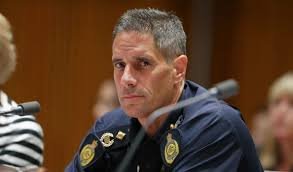 The Canberra Times writes that the Prime Minister's department has had a corruption watchdog's report into abuse of power allegations against the head of the Australian Border Force for at least five months while he has been on full pay earning hundreds of thousands of dollars. It is reported that the head of the new Department of Home Affairs, Mike Pezzullo, told a Senate hearing on Monday morning the Australian Commission for Law Enforcement Integrity delivered a report in "the third quarter of last year" into the case of Roman Quaedvlieg, the nation's most senior border protection official. Mr Quaedvlieg it is reported, has been on leave since late May last year while the watchdog investigated claims he helped his girlfriend - an Australian Border Force staff member - get a job at Sydney Airport. Mr Pezzullo confirmed on Monday morning that Mr Quaedvlieg - who has himself expressed frustration over the delay in dealing with his case - had earnt about $500,000, including superannuation, while on leave reports the Canberra Times.


Who is Michael McCormack? The life and controversies of Australia's new deputy PM.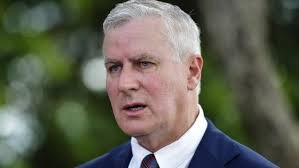 From a homophobic editorial to his role in the bungled census of 2016, the new Nationals leader comes with baggage reports the Guardian. McCormack is from Wagga Wagga in New South Wales' Riverina region, he is a Nationals MP. The Guardian writes that McCormack first came to parliament in 2010, having fought off both Liberal and Labor candidates in his seat. It is reported that he's held various roles in the junior ministry since, including assistant defence minister, small business minister and assistant to the deputy prime minister. The Guardian reports that he is currently minister for veterans affairs and defence personnel. Most notably in 1993 reports the Guardian, while still editor of the Daily Advertiser, McCormack penned a hugely controversial editorial about gay Australians and HIV/Aids. The editorial was profoundly homophobic and offensive they write.
McCormack wrote that "a week never goes by anymore that homosexuals and their sordid behaviour don't become further entrenched in society".
"Unfortunately gays are here and, if the disease their unnatural acts helped spread doesn't wipe out humanity, they're here to stay."
The Guardian reports that McCormack held the small business portfolio during the notorious CensusFail of 2016. It is reported that he oversaw the attempts to move the census online, which failed spectacularly and led to significant outages, jeopardising the collection of vital population data. The Guardian writes that McCormack was put in the invidious position of defending the government's handling of the debacle, which Labor described as the "worst-run Census in the history of Australia". Last year they write, McCormack faced allegations that he was taking a small business roadshow primarily to Coalition seats. It is reported that the roadshows are used to get feedback from small business but also to spruik government policy. They are attended by public servants from Australian Competition and Consumer Commission, the Australian Small Business and Family Enterprise Ombudsman and the Australian Tax Office reports the Guardian. Twenty-seven of the first 30-odd roadshow events were held in Liberal or National seats. ALP suggested that Coalition voters were being rewarded with better access to services.


Victorians 'dudded' while Canberra lavishes cash on NSW.
The Age reports that the Turnbull government continues to lavish infrastructure money on NSW at four times the rate, per resident, received by Victorians, according to a new analysis by the state government. It is reported that funding of just $105 per resident is flowing from Canberra to Victoria between 2016 and 2021, State Treasurer Tim Pallas said on Sunday, while $411 will be pumped into NSW for each resident of the state. It is reported by the Age that Mr Pallas said that the shortfall for Victoria, of more than $6 billion during the next five years, could pay for a duplication of the massive level crossing removals project and employ 4500 workers. The Age reports that the Treasurer will re-ignite the war between Victoria and the Commonwealth on Monday morning when he publishes the new analysis by his department showing Victoria is getting the least Commonwealth infrastructure spending per resident of any state.


Questions asked over Vikki's job.
News.com.au reports that a senate committee today asked for proof Barnaby Joyce's partner actually worked for the National Party figure she'd been allocated to. It is reported that there is no evidence of an email address which Ms Campion would have needed to operate within the office of Nationals' Whip Damian Drum, a key estimates committee was told today. The claim writes news.com.au, was made by Labor's Kimberley Kitching in questions to Senate President Scott Ryan. It is reported that Ms Campion was moved from Mr Joyce's office to that of Energy Minister Matt Canavan, and then to the office of Mr Drum. While working for Mr Joyce and Mr Canavan her email address would have come through their departments they write. But with Mr Drum, the login under standard procedure would have been allocated through the Parliament House (APH) system.
"There's no trace of Ms Campion in the APH system. Was Ms Campion issued an APH login during her employment with Mr Drum?" Senator Kimberley asked Senator Ryan.
She asked when a login was granted if it had been, and whether Ms Campion was issued a Parliament House security pass as a Drum staff member and how often she used it to enter Parliament House.
"And I have to say … that the quote from Mr Drum that has been said to a number of people is that: 'She did not step foot into my office once'," said the Labor senator.
"So … that's why I'm asking about the frequency of her visits into that office."
Senator Ryan said he would take the questions on notice.


The taxpayer's billions spent on government advertising.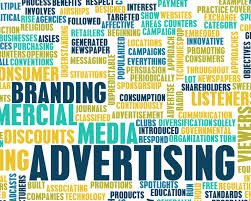 The Saturday paper reports that it was May 25 last year that Greens Senator Sarah Hanson-Young asked Mike Pezzullo for numbers on the cost of his department's propaganda campaign directed at stopping the people smuggling trade.
"I have a figure of $70.7 million over 2013 through to 2018-19 – so, over a six-year period," he said.
Next question: "What exactly is this money going to be spent on?"
A "very comprehensive strategic communications campaign", said Bottrell, to be delivered in Sri Lanka, Bangladesh, Afghanistan, Pakistan, Iran, Iraq, Albania, Indonesia, Vietnam, India, Malaysia, Thailand and Australia.
The means by which it would be delivered, he said, would include "television, radio, press, print, online, social media, billboards, transit advertising, leaflets, stickers, community workshops and even street theatre".
By now you may be wondering the same thing as Lateline host Tony Jones writes the Saturday Paper, who introduced last April's report on the subject by asking:
"How did on-water matters become on-screen matters? How did the immigration department get into the movie business?"
In fact the Saturday Paper writes, the propaganda effort was not that new in concept, only in scale. As one source familiar with the immigration department's "strategic communications" operation tells us, they've been doing it for years. Just much more cheaply.


Joyce knew he was being investigated
Nine news reports that Barnaby Joyce was told two days before he resigned there was a formal investigation into his expenses and conduct as a minister. It is reported that Prime Minister Malcolm Turnbull asked top bureaucrat Martin Parkinson on February 21 to provide advice on Mr Joyce's actions as deputy prime minister, before the Nationals leader resigned from the role on February 23.
"The prime minister obviously wished to have Dr Parkinson's advice on whether or not there has been a breach of the standards," deputy secretary Stephanie Foster told a Senate hearing on Monday.
Mr Joyce faced 16 days of allegations about his behaviour and use of parliamentary expenses after his affair with the now-pregnant former staffer Vikki Campion was revealed. Mr Turnbull it is reported, had previously rejected calls for an investigation, but Senator Mathias Cormann said after days of fresh allegations in the media, the prime minister decided a review was necessary.
"If the events on Friday hadn't occurred, then that formal investigation would have taken its course in the normal course of events," Senator Cormman told the hearing.
He said the prime minister told Mr Joyce about the investigation on the day he asked for it.

Brought to You By


Written By


Photocredits
Image 1 https://www.reachtel.com.au/
Image 2 http://www.news.com.au/finance/work/leaders/the-lions-are-circling-as-pm-finds-himself-forced-into-banking-inquiry-backpedal/news-story/2620e0383a27bd8d7bdb7d692790bc3c
Image 3 https://tenplay.com.au/news/national/february-2018/barnaby-joyce-and-vikki-campion-give-first-media-interview-since-pregnancy-news
Image 4 http://www.afr.com/news/australian-border-force-head-roman-quaedvlieg-on-leave-after-probe-20170703-gx3peu
Image 5 https://myaccount.news.com.au/sites/dailytelegraph/subscribe.html?sourceCode=DTWEB_WRE170_a_GGL&mode=premium&dest=https://www.dailytelegraph.com.au/news/nsw/michael-mccormack-likely-to-become-next-nationals-leader/news-story/2655aa46e1c7484b58fdcdeb2daef836&memtype=anonymous
Image 6 https://accountingweekly.com/cfo-of-under-performing-company-will-spend-more-money-on-advertising/