Australian News Headlines, Auspol News Headlines, Wednesday 24 January 2018
Barnaby Joyce rejects petrol car sales ban amid Coalition debate on electric vehicles.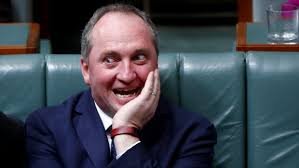 SMH reports that Transport Minister Barnaby Joyce has quashed the prospect of Australia replicating overseas bans on the sale of new petrol and diesel cars, as the Turnbull government debates whether to encourage the electric vehicle industry. It is reported that Environment and Energy Minister Josh Frydenberg this week strongly backed the prospects of electric vehicles in Australia against opposition from conservative backbenchers. SMH reports that he told Sky News on Tuesday that critics who ridiculed the technology would "probably be the ones buying them in a decade's time". In an opinion piece for Fairfax Media this month writes SMH, Mr Frydenberg said Australia should prepare for the electric car revolution that has already swept Europe and will soon hit China. He said France and Britain would end the sale of new diesel and petrol cars by 2040, and Norway and the Netherlands aimed to do so by 2025.
Asked whether Australia would follow suit, a spokeswoman for Infrastructure and Transport Minister Barnaby Joyce on Tuesday commented that his government had "no plan to ban the sale of new petrol and diesel cars ... Australia's transport policies are modelled on Australia's needs." His office declined to elaborate.

Former Liberal Party treasurer admits he knew of illegal donations.
SMH writes that the Liberal Party's former federal treasurer, Michael Yabsley, has admitted he knew of illegal donations made through the notorious Free Enterprise Foundation during his tenure. It is reported by SMH, that his admission that property developers had "in a couple of cases" donated to the NSW Liberal Party will put further pressure on the party's former treasurer in that state, Arthur Sinodinos, who denies he had any knowledge of such donations. It is reported that Mr Yabsley was asked by the ABC's Four Corners program whether he knew prohibited donors were being asked to give money to the FEF, which would then make its way to NSW.
"In a couple of cases, yes. We're talking about property developers, owners of certain licensed premises. I don't think it was a great secret about the fact that that was happening," he commented.

Coles, Woolworths and Aldi back wider use of welfare cash controls.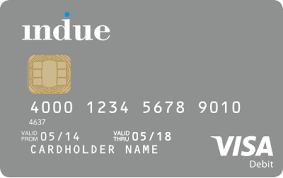 The Australian Financial Review reports that supermarket giants, banks and fintechs are backing changes that pave the way for a much wider roll out of the federal government's cashless debit card.
Coles, Woolworths and Aldi they report, have co-operated on a report recommending measures to make the card more accessible for both welfare and non-welfare recipients. It is reported by AFR that the report is sitting with the government as it seeks crossbench and Labor support to extend the card trial, which to date has been limited to welfare recipients in two regional areas with big Aboriginal populations. Co-authored by the supermarkets, PayPal, EFTPOS, the Commonwealth Bank, Indue, Andrew Forrest's Minderoo Foundation and others, it urges the government to adopt the latest technology to improve the card and increase its effectiveness in reducing gambling and alcohol and drug abuse they write. It is reported that the recommendations include creating a simple opt-in mechanism for non-welfare recipients and creating a central white-label platform so multiple financial institutions can distribute the card


Anti Adani activists shut down Townsville City Council meeting and occupy chambers.
The Townsville Bulletin reports that anti-Adani protesters have temporarily shut down a Townsville City Council meeting afer yelling slogans at councillors from the public gallery. They reports that about ten people stood up during official proceedings and started in protest of the council's decision to co-fund Indian miner giant Adani's $18.5 million Galilee Basin airstrip. The group they report, is linked to militant activist organisation Front Line Action on Coal, chanted slogans about ratepayer money being used to fund the project. The TB reports that Mayor Jenny Hill called the protesters to order but they ignored her and she was forced to adjourn the meeting. It is reported that security assisted the removal of the group from the chamber. The meeting was adjourned for about 20 minutes before the councillors were able to return to the agenda they write.


January 26 wins tick from 70pc in IPA survey.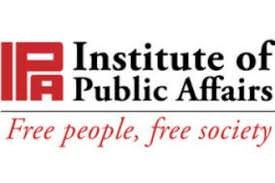 The Australian reports that an overwhelming 70 per cent of Australians do not want the date of Australia Day changed and only 11 per cent believe it should be moved from January 26, according to a new poll. Commissioned by right-wing think tank the Institute of Public Affairs, the poll of more than 1000 right-wing Australians found only 23 per cent of Australians thought councils should stop holding citizenship ceremonies on January 26, and 50 per cent disagreed with the councils that had moved them. It is reported that respondents were also asked for their views on Australian history and national pride, with 76 per cent saying they believe Australia has a history to be proud of and 11 per cent disagreeing. Of those surveyed writes the Australian, 87 per cent said they were proud to be Australian and 3 per cent said they were not.


Matthew Guy vows to teach Victorian students 'Australian values'.
The Age reports that the State Opposition has vowed to overhaul the Victorian curriculum and instil Australian values in students if it wins the state election. It is reported that in a move that is likely to infuriate academics, the Coalition has flagged ditching sustainability, Indigenous histories and Australia's engagement with Asia as cross-curriculum priorities. The Age writes that in a sign that education will be a flashpoint ahead of the November poll, the Opposition released a "school education values statement" on Wednesday that raises concerns about the stagnating and declining academic performance of Victorian students.
"Victoria's curriculum lacks academic rigour, and is consumed by ideology and educational fads," it states.

'Deeply inappropriate': Charles Waterstreet to appear on Q&A MeToo episode.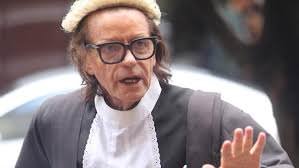 The Guardian reports that the barrister Charles Waterstreet, who has denied allegations he sexually harassed a 21-year old paralegal at his Sydney chambers, will be a panellist on a special episode of Q&A next month to discuss sexual harassment and the #MeToo campaign. It is reported that it is to be hosted by Virginia Trioli, the 15 February show will be a special midweek edition of Q&A live from Southbank in Melbourne. The Age reports that it was convened to examine the social media campaign sparked by the Harvey Weinstein scandal in the US which has engulfed Australian celebrities including Don Burke and Craig McLachlan. The ABC has confirmed that Waterstreet will be a panellist on the special episode and, according to emails from producers seen by Guardian Australia, he will be joined by the actor Rachel Griffiths, the Macquarie University gender studies professor Catharine Lumby and the employment lawyer Josh Bornstein writes the Guardian.


Ex-Holden workers ready to build electric cars at a 'moment's notice'.
SMH reports that laid-off Australian car workers would be ready to start work "at a moment's notice" if the former Holden factory in Adelaide is retooled to build electric vehicles, the manufacturing union says. It is reported that the South Australian government has revealed that British billionaire Sanjeev Gupta's GFG Alliance, which last year saved the troubled Arrium steelworks from closure, now has its sights on buying assets from Holden's defunct Elizabeth plant to "develop the site as a manufacturing base for an electric vehicle".
"We are incredibly excited and supportive of the GFG Alliance's bid and subsequent plans to ensure the continuation of our very proud history of automotive excellence and innovation in South Australia," SA Treasurer Tom Koutsantonis wrote in a letter to GM Holden.
It is reported that the Australian Manufacturing Workers Union, the largest union that represented the plant's former workers, has called on the Turnbull government to back Mr Gupta's bid.


Brought to You By


Written By


Photocredits
Image 1 http://www.smh.com.au/federal-politics/the-pulse-live/politics-live-as-parliament-considers-samesex-marriage-north-korea-threat-20170813-gxvfvy.html
Image 2 https://indue.com.au/dct/cardholder/
Image 3 http://www.abc.net.au/news/2012-02-24/hamilton-the-shadowy-world-of-ipa-finances/3849006
Image 4 https://www.dailytelegraph.com.au/news/nsw/university-of-sydney-students-stage-charles-waterstreet-protest/news-story/99dcc1c0c4a600dddc67cd5dcba29ef4