The LNP Coalition has lost 30 Newspolls in a Row: Australian News Headlines, Auspol News Headlines
The Coalition government has lost 30 Newspolls in a row.

The Coalition has lost 30 consecutive Newspolls in a row. In February this year disgraced former Deputy Prime Minister Barnaby Joyce said that
"I would not be making comments or implied comments about the leadership of the Liberal party and we don't expect to get implied comments about the leadership of the National Party."
However, yesterday, disgraced former deputy prime minister Barnaby Joyce has urged Prime Minister Malcolm Turnbull to do the "honourable thing" and step down if he cannot revive his political fortunes by the end of the year, in an early move within the Coalition to set a timetable to decide the leadership it is reported. The SMH reports that Mr Joyce named Christmas as a likely deadline to decide Mr Turnbull's fate, breaking ranks with fellow MPs who are defending the Prime Minister in public after the Coalition suffered another loss in the polls.
The comments are certain to exacerbate the Coalition's internal debate after Mr Turnbull lost his 30th Newspoll survey in a row, days after also losing a Fairfax/Ipsos poll showing the Coalition was trailing Labor by 48 to 52 per cent in two-party terms it is reported.
On 8th April 2018 the Newspoll had ALP at 37%, Greens 10%, Liberals at 35%, Nationals at 3%, PHON 7%.
On a two party preferred basis ALP was at 52% with LNP at 48%.
If an election was held today Labor would get 82 seats (plus 13) versus the Coalition 64 (-12) seats.
This Newspoll is the 30th consecutive Newspoll loss for PM Malcolm Turnbull.
Since 2013, the Abbott-Turnbull government has doubled debt to $520 billion, doubled the deficit, halved full-timeA job numbers, ruined the NBN and cancelled weekend penalty rates. The number of unemployed rose from 2013 (697,100) to 734,100 in February 2018.


Peter Malinauskas has been named opposition leader in South Australia.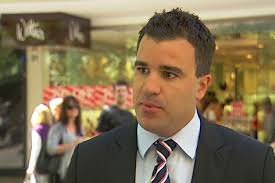 Peter Malinauskas has been named opposition leader in South Australia. Former Education Minister Susan Close was named his deputy in what will signal a major reworking of Labor's frontbench.


Brought to You By



Written By



Image 1 https://www.theaustralian.com.au/national-affairs/newspoll?nk=427eb2f29018bc188cd9b9884c2bcdcf-1523322370
Image 2 http://www.abc.net.au/news/2015-11-16/peter-malinauskas-should-bide-his-time-mlc-seat/6944060