Venezuela Source: Bare Shelves and Black Market Bus Passes
More photos have come in from our sources in Venezuela. The current situation is bare shelves in stores across the country. Also, with the price fixing and currency adjustments from the central government, tickets to ride the public transportation busses are becoming a black market currency.
It's reasoned that at least a single ride can have some sort of logical value based on the time and utility of travelling faster than a bike or by foot.
Pictures are from Altamira, Santa Mónica and Chacao.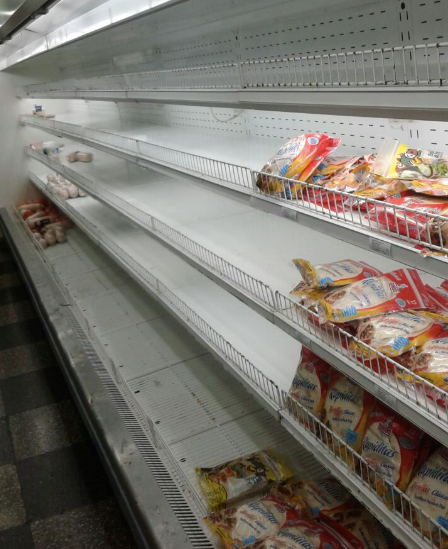 Read the conversation between @curncndpendnce and our source here:
Venezuelan Source:
We have anoootheeeer issue.
Transport. Subway is our very first way to move in Caracas. So Maduro raises a lot the price of the ticket. People do huge lines to get some tickets. Other people does resell the tickets. We have a kinda of ticket black market too.
My girl just walked to home bc that. Sounds funny, I know. But is a HUGE problem. People will simply don't pay the ticket instead buy it on black market too... as groceries... as everything. Many people will collapse.
No that's really interesting. It's good money chasing out bad. One ticket is at least backed by something valuable.
That said good lord man... what's morale like? Is there any rumored hopes that people whisper is coming from within the government or externally?
VS:
I really don't know, but to be honest, i think collapse is a very strong option to us.
Not money, not food, not transport, controls, not hope about change. Our oposition is a fucking joke, our social movements are desarticulated... the govt monopolizes power in each way power manifest itself...
C:
What does one ticket go for roughly?
VS:
Only one travel and it cost 0.5 VES. 50.000 VEF and it costed like 4 VEF before this. There was a time when it was free. Bus cost 1VES. And there's no buses
That's not because they're changing the stock... there's no products