More good signs for peace on Korean peninsula and more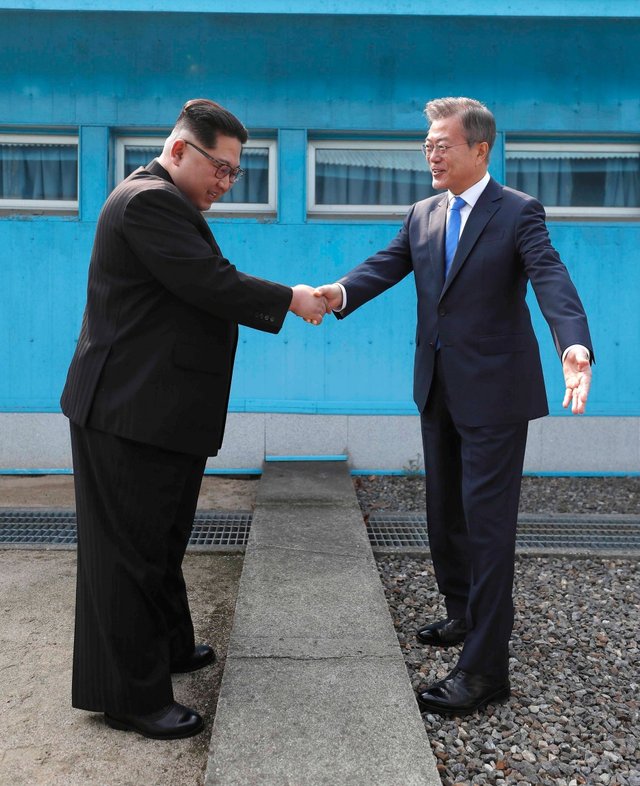 North Korea is reportedly planning to shut down its main nuclear test site in May and reset its clocks to return to the South's time zone, following a historic meeting between Korean leaders on Friday. "We will not repeat the painful history that is the Korean War, and I assure you that military force will not be used under any circumstance," Kim said at Friday's summit, according to Yoon. Kim added: "The U.S. is constitutionally averse to North Korea, but through dialogue, it will become apparent that we have no intention to target South Korea, the Pacific Ocean, or the U.S. with nuclear weapons. If we are able to build trust with the U.S. through frequent meetings, and promises to end war, and practice a policy of non-aggression, there's no reason for us to live a hard life with nuclear weapons."
An unspecified number of French special forces troops have crossed the border into Syria's Kurdish region Thursday, entering the town of Rmelan. The troops entered from positions they'd previously held in neighboring Iraq. The exact size of the French military presence in Syria is unclear, but Turkish media report French troops are present at five separate military bases, all in northern Syria's Kurdish territory. There are no French troops believed to be in the contested city of Manbij, however.
Randy Credico, an activist, comedian and former director of the William Moses Kunstler Fund for Racial Justice, was unceremoniously thrown out of the White House Correspondents Dinner (WHCD) this weekend after voicing his call for freedom for WikiLeaks founder Julian Assange.
You should check out this great article on Did John Bolton Leak Intelligence to Sabotage a Trump-Kim Deal? and check how one-third of American households have struggled to afford either food, shelter or medical care. You can find links down below.
All links to the stories you can find here: https://libertydotreport.wordpress.com/2018/05/02/more-good-signs-for-peace-on-korean-peninsula-and-more/