North Korea cancels talks with South, threatens to call off US talks over military drills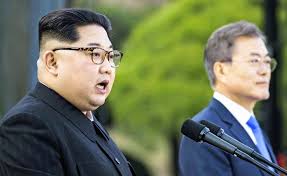 North Korea has cancelled Wednesday's high-level talks with South Korea because of anger over its joint military exercises with the US.
North Korea's state-run Central News Agency said the ongoing joint military drills between the U.S. and South Korea are a "provocation" and a preparation for an invasion, according to a Reuters report that cites South Korean news outlet Yonhap.
It also warned the US over the fate of the summit between Kim Jong-un and US President Donald Trump that is scheduled for 12 June in Singapore.
Links to sources: https://www.rt.com/news/426827-north-korea-threaten-talks-trump/
http://www.bbc.com/news/world-asia-44133308