OPCW investigators reportedly found "no evidence" of chemical weapons at Syrian facilities bombed by US and more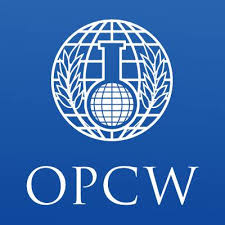 OPCW investigators reportedly found "no evidence" of chemical weapons at Syrian facilities bombed by US. While it will likely take the Organization for the Prohibition of Chemical Weapons weeks or even months to issue their final report on the alleged gas attack in Douma (an attack for which journalists and other independent parties have failed to find any evidence), the organization's investigators have apparently spoken with Russian military officials after visiting the site of the Barzeh research center in Damascus - one of the three facilities targeted by the strikes. And now, according to Sputnik, the investigators, who spoke with Russian General Staff Col. Gen. Sergey Rudskoy, revealed that they had found no evidence of chemical weapons in the remains of research facilities that were supposedly integral to the Syrian Army's chemical weapons program. Of course, this shouldn't come as a surprise: After all, if the US, France and the UK really did bomb a building filled with chemical weapons, there would've been thousands - possibly tens of thousands - of bodies to show for it. "Immediately after the attacks, many people who worked at these destroyed facilities and just bystanders without any protective equipment visited them. None of them got poisoned with toxic agents," Rudskoy said.
The US government will stop protecting Qatar if the country doesn't fund the American military venture in Syria, Saudi Arabia's foreign minister warned on Tuesday. "Qatar has to pay for the US military's presence in Syria and send its military forces there before the US president cancels the American protection of Qatar, which has an American military base on its grounds," Adel al-Jubeir said in a statement. Without American protection or more specifically Al-Udeid, a key US military base in Qatar which hosts 10,000 troops Al-Jubeir said Doha's government "would fall in less than a week".
The Saudi authorities said they had arrested 994,000 people between 18 April to 22 April, Saudi Okaz newspaper reported. According to the paper, 14,467 people were stopped by the security agencies and border security forces regarding issues related violations of residency and labour regulations and attempted infiltration across the border into the kingdom. The paper said 58 percent of those arrested were Yemenis, 39 percents were Ethiopians and 3 percent from other nationalities. The paper added that the Saudi security forces have arrested 640 people while trying to exfiltrate from the kingdom.
North Korean Nuclear Test Site Collapses, China at Risk of Radioactive Exposure. Six months after a group of Chinese scientists warned that the North Korean Punggye-ri nuclear test site was on the verge of collapse, and following reports from Japan's Asahi TV that more than 200 North Koreans had died when a tunnel collapsed at the test site, the South China Morning Post reported today that North Korea's mountain nuclear test site has completely collapsed, putting China and other nearby nations at unprecedented risk of radioactive exposure, two separate groups of Chinese scientists studying the issue have confirmed. The collapse also likely explains the sudden willingness of North Korean leader Kim Jong-un to declare last Friday that he would freeze the state's nuclear and missile tests and shut down the site, a researcher cited by the SCMP said.
You should also check out this article on Just When You Thought 'Russiagate' Couldn't Get Any Sillier and an OP-ED on What the Media Isn't Telling You About the Chemical Attack in Syria. You can find links down below.
All the links to the stories you can find here: https://libertydotreport.wordpress.com/2018/04/25/opcw-investigators-reportedly-found-no-evidence-of-chemical-weapons-at-syrian-facilities-bombed-by-us-and-more/