Syrian regime change maybe long planned and more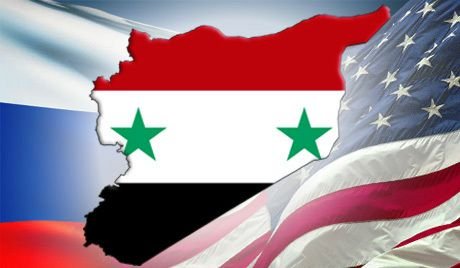 Syria conflict is lasting now for 7 years. It may seem that it all started 7 years ago and it didn't start with a goal of regime change. But not only it may all have started because of that, just search Timber Sycamore, it's been planned a lot longer than that. Here are some examples of that. In 2007 general Wesley Clark, Supreme Allied Commander Europe of NATO from 1997 to 2000. did an interview where he talked about how there are planning to take out 7 countries in 5 years, and Syria is on that list. There was an interview of Assad by CNN in 2005. where the reporter was talking about how regime change is coming to his country. But then, there was no gas attack or anything like that. That and many other things show that protecting citizens of Syria is not the real reason. What is the real reason? Many would say that it's the oil, but I don't know what it is.
Two journalists have today filed federal court cases in the United States to challenge their inclusion on a classified US "Kill List", Reprieve said in a statement.Bilal Abdul Kareem, an American citizen and journalist working in Syria, escaped being killed by drone strike on five occasions, including two strikes on cars he was traveling in. Two additional strikes were executed on his independent news agency, On the Ground News, while he was working in the studio.Ahmad Zaidan, a senior reporter with Al Jazeera has appeared in a top secret SKYNET document, a US computer programme which has classified him as an Al-Qaeda courier based on "metadata". Zaidan was the first person to interview Osama Bin Laden, Al-Qaeda's former leader in the 1990s.
North Korea has released three U.S. citizens from years-long detentions in a suspected labor camp, giving them medical treatment and "ideological education" at a hotel near Pyongyang, says human rights advocate Choi Sung-ryong, as reported by the Financial Times.
You should also check out great articleon how we should be aware of Bolton undermining Korean peace and check out this intersting opinion piece how maybe the CIA got macron elected - it looks like they wrote his big US speech too. You can find links down below.
You can find all the links to the stories here: https://libertydotreport.wordpress.com/2018/05/03/syrian-regime-change-maybe-long-planned-and-more/