Twitter Is Going To Limit The Visibility Of Tweets From People Behaving Badly and more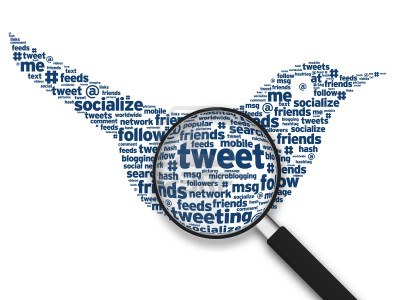 Twitter Is Going To Limit The Visibility Of Tweets From People Behaving Badly. Twitter announced a massive change to the way its conversations will work, evaluating not just the content of individual tweets, but the way users behave more broadly on the service. Twitter will now use thousands of behavioral signals when filtering search, replies, and algorithmic recommendations. Check out the full story here. https://www.buzzfeed.com/alexkantrowitz/twitter-behavior-tools?utm_term=.naxLpg7a4#.vh6RyXjMK
Senate Intelligence Committee voted 10-5 behind closed doors Wednesday to advance Gina Haspel's nomination as President Donald Trump's CIA director pick, advancing the nominee to a full floor vote where she looks all but assured to win Senate confirmation. It follows weeks of controversy surrounding her involvement with a post-9/11 torture and detention program, launched under the administration of George W. Bush.
The Trump Administration has announced a new round of sanctions against Iran's financial institutions today, and singled out a handful of individuals, including the Iranian Central Bank's governor, as a "terrorist" for his banking activities. Bank governor Valiollah Seif is accused of allowing funds to be transferred to Lebanon's Hezbollah movement from Iran's central bank, with Iraq's al-Bilad Islamic Bank acting as an intermediary. The point of these sanctions is to make it even more difficult for the international banking community to do business with Iran without threatened punishment from the US. The US has long done this as a way of preventing European and Asian businesses making deals with Iran, despite international sanctions no longer barring such deals.
RT has reported that Europe may ditch US dollar in payments for Iranian oil and check out this article on how New Study Raises Alarm About Exposure to Glyphosate Pesticides at Levels the EPA Claims Are "Safe".
You can find all the links to the stories here: https://libertydotreport.wordpress.com/2018/05/16/twitter-is-going-to-limit-the-visibility-of-tweets-from-people-behaving-badly-and-more/