Google Chrome Fake Ad Blockers
AdGuard researcher has spotted 5 top ranked Google Chrome ad-blockers with malicious scripts meant to steal data that includes usernames, passwords, credit card details and other sensitive credentials.
Ads can be very annoying when your are browsing so users opt to install ad-blockers installed into their browsers to get rid of it.
Andrey Meshkov made the discovery and reported it to Google, which was immediately removed by them.
Below is the list of top 5 spotted fake ad-blockers that has already been installed in over 20 million users. If you were using any of these ad-blockers you could probably be hacked.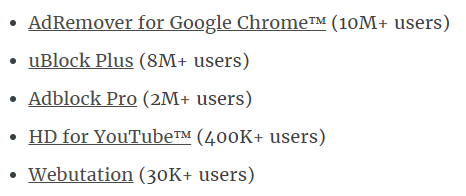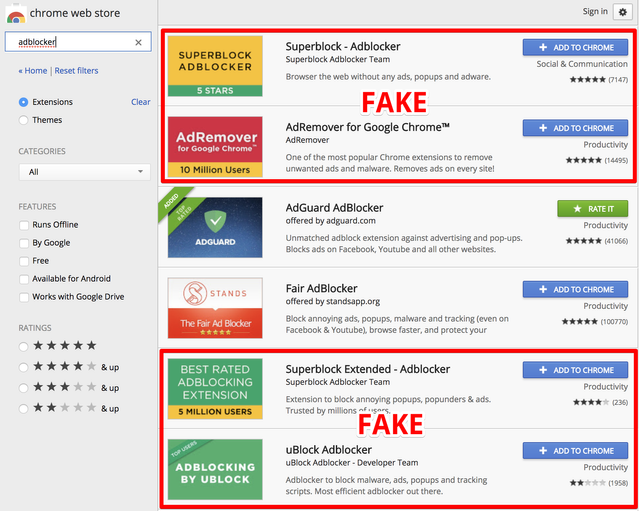 These extensions are copycat versions of well-known Ad Blockers which hackers copy names and keywords to make them appear in search results, so as to trick more users into installing it.