BTC Hitting $8,000 Marks An End to the Crypto Winter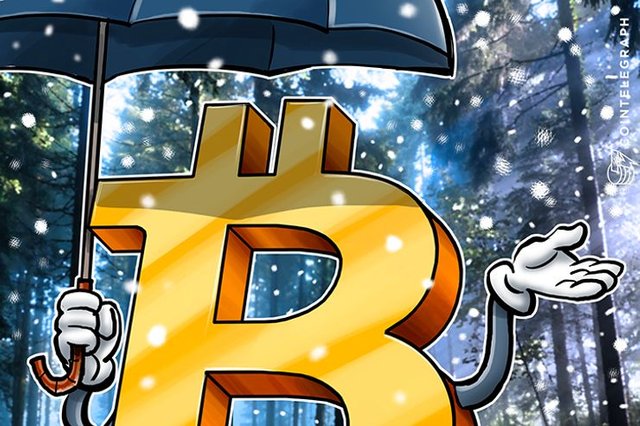 According to Tom Lee, CEO and co-founder of Fundstrat Global Advisors, the winter of the crypto-season is finally over. We all know that Bitcoin and the entire cryptocurrency market have seen prices fall in recent months. But things have improved since early April. In fact, Bitcoin also noted a significant increase in its price after falling as much as $ 6,200.

To add more substance to his claims, Lee has provided 13 reasons why he thinks the winter in the digital asset industry is over. He shared the same thing with his Twitter message on Sunday with the crypto community.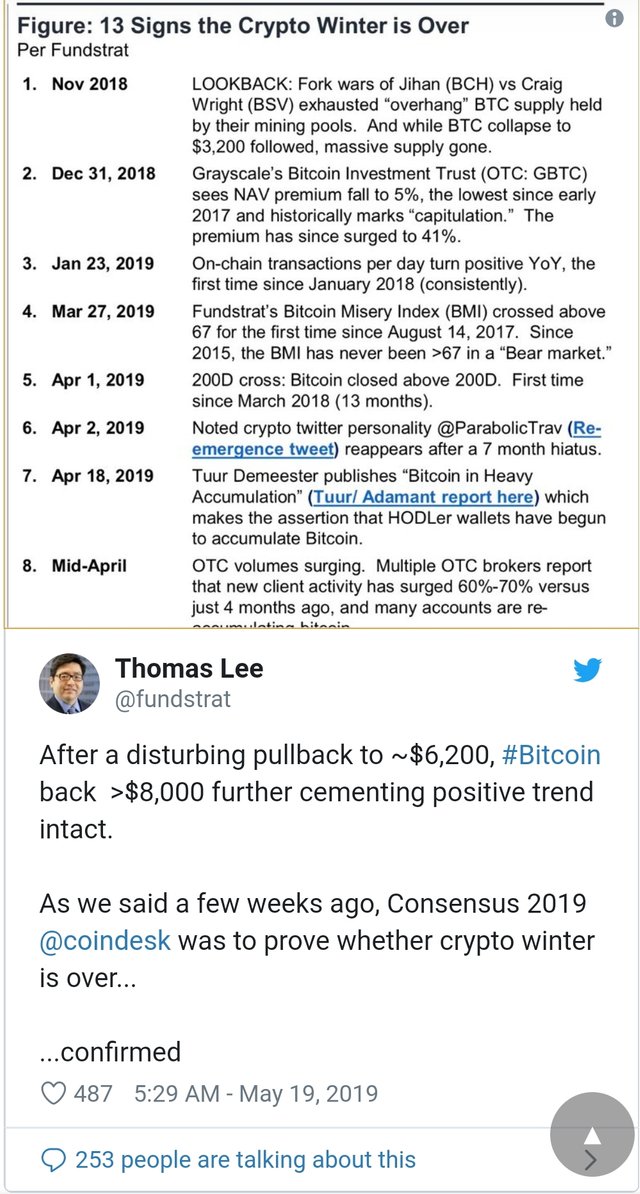 Lee said in his tweet that since the price of BTC has exceeded $ 8,000, it says enough about the positive trend. He is firmly convinced that speculators have regained control of the market after the recent worrying trend in the market.
Lee's reasons say everything
The reasons cited by Lee give a detailed overview of last November. Let's see some of them:
The Bitcoin Cash hash war has come to an end, which most people assume is causing the price to drop from $ 6,000 to $ 3,150.
The Bitcoin Investment Trust of Grayscale recorded a 5% decrease in its NAV premium, which indicates a surrender. After that, the premium climbed to 41%.
Daily chain transactions have also increased year after year. It was the first time since last January.
The Bitcoin Misery index, abbreviation for BMI, from Fundstrat, has exceeded 67. This has not happened since August 14, 2017. In fact, the BMI index has never crossed 67 years since 2015 in a market situation. bearish.
In another major event in April 2019, BTC exceeded its 200-day moving average over the last 13 months.
In mid-April, OTC volumes increased significantly. The activities of new clients would have increased by 60 to 70% in more than one broker compared to the figures of the last four months.
In addition, many investors have taken interest in the accumulation of bitcoins.
In the end, the 2019 Consensus conference confirmed that crypto-winter was now over, as Lee believed
The upward trend
Bitcoin prices continued to show an upward trend last week, rising 13%. Although Lee has cited enough reasons to indicate the end of the bear market phase, some still think that this phase is underway. In addition, some believe that the prices of the BTC will soon experience a further dramatic decline, given the history of the operation of the cryptocurrency market.