Asifa's Rape And Killing In Kashmir.
---
January 10,Kathua's Rasana Village, Jammu and Kashmir. An eighth years old Asifa went through something which is enough to shame the humanity. She was gang-raped so brutally that even a punishment equally gross to 10 times of the death penalty to all the accused won't be sufficient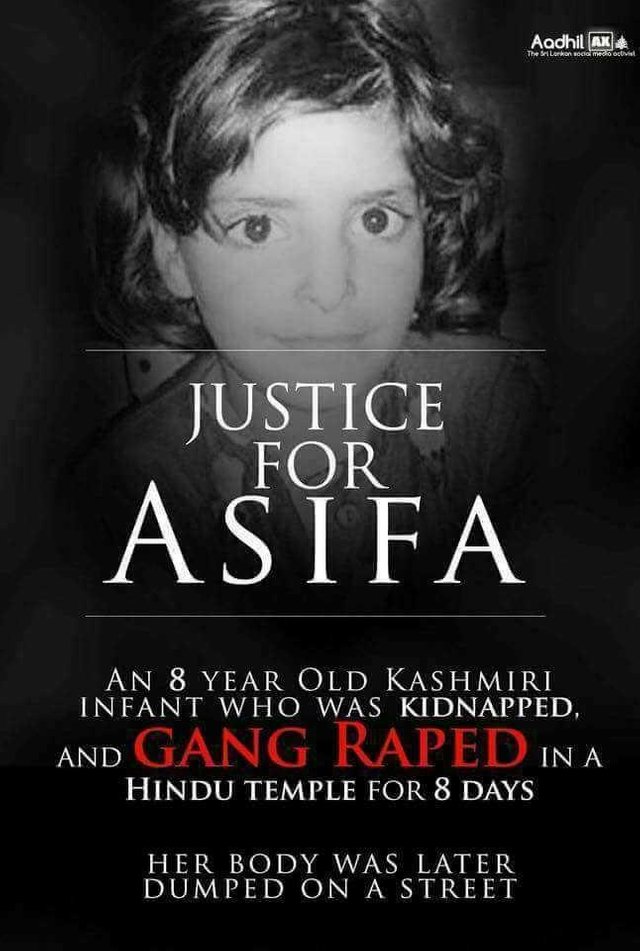 Police have arrested 8 men, including a retired government official,Sanji Ram 4 police officer and a juvenile
60 years old Ram asked his nephew to kidnap the girl who often come to the forest for gazing her horses.
The girl was then raped by the juvenile in the forest. She was then taken to the temple in front of the deity.
On 12th January Vishal came all the way from Meerut,to rape and satisfy his lust.
The family filed a complain but one of the cops told Asifa must have eloped with a boy.
Khajuria told the juvenile to wait as he wanted to rape one last time before she is killed.
On 13th January she was raped multiple times bringing her to near death. The juvenile then killed her by pressing his knee against her back while strangulating the girl with her chunni. Thereafter ,the girl was hit twice on the head with a stone.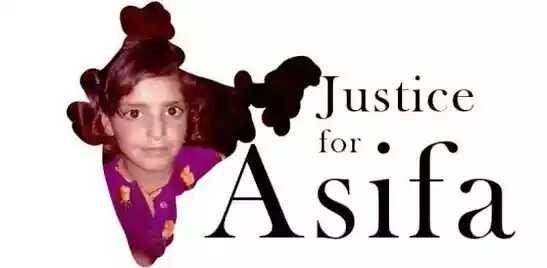 But this details are not enough to shake some people. So on Feb 14, members of Hindu Ekta March took out a protest rally to demand the release of the arrested Special Police Officer. Even the Lawyers extended their support to the rapists. Some even took tricolor to support those rapists. THE SOCIETY,THE COPS THE LAWYERS all stood with the rapists instead of the girl.
Two MLAs from the ruling party took to street to support those rapists.
---