DASH partners with Kripto Mobile Corporation.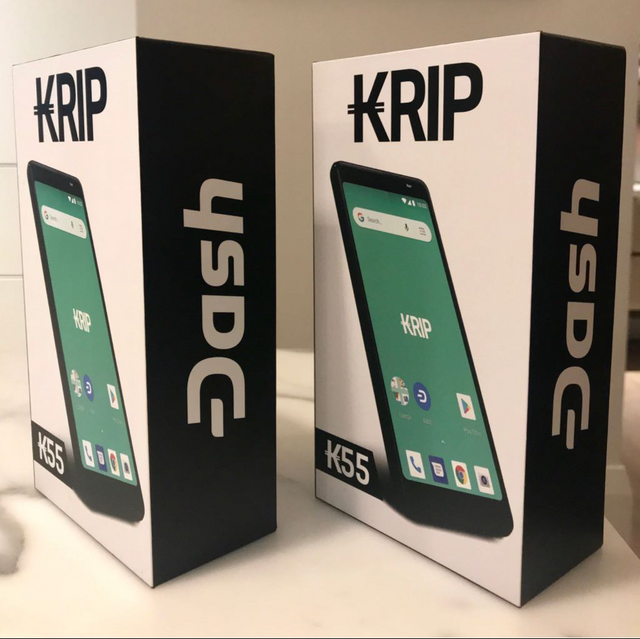 Dash, one of the leading cryptocurrencies, has partnered with KRIP to provide Latin Americans a new, affordable way of acquiring and using cryptocurrencies. They have made a phone which is pre-loaded with DASH ecosystem including a Dash wallet, ability to purchase Dash, spend it, send it and basically everything related with operating the cryptocurrency. Spending Dash will be possible with a 3rd party app called Bitrefill, which is the largest cryptocurrency prepaid phone company in the world.
"We all know that fiat payments take too long and cost too much, and that cryptocurrencies have the potential to affect real change, especially for people experiencing hyperinflation where cryptocurrency is less volatile," said Dash Core Group Head of Global Business Development Bradley Zastrow. "This first starts with the Dash community, particularly here in Caracas, who have worked tirelessly to grow the Dash ecosystem to over 800 merchants accepting Dash including locally-run locations from mainstream brands like Calvin Klein and Subway. Now with our partnership with KRIP, we will assist in accelerating this growth by giving everyone all the elements to acquire, store and spend their Dash right out of the box, including the ability to access the internet, a critical first step before any cryptocurrency adoption."
These KRIP phones will include a paper wallet which will come with Dash already preloaded for users to scan and upload into their new Dash wallets. With the help of this, users wont have to expose themselves to the impacts of hyperinflation, the need to physically visit bank branches, the security risks of carrying large amount of cash or the fees associated with fiat payments. The KRIP phone will have an implemented Carcas based Dash Help Me customer support service, which is created by Dash community organization and it will provide access to a dedicated customer support line. Another great feature this phone provides is a Dash Instant Send technology with which the user will have the ability to purchase digital goods such as phone refills, bill payments, gift cards for travel, online games and e-commerce.
"We are seeing an incredible transition period in Latin America with those who are unbanked, underbanked, or simply do not want to use the traditional banking system. Combining our accessible, affordable phones with Dash's InstandSend transaction capabilities and low fees will provide a myriad of benefits to these communities. And with the addition of Bitrefill and other Dash apps, such as the Dash wallet, to our phones right out of the box, there's simply no easier way to start using cryptocurrencies like Dash in everyday life," commented the co-founder of KRIP.
KRIP phones are available across Latin America witht the price under $100.
Would you want a phone like this?
What kind of cryptocurrency phone would you like in your country/region?
Source:
https://goo.gl/L6SnbD
https://goo.gl/7eddMM
Written and gathered by:
Jānis Rijnieks
#Dash #Krip #DashPhone #Cryptocurrency #MobilePayments #crypto