Street Fighter II introduces NTFs on the WAX blockchain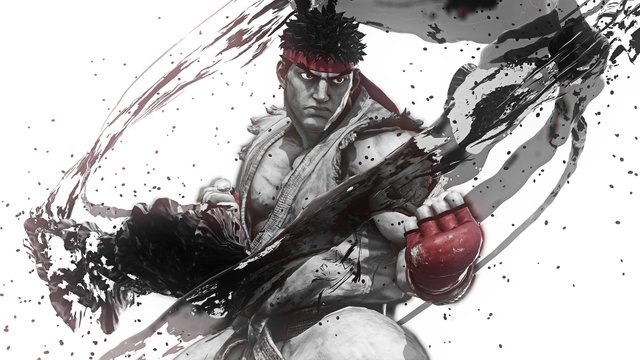 2021 appears to be the year of non-fungible tokens (NFTs). More and more well-known brands are using NFTs and now also the well-known arcade classic Street Fighter II.
Street Fighter is a fighting game video game series from Capcom. In the game, different fighters from all over the world compete against each other and each fighter has unique skills.
Capcom has now announced that it will work with WAX to bring NFT Street Fighter trading cards to the blockchain. Trading card sales will begin on February 18 at 12 noon EST and are expected to last 24 hours. A total of 60 unique Street Fighter NFT trading cards, which have different degrees of rarity, should be able to be drawn from digital boosters.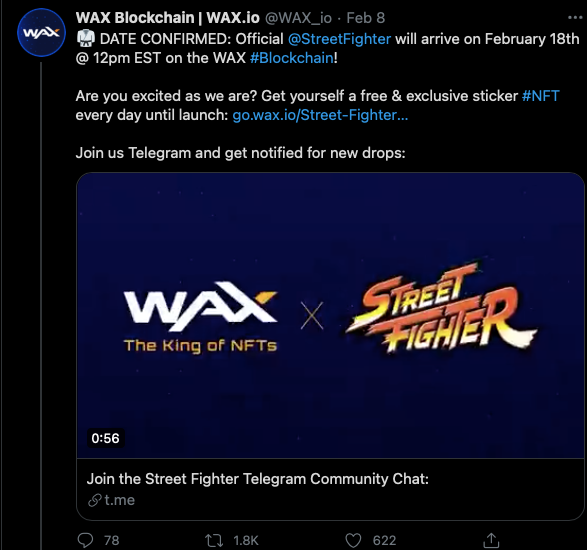 source:Twitter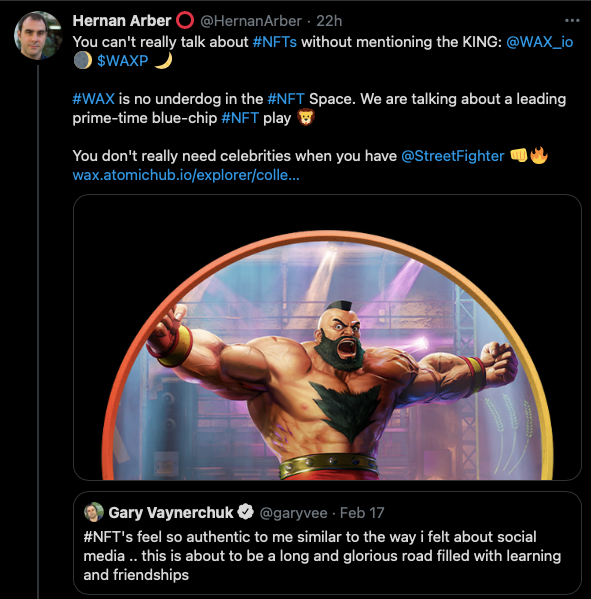 source:Twitter
The NFT sector is booming
Non-fungible tokens are booming. In the past 30 days alone, NFTs have sold over $ 130 million. More than half of this was generated by the NBA top shot collection.
Lee Jenkins, WAX Product Manager, also believes NFTs have value
"Collectors can now own a digital item forever, they can collect, buy, sell and trade, and items are easily verifiable as authentic, with verifiable scarcity and rarity. For those companies that understand blockchain, they realize that digital collectibles (NFTs) are blockchain's killer app, allowing them to offer products and services that were never before possible without blockchain technology."
source: cointelegraph
In addition, he believes that the combination of non-fungible tokens and blockchain technology will be a revolution. For the first time in human history, NFTs make it possible to compare digital ownership with ownership of an object from the real world. Therefore, it is now possible for the first time to actually own digital things, says Jenkins.