Uber/Lyft Destroy NYC Taxi Cartel In Under 5 Years; Drivers Still Losing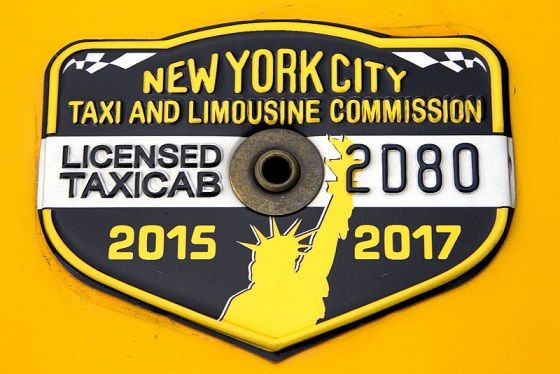 $1.3M for this?
It's hard to believe less than a mere 5 years ago, a vicious scramble at the "Taxi Medallion Auction" would result in a market clearing price of $1,300,000 simply for the right to drive a yellow car around an overpopulated island in the hope of clearing something close to $20 an hour after expenses.
Now it's more like $185,000, and likely heading down further.
One of the advantages of running a near-slave-labor operation is your business is very competitive - so competitive, that it will likely run all other competitors out of town at record-breaking speed - even if that requires subjecting all your employees to deliberately understated risk and coercing them into violating Federal and State regulations as a matter of normal routine business operation.
As I've covered on this blog previously, the pay for Uber and Lyft is a lot lower than most of the drivers think it is. They simply fail to account for all the costs and risks that have been foisted on them in the contractual arrangement that they don't understand.
The reality of (almost) every single Uber (and Lyft, etc.) driver is they are all driving illegally. Why? They do not maintain commercial insurance. They do not pay for the "ridesharing endorsement" on their policy, which means they are not covered for any activity that is commercial.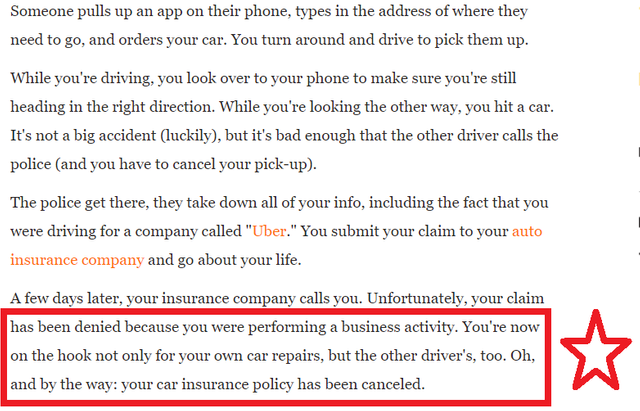 It's actually not much better if the customer is in the car, either. Often worse.
(Almost) All of these ride-sharing drivers are underinsured, potentially illegally operating, their vehicles are all subject to impounding and their licenses are all subject to suspension for driving without the correct insurance for much the same reasons you and I can't simply hop in a semi-truck and legally operate it. Uber and Lyft's insurance ($2500 deductible or more) is pathetic and meets neither legal nor practical requirements. These drivers are all one accident away from a legal judgment that will render them a destitute drifter, and they don't even know it.
In other words, Lyft and Uber knowingly run a business model that depends greatly on foisting off liability to individual drivers while lying to them about the risks - all while carefully concealing how terrible the pay actually is after the cost and risks involved in operating an illegally unlicensed taxi service.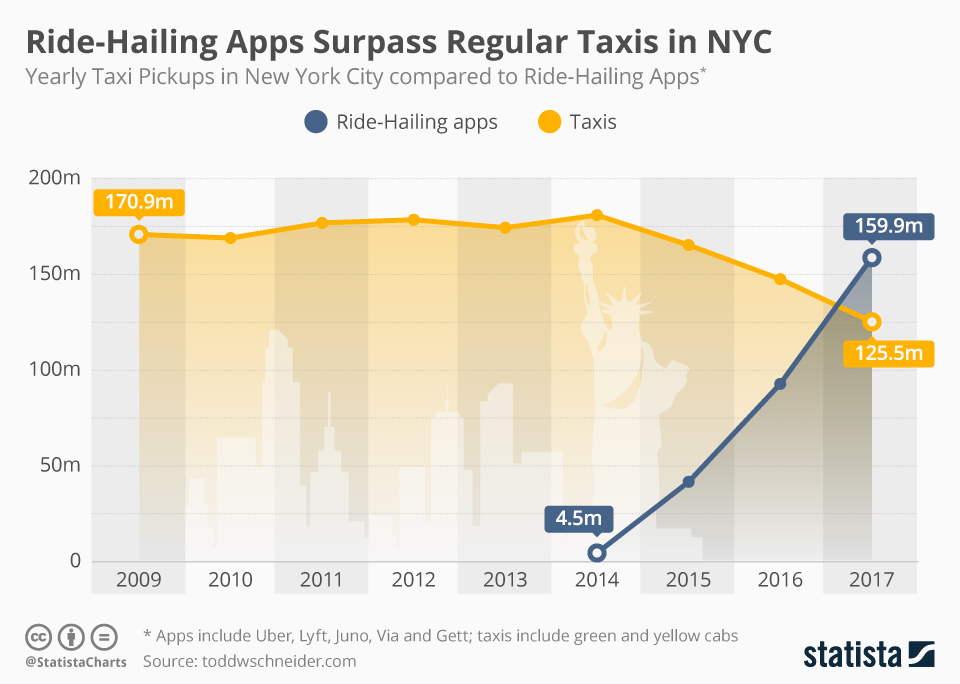 Now you know how they crushed a 90 year old industry so quickly.
If you think this is progress...I don't know what to tell you. The only thing its progress toward is Mussolini's definition of fascism: "The seamless merging of State and Corporate Interest."
But if you're a driver...you better run those numbers again, with liability added back in.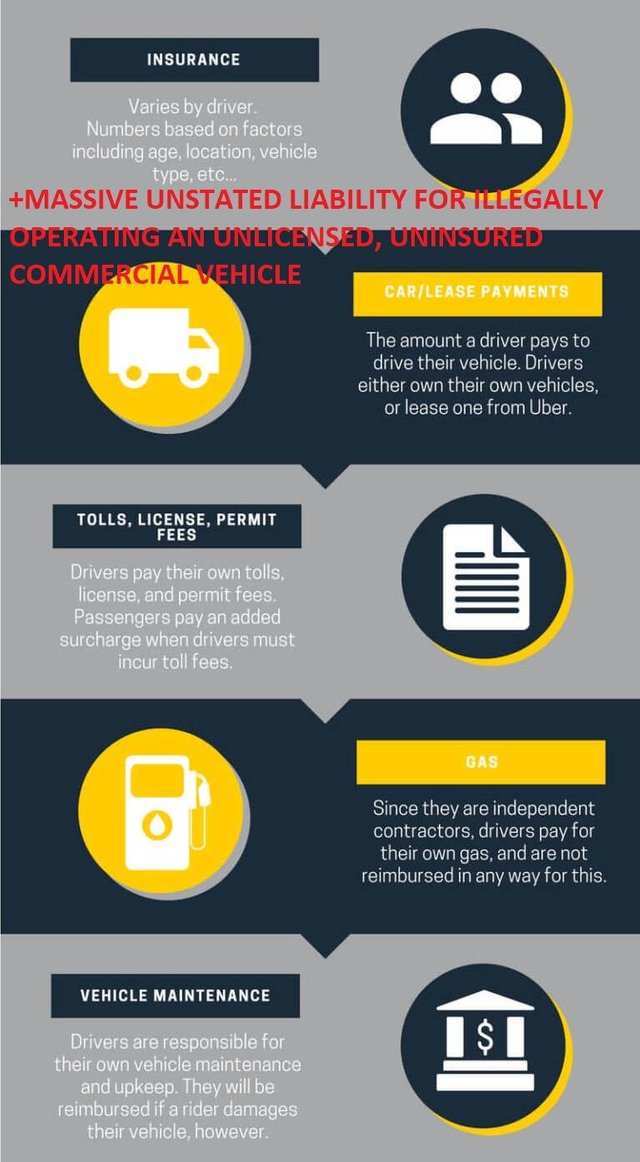 This chart ignored accident risk/deductible costs, vehicle depreciation, recall expenses, and lots more.
Uber/Lyft should be picking up the tab for either the insurance endorsements to make their drivers legal, or at bare minimum, an educational campaign which clearly delineates the risks of driving in a commercial enterprise without proper insurance.
The last thing we need is a "Wal-Mart" in the transportation industry, running everyone out with anti-competitive practices only to turn around and jack up rates ("surge pricing", ahem) once they have wiped out everyone else.
Note: This is not a defense or endorsement of the NYC Taxi Cartel, in case my use of the word "cartel" did not make that clear enough. I don't have to like either side, goshdarnit.
Try SteemEngine and get rewarded for every follow or vote!
See my explanation of SteemEngine here.
Post via Busy.org for added exposure and upvotes from Busy!
See how to get extra votes from Busy.org here.

See my explanation of SmartSteem here.
Try SteemFollower today and get rewarded for every vote!
See my explanation of SteemFollower here.

Join us at the Minnow Support Project! (click me)
We also have a Radio Station! (click me)
...and a 10,000+ active user Discord Chat Server! (click me)
Join the Steemit Poker League! (@spl)
World's Largest Cyptocurrency Freeroll Poker Site, open only to Steemians!
Sources: Google, PolicyGenius.com, Statista, Pinterest, UberKit.net, NY Post
Copyright: SmartSteem, PALNet, SPL, PolicyGenius.com, NY Post, Ridester