The White House asked for a van Gogh. The Guggenheim offered a gold toilet...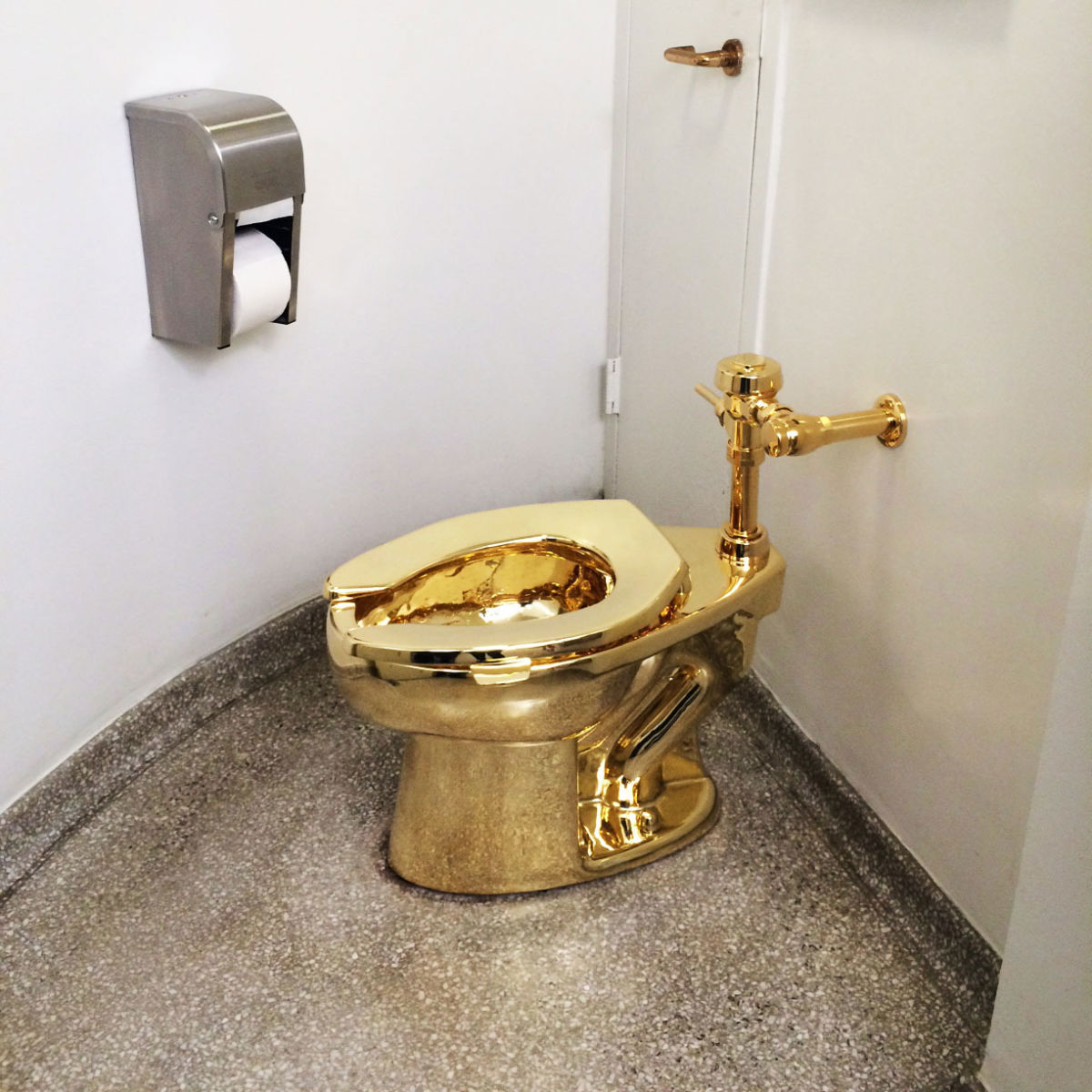 "American" Gold
---
"Many thanks for your request to the Guggenheim museum to borrow Vincent van Gogh's 'Landscape in the Snow' for the President and First Lady's private quarters in the White House," museum curator Nancy Spector wrote in an email to the White House... "I am sorry, however, to inform you that we are unable to participate in this loan."
"We are sorry not to be able to accommodate your original request, but remain hopeful that this special offer may be of interest..."
Spector offers up a piece titled "America" by Maurizio Cattelan. The sculpture is a pure gold toilet, with all the bells, whistles and plumbing attached. Here is a shot of the original email sent by Nancy Spector to the White House (below):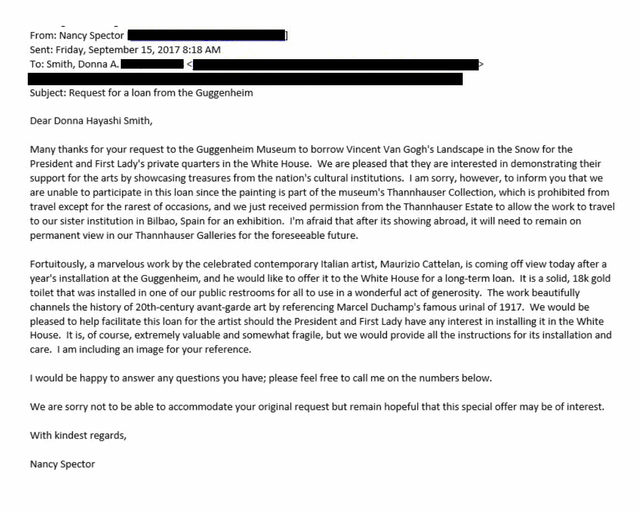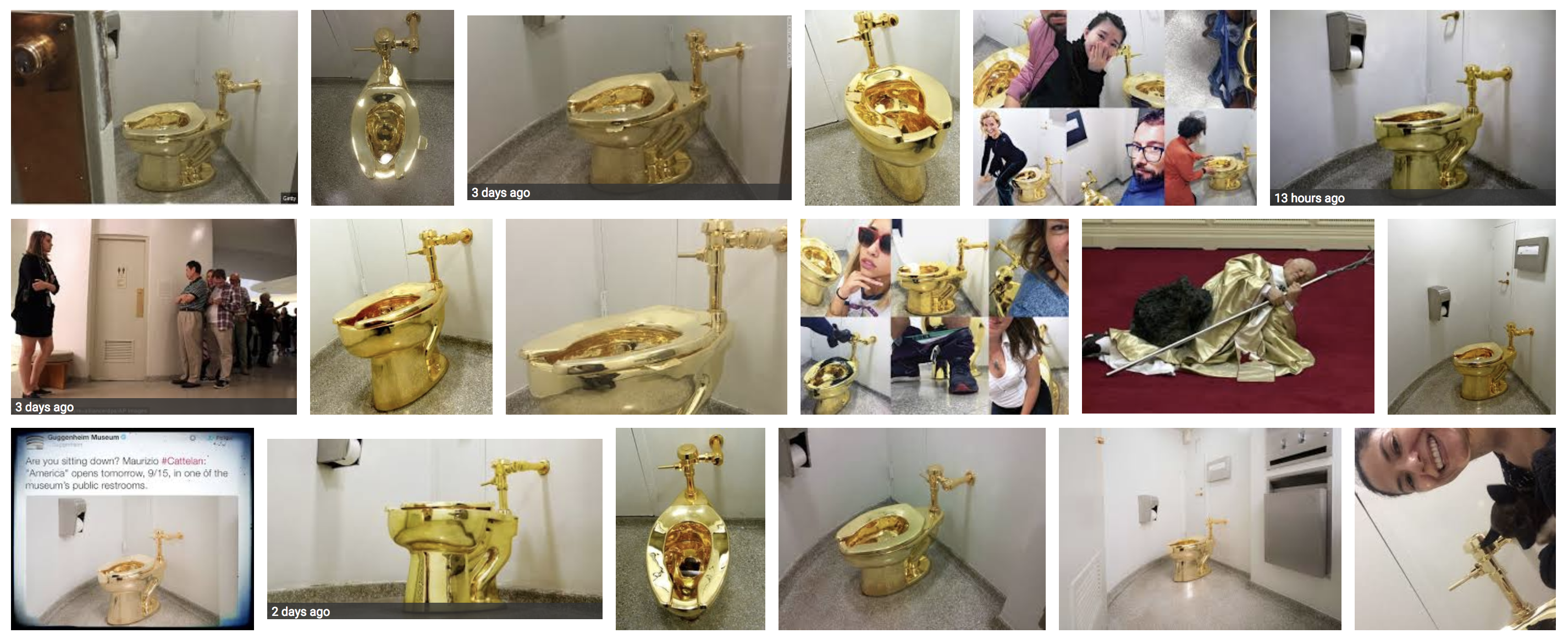 ---