My Snapshots of the Mysterious Meteor Trail
This evening, I happened to be on the West Coast of the U.S. near my sister's house. A strange object was seen in the skies. It was all over social media already with many similar pictures and videos. Here are the two images that I took of the sky at dusk with one of the strangest things I have witnessed.
There was a ball of light and then this curly trail that looked like a huge contrail from an airplane, flying in a circle such that no airplane would fly. There was a planned rocket launch far to the southy, but earlier that was cancelled. According to astronomers, it probably was a meteor and not a missile or rocket launch. It was an amazing sight.
Here are my two pictures and then a news video (link below); at that time they could not conclude whether it was a rocket/missile or meteor, but since then "experts" consider it a meteor trail.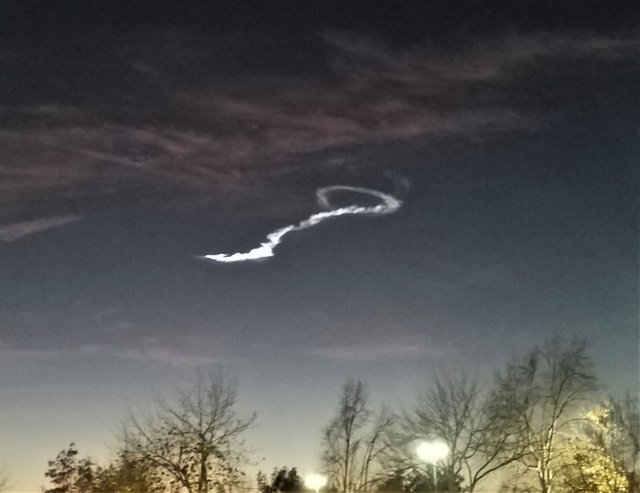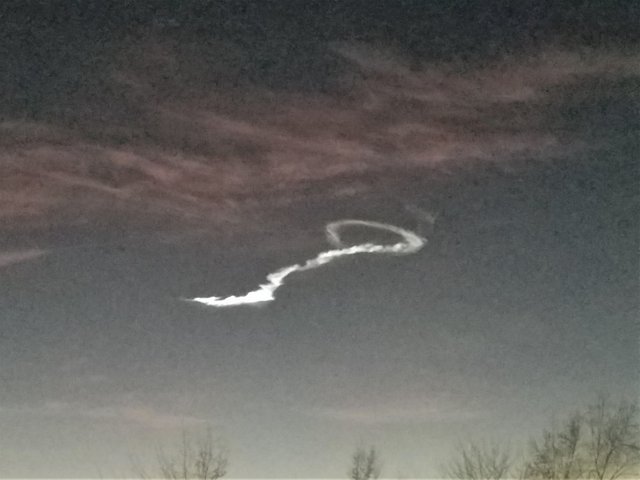 https://sanfrancisco.cbslocal.com/2018/12/19/mysterious-lights-seen-skies-northern-california-rocket-ufo/