My Rant #1--Bigger Than Shamima Begum
As to whether or not Shamima Begum should be returned to the United Kingdom for trial continues to divide public opinion. Or has it? It seems to be another story that has been flushed out of the news cycle. Begum, for those who can recall, is a British school girl, who, along with some friends, fled to join ISIS. They eventually became ISIS brides and in the case of Begum had three children all of whom have died. She fled to join ISIS at 15 years old. She is now 18 years old.
Regarding the revocation of her citizenship, there are those who aver that Begum is British, born and bred. They claim that her rights were violated when she was stripped of her citizenship. Under international law, to which Britain is supposedly a signatory, a person cannot be rendered stateless, hence, the move by the British government is in contravention of these laws. There are other who assert that Begum and the hundreds, if not thousands of others, who left to join ISIS are getting what they deserve. People like Begum, they say, gave up their citizenship the moment they left for Syria. These are not just British citizens. The Netherlands, France, Australia, the United States are among some countries who are faced with this dilemma.
To revoke or not to revoke citizenship is the question.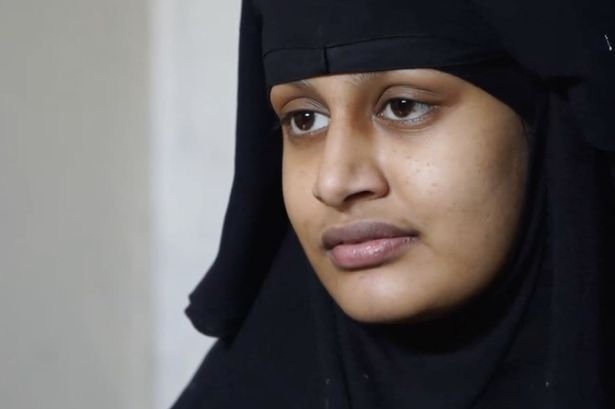 My position is that they are still citizens of these countries, and the Kurdish forces, who are doing the bulk of the fighting and who are running the camps should not be left alone to carry this burden. The kind of support the Kurds should get is, however, up for debate. And this is not my call, after all, I am not on the ground. Furthermore, I don't think that this is the biggest issue.
Ever since news broke that young people from western countries were fleeing to these theaters of war, I personally was confused and might I daresay, perplexed. And this is for a number of reasons. Let me narrow it down to Begum and ask; how it is that a girl of 15 years could be so influenced that she would fly all the way to a war zone to join one of the most notorious resistance movements in recent history? Children, we know are impressionable. The people who influence us most, particularly during those amorphous years when we seek to make sense of the world around us are our parents. Then there are those in the wider community. Our relatives, friends and colleagues. In instances, like Bagum's where people are so deeply influenced by religion, so-called spiritual leaders overtime become the arbiters of what is right or wrong. At times their decisions override those of the parents, for it is to them that parents go to seek guidance in matters of doctrine and spirituality. Many of these Imams, as the religious leaders are called in the Islamic world, are often given charge over young Muslims. They guide many a young Muslim in ways their parents often cannot. And of course, there is the idea of community. Religious communities tend to be the most closely knit and wield and influence over its members as few others can.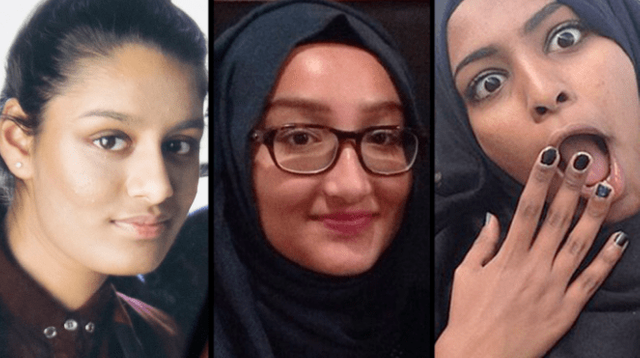 What did Begum and company learn in these communities? Who was watching over them? Did not these parents and guardians not know that these teens and young adults were plotting to run off to Syria to join these forces? With the meager resources at my disposal, I sifted through the online data base and I am hard pressed to find anyone who is even asking these questions.
Is it a stretch to recommend that the aforementioned be investigated. Begum and company was not born with these tendencies. Some one taught them. Who exactly taught them? What was being taught to them by the people closest to them?
This point I think is a beautiful segue into the issue of the surveillance state. It is something that has come under the microscope, especially after the Snowden revelations. That the state is aware of virtually everything people do online and by extension, their daily lives has outraged many. And shouts that the Orwellian world is upon us is now apart of our daily conversation. Begum and thousands of others were recruited using social media sites like Twitter. It is through platforms like these that they were groomed and eventually lured into the Middle East by ISIS. Now with the western world boasting the most expensive and most sophisticated spy apparatus in human history the first question that came to mind was; did these governments not know that these young people were being recruited?
Many millions are spent yearly on these organizations and none of them managed to infiltrate any of these groups. One can only infer that that these spy agencies are either worthless or they turned a blind eye to what was happening.
I was watching a BBC interview with one of the women who was responsible for training the newly arrived girls. She claimed that dozens arrive every month. I would assume that entering a war zone is completely different than just flying into a country and go on vacation. The logistics I assume, must be quite sophisticated in order to smuggle thousands of people into this area. The guns to stand guard and fight. The vehicles for transport. The apparatuses for communication must be rather costly. I can only assume that they are the latest gadgets. If so, where did a group of people who can't even manufacture paperclip get these things? Who is funding them? No one knows? Seriously?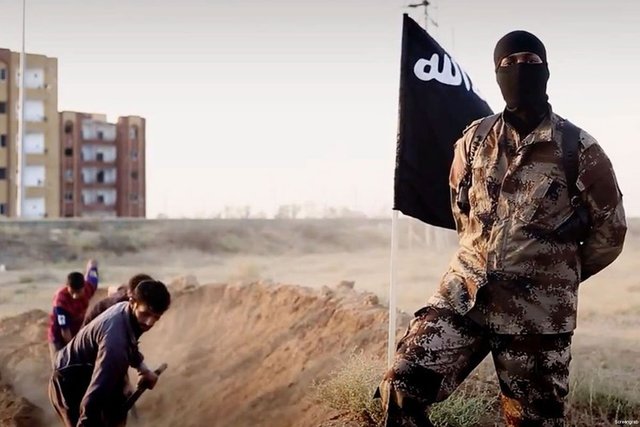 I was struck by what one Southeast Asian said was her reason for seeking to join the caliphate. ISIS had offered to have her undergo surgery at no expense. A surgery, even a minor one is not something you expect to be on offer by an organization that is surrounded by enemies on all sides. Whether it is Assad and his allies such as Russia, and the US and hers on the next. If its a case that they used the medical facilities they commandeered when they took over parts of Syria, I can understand. But supplies run out fast, especially in a war zone. ISIS was able to keep it running for years. How were they able to do this?
I prefaced this piece by saying that I have limited resources at my disposal. The western media does not have this excuse. Are they presenting the stories that address these questions. If the answer is yes, I would be happy to engage them.
Date: 3/28/19