Facebook News Update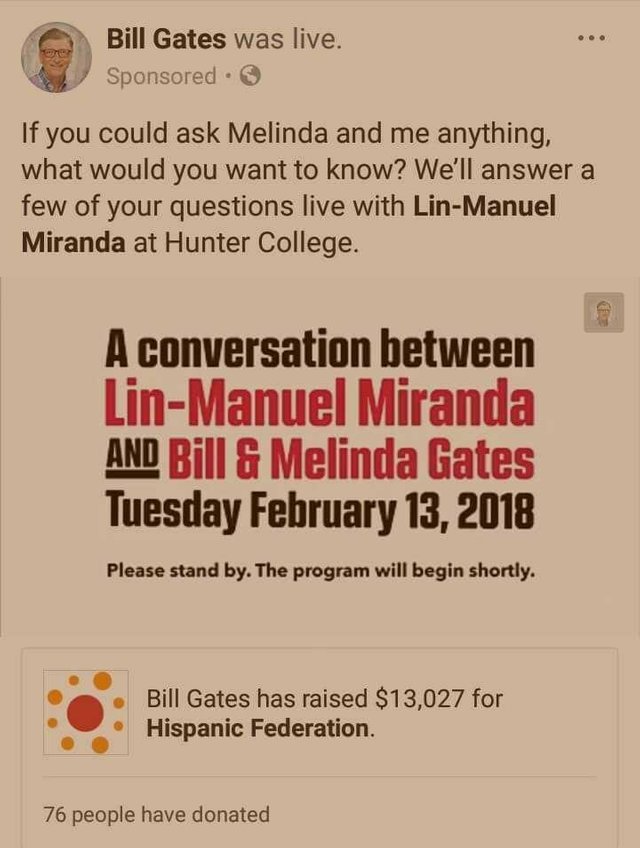 Mark Zuckerberg, CEO of Facebook meant business when he said family and friends' posts will be giving priority over brands (pages).
.
Indirectly, he was saying that if you want to use Facebook to promote your business or further your agenda, then you've got to pay for it.
.
It was a self-centered decision aimed at enriching Facebook even more, not just in raw cash alone but also in data collection too.
.
He also knows that a lot of big corporations aiming at reaching more via Facebook will be ready to throw up some grands to get that sorted out.
.
Today, while browsing through my news feed, I caught Bill Gates, a man with over 19 million fans still running ads on Facebook.
.
What does that tell you?
.
It's either you learn Facebook community mastery or you learn Facebook advertising. This is because your Facebook profile isn't enough get you consistent customers even if you are currently depending on referrals.
.
Friends, Facebook is damn serious.
.
If Bill Gates still runs ads on Facebook, who am I?
Photo: I'm using "Bluelight filter" that's why the colour is brownish. Since I started using it, I have never complained of eye problem again. Please, save your eyes from electromagnetic rays damage.