Coronavirus: We Need To Talk About Chloroquine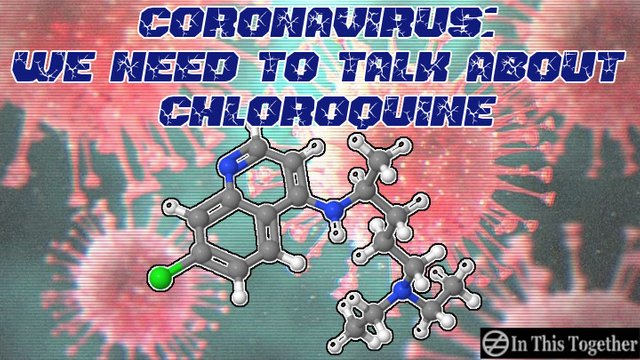 Coronavirus fear is mounting as the mainstream media reports increasingly alarming statistics about the spread of COVID 19. As Italy becomes the global epicentre of the pandemic declared by the World Health Organisation we need to be extremely clear about what we do and do not know.
For example, while excess deaths in Italy appear to be alarming, according to the Italian Institute of Health (Istituto Superiore di Sanità -ISS), not only are 99.2% of reported coronavirus fatalities found in the most vulnerable of all patient groups but, while the ISS calls these "COVID 19 positive deaths," it hasn't actually determined if their cause of death was due to coronavirus or their pre-existing conditions. This doesn't mean we shouldn't be concerned but it does suggest caution over the statistics alarming so many.
Awash with statistical claims and wild speculation about severity, we need to be learn new terms rapidly if we are to have any hope of understanding the information we are given. While we are all now familiar with the meaning of "self isolate" and "social distancing" how many of us know the difference between Infection Fatality Ratio (IFR) and Case Fatality Ratio (CFR)? I certainly didn't until recently.
IFR is the number of deaths, as a percentage, based upon the number of known, projected or estimated infections. Projected infections are calculated from available data. CFR is the death rate relative to diagnosed cases and this ratio is often far higher than for projected numbers of infections. This differentiation was clarified by the UK Chief Scientific Adviser Sir Patrick Vallance who stated:
"There are currently 590 cases that have been identified in the UK and there are more than 20 patients in intensive care units......If you calculate what that really means in terms of the total number, it is much more likely that we have between 5,000 and 10,000 people infected at the moment."
If we take Sir Patrick's projections and margin of error into account this means that, at the lower end of his estimate, approximately 10 times as many people have the coronavirus than diagnosed. Currently the WHO are reporting 35,713 cases and 2,978 deaths in Italy. Seemingly a very alarming CFR death rate of over 8.3%. However, if we consider the likely IFR that death rate, though still concerning, drops to 0.83%.
Believing you have nearly a 1 in 12 chance of dying compared to a 99.1% chance of surviving will make a considerable difference to your stress levels. Stress itself being extremely bad for your health.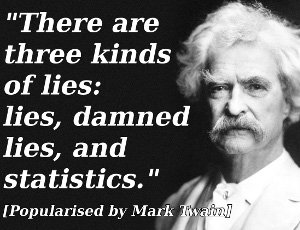 With the coronavirus outbreak now seemingly under control in China, we certainly shouldn't simply dismiss early research which suggests the IFR from coronavirus in China was closer to 0.04% than the frequently reported death rate of around 4%. Though very basic maths should tell you that 3,242 deaths in a country of over 1.4 billion people, while unwelcome, are not statistically significant.
We Need To Talk About Chloroquine
States around the world insist that they are doing all they can to protect the public and limit the spread of the coronavirus infection. However, given the alleged severity of the declared pandemic, there are significant questions that need to be asked.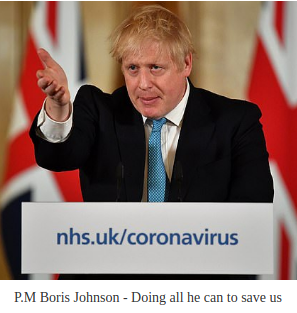 Chloroquine has emerged as both a possible preventative prophylactic and successful treatment for the COVID 19 coronavirus. The evidence suggesting knowledge of this possibility has been available for a month.
Chloroquine is an off patent generic medicine, used widely around the world as an antimalarial medication. It is cheap, easy to manufacture and plentiful. Repurposing or "repositioning" it, potentially for use in the prevention and treatment of coronavirus, could be done very quickly. Chloroquine, especially hydroxychloroquine tin combination with azithromycin, if widely utilised, seemingly has the potential to limit both the spread and the severity of the coronavirus pandemic.
In light of the timeline below, we must ask what our governments are doing about repurposing trials of chloroquine for coronavirus treatment? Why has it taking them so long to react and, if further repurposing trials are necessary, when are they going to widely distributed it, especially to those able to safely take it among the older, most vulnerable groups?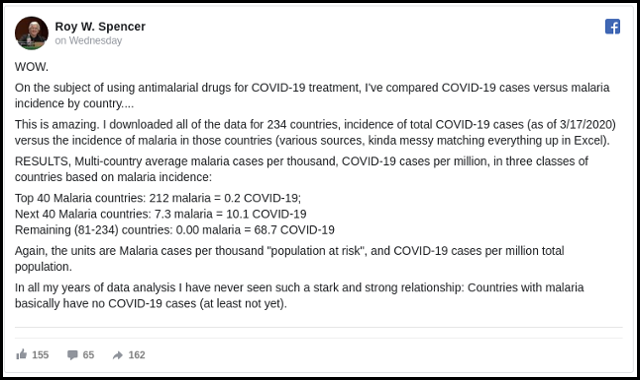 The Chloroquine Coronavirus Timeline
 
Take it easy you hoopy froods.


~~~~~~~~ Debate Me On ~~~~~~~~*
Steemit
Twitter
Minds
Gab
~~~~~~~~ Watch In This Together ~~~~~~~~*
3Speak
Bitchute
YouTube
~~~~~~~~ Recommended Websites ~~~~~~~~*
In This Together
The Corbett Report
the UK Column
21st Century Wire
Richplanet
Global Research
The UK & Ireland Database