Ethereum Classic was just added to Coinbase Pro!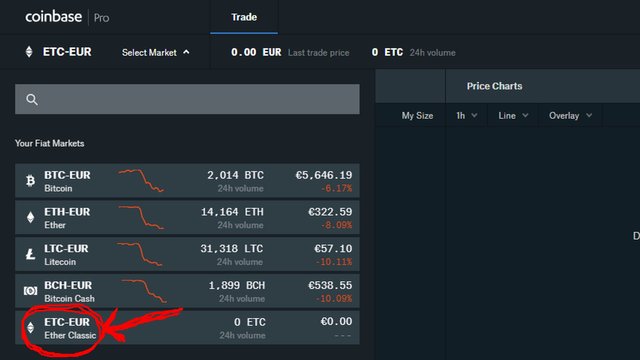 As we've known for a while, Coinbase has been busy implementing Ethereum Classic into its portfolio of tradeable assets. As of yesterday, it's finally possible to deposit ETC.
Suddenly it was just there
I initially dropped by Coinbase Pro to see if they had improved upon their user interface, after I wrote my
review of some of the unfortunate changes which followed the transition from GDAX to Coinbase Pro
. I was delighted to see that (even though they might not have read my review) they had fixed nearly all the issues I pointed out, particularly the drop down menu in which one chooses trading pairs.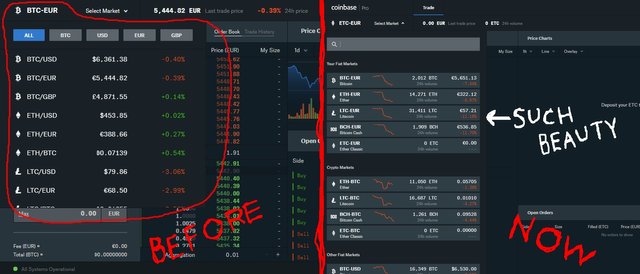 It was in this new, beautiful menu that I noticed that the ETC-EUR trading pair had been added. I Googled around, and it turns out that it was added just yesterday.

Deposits only
I was curious to see why the 24h trading volume was 0 ETC, and an informative text told me that trading with ETC was not yet enabled, but would soon be.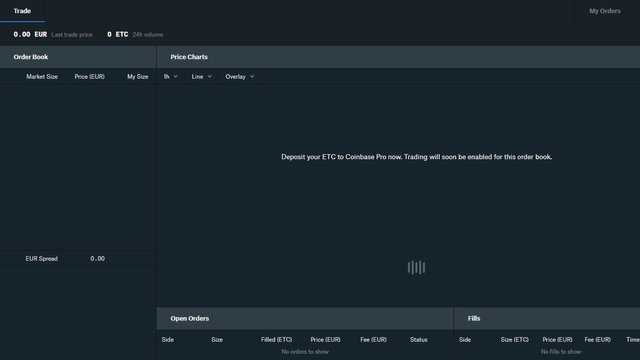 How will the markets react?
I'm very curious to see how the markets will react to ETC being tradeable on Coinbase Pro. Over the last week, ETC has seen a positive price trend in an otherwise pessimistic market, likely because of the anticipated price boom which seems to occur to any asset added to the large exchange.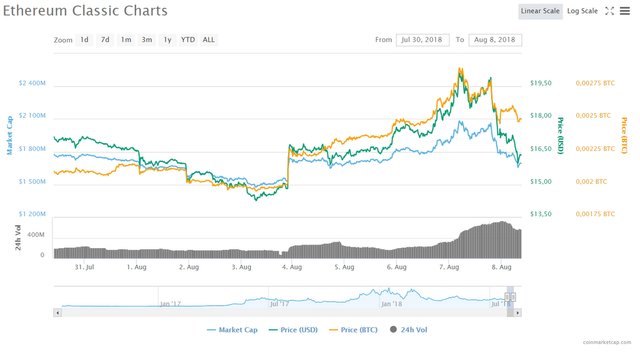 After all, we remember how much Bitcoin Cash's value spiked after being prematurely added to Coinbase in December. This time, however, the implementation didn't come as abruptly, so it's difficult to say whether the anticipation has already inflated its price to the limit or if a greater peak will occur in the near future. Also, keep in mind that today's market is very different from December's market, so previous behavior is not necessarily a good indication of future behavior.
What are your expectations regarding ETC's price in the near future?
Do you consider ETC to have real value, or is it just an old Ethereum which investors have failed to let go?
Make sure to not let your views remain unspoken in the comments section.