Australia Day Australian News Headlines, Auspol News Headlines 26 January 2018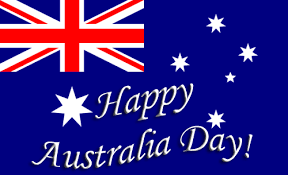 Whether you celebrate Australia Day or not, please enjoy this post!
Tesla's massive Australia battery rakes in estimated $1 million AUD in a few days.
Inhabit reports that the world's largest battery storage project – Tesla's South Australia battery – has not only helped stabilize the grid, but it could be quite profitable.It is reported that Electrek reported the 100 megawatt (MW)/129 megawatt-hour (MWh) Powerpack project, operated by French company Neoen, may have raked in an estimated one million Australian dollars (AUD) in just a few days. The South Australia battery they report, part of Neoen's Hornsdale Power Reserve, is used in two ways. Inhabit writes that per Electrek, the government has access to a large amount of the capacity to stabilize the grid, and so far it seems the system has been put to good use – it reacted in milliseconds to crashed coal plants in December. They write that Neoen then has access to around 30 MW/90 MWh "to trade on the wholesale market."


Peter Dutton defends Nauru policy after refugees told to separate from family.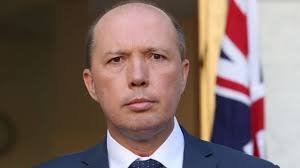 The Guardian reports that the Australian government has defended a policy encouraging refugees held on Nauru to sever ties with their families – including relinquishing all rights to ever see their children – in order to be considered for resettlement in the US. The immigration minister they write, Peter Dutton, said on Wednesday that Australia's policy would not change but the UN children's agency and parliamentarians have all urged Australia to uphold international law and the unity of families. It is reported that several hundred refugees have been brought to Australia from offshore processing centres for medical treatment not available in Nauru and Papua New Guinea. In dozens of cases writes the Guardian, their immediate family members have been left on offshore islands and told that, if they want to be considered for resettlement under the US deal, they must abandon their families, or encourage their families to return to offshore processing, even in defiance of doctors' advice.


Far-right protesters storm council meeting in fake niqabs
Channel 9 reports that extreme right-wing protesters – some wearing fake niqabs - have disrupted a council meeting brandishing an Australian flag and carrying a fake coffin. It is reported that the demonstrators, who are part of the Patriots Blue nationalist group, stormed the meeting at Moreland, Melbourne, around 8pm yesterday, telling the councillors they are "traitors to the nation." The protesters expressed their outrage over the council's decision earlier in the year to drop any reference to Australia Day and join the campaign to change the date writes Channel 9. It is reported that they also brought a banner that read #Savethedate.


Same-sex marriage is Australia's most historic event: survey.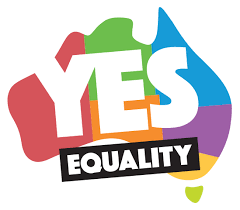 SBS News reports that the passage of same-sex marriage has topped September 11 and the arrival of the internet as the most historic event to impact Australians, according to a new survey. It is reported that the survey, conducted by the Australian National University's Social Research Centre, asked 2074 people aged between 18 and 93 years old to choose the top 10 most significant events for the nation. Same-sex marriage legislation was ranked in first place as it was named by 30 per cent of survey participants they write.


Labor says scepticism of secret Trans-Pacific Partnership deal is justified.
The Guardian reports that ALP has called on the government to submit the revived Trans-Pacific Partnership trade agreement to economic analysis, saying the public has a right to know if it will actually benefit Australia. It is reported that it has also rejected attempts by the Coalition to paint it as anti-trade, saying it will always support "good quality" trade agreements that create jobs but it retains the right to be sceptical of deals done in secret. The prime minister writes the Guardian, Malcolm Turnbull, on Wednesday lauded the resuscitation of the Trans-Pacific Partnership agreement, which had been on life support since Donald Trump's withdrawal of the US from the deal a year ago. It is reported that he said that 11 countries – Australia, Brunei Darussalam, Canada, Chile, Japan, Malaysia, Mexico, New Zealand, Peru, Singapore and Vietnam – had reached agreement on a revised version of the agreement at an officials-level meeting in Tokyo on Tuesday night. The Australian reported that Turnbull will meet Donald Trump on 23 February on a trip to the US with state premiers, but on Wednesday the prime minister said he did not see any prospect of the US rejoining the TPP under Trump.
"It's important to recognise that President Trump made a very straightforward, a very committed election promise not to proceed with the TPP," Turnbull commented.
The Guardian writes that the trade deal has been renamed the Comprehensive and Progressive Agreement for Trans-Pacific Partnership (TPP), to account for the United States' exclusion. The agreement will be signed in March in Chile they write.


Senator Michaelia Cash under pressure to explain Nigel Hadgkiss appointment.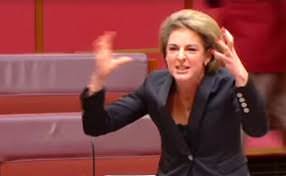 SMH reports that pressure is mounting on Employment Minister Michaelia Cash to explain why Nigel Hadgkiss was appointed to head the building industry watchdog months after it emerged he was facing allegations of breaking the Fair Work laws he was meant to enforce. It is reported that Mr Hadgkiss resigned from his $420,000 job on Wednesday after he admitted to contravening the Fair Work Act by recklessly misrepresenting union rights to enter workplaces in 2013 when he was heading up a Fair Work office for more than two years. It is reported that Senator Cash faces increasing pressure to explain if she told Prime Minister Malcolm Turnbull of the allegations against Mr Hadgkiss when he was promoted to head the new Australian Building and Construction Commission in December 2016. SMH reports that Senator Cash told the Senate she first became aware of the allegations against Mr Hadgkiss in October last year, three months before he was automatically posted to the new position.


Australia's energy operator proposes 'fast change' scenario to cut emissions by 52% by 2030.
SMH reports thatGreenhouse gas emissions from the electricity sector would be reduced at twice the rate proposed by the Turnbull government under a radical new plan outlined by the Australian Energy Market Operator.
The "fast change" model puts the public operator on a collision course with policymakers after AEMO outlined a potential cut of 52 per cent to all electricity emissions by 2030, double the rate required to meet our Paris climate change commitments.


Two More Staff Members Have Left Employment Minister Michaelia Cash's Office.
Buzzfeed News reports that two more staff members have left employment minister Michaelia Cash's office, bringing the total since October to four. In the last month they report, chief of staff Ben Davies and media adviser Andrew Hudgson have both left the minister's office. Senior adviser Simon Berger has resigned from Cash's office in November, after working in parliament for nearly four years. He subsequently took a job as the deputy director of the federal Liberal Party.
It is reported that Cash's office did not answer BuzzFeed News' questions about the staff changes, but a spokesperson from the government said that "no staff have been dismissed". Buzzfeed reports that the AWU Sydney and Melbourne offices were raided by the AFP on the behalf of the Registered Organisations Commission (ROC) in late October. The raids they write, were made as part of an investigation into donations by the union over a decade ago when it was led by current Labor leader Bill Shorten. It is reported that before the story was published, Cash denied five times to Senate Estimates that she or her staff members had informed the media of the raid. After the story was published, however, Cash changed her tune.


Brought to You By


Written By


Photocredits
Image 1 http://www.sorrentoliving.com.au/tips/what-are-your-plans-for-this-australia-day-long-weekend-2013/
Image 2 http://www.smh.com.au/national/federal-court-voids-peter-duttons-syrian-refugee-refusal-20170505-gvz8xh.html
Image 3 http://www.equalitycampaign.org.au/join?splash=1
Image 4 https://newmatilda.com/2015/10/14/michaelia-cash-minister-for-employment-why-quibble-over-170000-jobs/