Early Edition Australian News Headlines, Auspol News Headlines Saturday 27 January 2018
Australia wins big under revised TPP deal?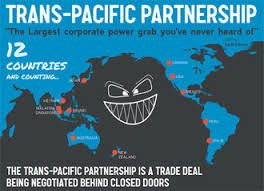 The Asia Times reports that the revived trade agreement now known as the Comprehensive and Progressive Agreement for Trans-Pacific Partnership (CPTPP) has finally made it across the finish line. They report that it's a considerable win for Australian farmers and service providers, in a trading area worth about A$90 billion (US$72 billion). The 11 remaining countries from the initial Trans-Pacific Partnership agreement finally agreed to go ahead with a new deal without the US they write. The deal reduces the scope for controversial investor-state dispute settlements, where foreign investors can bypass national courts and sue governments for compensation for harming their investments. The Asia Times reports that it introduces stronger safeguards to protect governments' right to regulate in the public interest and prevent unwarranted claims. Despite earlier trade-union fears of the impact on Australian workers, the CPTPP does not regulate the movement of workers. It only has minor changes to domestic labor rights and practices. The new agreement it is reported, is more of an umbrella framework for separate yet coordinated bilateral deals.
In fact, Australian Trade Minister Steven Ciobo commented: "The agreement will deliver 18 new free-trade agreements between the CPTPP parties. For Australia that means new trade agreements with Canada and Mexico and greater market access to Japan, Chile, Singapore, Malaysia, Vietnam and Brunei."

Gold-backed cryptocurrency aims to entice investors back to precious metals.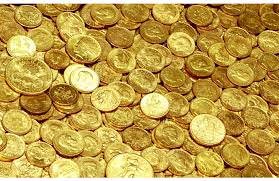 RT reports that Australia's biggest precious metal refinery, Perth Mint, is developing its own cryptocurrency backed by physical commodities like gold. It reports that it expects to bring investors back to the traditional market of precious metals. According to CEO Richard Hayes they write, the mint wants to provide a transparent offering that would allow investors to buy and sell with confidence, knowing that what they are buying is completely traceable. RT reports that the Perth Mint has an online trading platform where traders can buy and sell precious metals around the clock. It is reported that the company plans to use blockchain technology, which will make it easier for consumers to buy gold. It is reported that blockchain will provide more transparency in the system and will also make it more secure, Hayes said, calling it a "cutting-edge technology."
"There's nothing in terms of cryptocurrencies that actually back the currencies. If you use precious metals to back something on blockchain or something that is allied to blockchain, it retains its intrinsic value, unlike the offerings from bitcoin and ethereum, which really rely on everyone believing that there's something behind it," he commented.

The difference a day makes: Activists say 'invasion day' rallies too big to be ignored.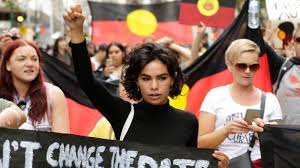 The Age reports that they came in their thousands, some loud, some angry, some just there to lend their support. If there were thousands of people who lined Melbourne's Swanston Street for the Australia Day parade, there were tens of thousands more who joined in the 'invasion day' march along the very same route soon after they write. It is reported that the rally saw tens of thousands - organisers estimated 60,000 - march through the heart of Melbourne on Friday. The Age reports that it was the largest rally of its kind in the country, and outstripped the numbers at the official Australia Day parade, dwarfed attendees at official ceremonies, and the 'beach party' hosted by right-wing groups on the St Kilda foreshore. Activists say that the rally has gained such momentum, and swelled to such a size, that it cannot be ignored.


PM 'gravely concerned' about truck crashes.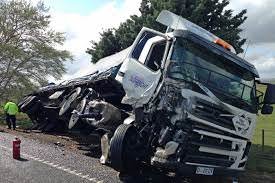 SBS News reports that Malcolm Turnbull has described the jump in deadly crashes involving trucks as an "ongoing tragedy" and says Australia needs to look at the issue carefully. It is reported that five people died in the space of 48 hours in three separate incidents involving heavy vehicles on NSW roads earlier this week. In the year to September 2017 they report, the number killed in crashes involving trucks rose nearly 10 per cent across Australia.


The $1billion cost of pork barrelling.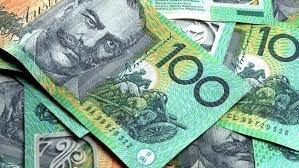 The Canberra Times reports that voters in marginal seats collect tens of millions of dollars more than those in safer electorates, a Fairfax Media analysis of seven years of pork barrelling by both Labor and Coalition governments shows. For the first time they write, the true scale of electorate-winning promises can be revealed, with figures showing that both parties shamelessly reward their own constituents and the seats in which they have the most to lose. It is reported that almost 20 per cent of the taxpayer-funded $624 million allocated to Community Development Grants under the Coalition since 2013 has gone to just five marginal seats, which hold just 2 per cent of the population. According to the analysis of Australian Electoral Commission data and Department of Infrastructure grants, marginal seats have received funding at a rate almost 3½ times greater than safer seats they write. It is reported that the Coalition learned their trade from Labor, who awarded 40 per cent of $568 million in grants to marginal seats they held before they lost the 2013 election. That equates to marginal seats receiving funding at six times the rate of safer seats they write. Since 2013 it is reported, the Turnbull government has awarded 70 per cent of all grants in its community development fund to Coalition seats.


Taxpayers fork out $50 million a month for bureaucrat travel.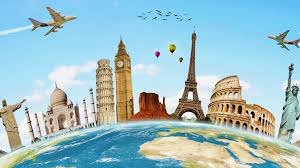 The West Australian reports that taxpayers are forking out $50 million a month on travel for Federal Government bureaucrats, including almost $350,000 a day on business-class airfares. It is reported that the travel costs across all departments include $112 million in 90 days on airfares, more than $5 million on car rentals and $32 million on accommodation — for a total of about $150 million, without counting the cost of meals and other incidental travel expenses. Figures released by the Department of Finance show Defence was by far the biggest spender, splurging $58 million in the first three months of this financial year, including almost $10 million on business-class airfares they write. The West Australian reports that several government departments, including Human Services, Industry and the Attorney-General's Department have racked up travel bills on par with the Department of Foreign Affairs — each recording a three-month bill of about $10 million.


Why unions are furious about the blocked Sydney train strike.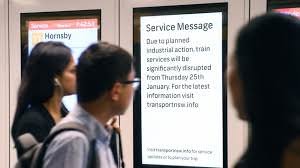 The Guardian reports that the Fair Work Commission's decision to suspend Sydney's train strike has unions up in arms about the erosion of the right to strike in Australia. While the New South Wales government and some commuters might breathe a sigh of relief they write, the cancellation of a strike that met all the requirements for protected industrial action will provide fresh impetus to unions' Change the Rules campaign to strengthen collective bargaining rights. On Friday it is reported that the FWC's deputy commissioner, Jonathan Hamberger, ordered the suspension of the 24-hour action slated for Monday and the continuing overtime ban, saying it was "threatening to endanger the welfare of part of the population" and "threatening to cause significant damage to the Australian economy or an important part of it". Given that low bar for threats to welfare was set in 2013, Friday's decision to suspend the Rail Tram and Bus Union's proposed strike was no surprise the Guardian writes. On Thursday the secretary of the Australian Council of Trade Unions, Sally McManus, declared that the right to strike in Australia was "very nearly dead".


Former Liberal party president Brian Loughnane made an AO.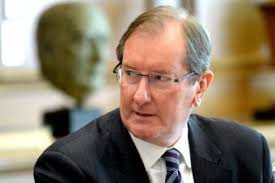 The Canberra Times reports that even though Brian Loughnane never sat in the House of Representatives or the Senate, he's had a marked influence on Australian politics in the past 20 years. Loughnane they write, who was federal director of the Liberal party from 2003 to 2016, has been recognised in the Australia Day honours as an officer of the Order of Australia.


Rise up and demand pay increases, Reserve Bank chief urges workers.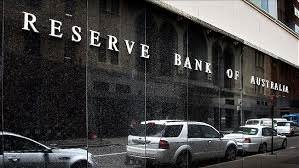 The Guardian reports that Philip Lowe says that the economy is being held back by low wage growth and that staff should have confidence to ask for higher pay. The governor of the Reserve Bank it is reported, has called on workers to start demanding large pay rises from their bosses.
In a remarkable statement for a central bank chief, Philip Lowe said Australia's economy was suffering a "crisis" in wage growth, and workers ought to realise the relatively low unemployment rate meant they could start asking for a larger share of the nation's economic pie. Lowe told a conference at the Australian National University on Monday the labour market was in better shape than some critics were suggesting they write.
"The crisis is really in real wage growth," he commented.

ICAC hears that Liberal party boss Brian Longhnane knew developer donations went through federal channels.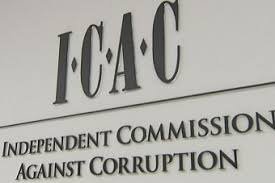 SMH reports that the federal Liberal Party is embroiled in a widening corruption inquiry after evidence was tendered suggesting the party's director, Brian Loughnane, knew federal channels were being used to subvert NSW laws banning political donations from property developers. It is reported that the Independent Commission Against Corruption resumed public hearings on Wednesday in Operation Spicer, its inquiry into Liberal Party fundraising. In an explosive two-hour opening address they write, counsel assisting the commission, Geoffrey Watson, SC, said there was evidence the federal party was willing to be used "as a means of washing and re-channelling donations made by prohibited donors" before the last state election. It is reported that the inquiry also heard that "serious irregularities" had been uncovered in the way the NSW Liberals funded their successful 2011 campaign for the state seats of Newcastle and Charlestown. The allegations prompted the sitting Liberal MPs Tim Owen and Andrew Cornwell, who was the Baird government's chief whip, to step aside from the party and join the cross bench they write.


I apologize but I will be going into hospital for a short while so there will be no Australian News Headlines for a while.
Brought to You By


Written By


Photocredits
Image 1 https://350colorado.org/say-no-to-corporate-power-grabs-reject-the-trans-pacific-partnership/
Image 2 https://online.kitco.com/sell/536/Buy-Back-Misc-Pure-Gold-Coin-995-536
Image 3 http://www.theage.com.au/victoria/invasion-day-melbourne-rally-draws-tens-of-thousands-of-protesters-20170126-gtz3ce.html
Image 4 http://www.abc.net.au/news/2015-09-21/man-killed-in-head-on-crash-in-central-tasmania/6791512
Image 5 http://www.news.com.au/finance/money/wealth/how-much-cash-have-you-got-in-your-wallet-right-now/news-story/68dd78c82b9f99d62add9f78b5d25db4
Image 6 http://www.caribpress.com/2017/03/27/new-travel-site-raises-money-for-charities/
Image 7 https://thenewdaily.com.au/news/state/nsw/2018/01/25/sydney-train-strike-ruled-fair-work-commission/
Image 8 http://www.abc.net.au/news/2015-10-08/liberal-party-director-brian-loughnane-to-stand-down/6836562
Image 9 http://www.stuartmcphee.com/category/blog/reserve-bank-of-australia/
Image 10 http://www.abc.net.au/news/2016-11-16/what-is-icac-and-why-is-everyone-talking-about-it/8029550