BREAKING: Canadian Publishers Charged With HATE SPEECH In Major PRECEDENT Setting Case!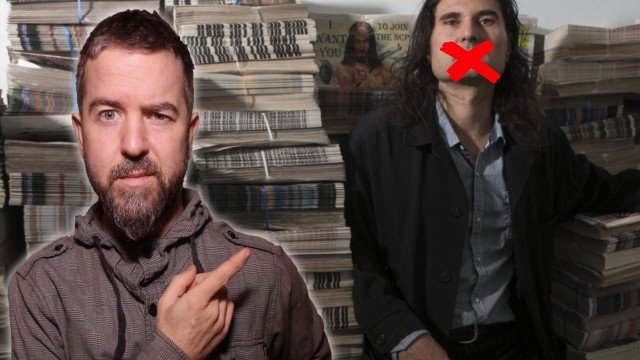 Two Canadian owners of a newspaper publication have been charged with two counts of willful promotion of hatred against an identifiable group
under section 319(2) of the criminal code which deals with so called "hate speech". Your Ward News is a community paper that is distributed to over 300,000 homes in the east end of Toronto and has an online readership of 1 million readers. On Thursday January 24th a judge found that the two defendants were guilty of hate speech specifically against Jews and Woman.
In this video
Dan Dicks of Press For Truth speaks with Lawrence McCurry a writer for Your Ward News about the verdict as well as the current state of free speech in Canada which just took a major nail in the coffin when it comes to officially killing what's left of our free speech.
Support independent media:
Patreon ➜ http://www.patreon.com/PressForTruth
Patreon Alternative ➜ https://pressfortruth.ca/donate
Paypal ➜ https://www.paypal.me/PressforTruth
Cryptocurrencies:
Bitcoin ➜ 13oNiHUNGn9vdfv7MT5kjwe7np9bwf5ccv
Ethereum ➜ 0xEce2AEf1F26373a00BDC7243d1201a98578CC67e
Bitcoin Cash ➜ 1MxgFpQdMujLYRTkSTw4PGDmL99s83PFKR
Dash ➜ XirLdVdyaW9rXvhKic78ruc2X39HjNhdTV
EOS ➜ 0x2BBB00605730feA136623CA366979705293DA659
Litecoin ➜ LVVaVCfNN25AuU1Ex2s4tX2Ze3iCig2kRo
ARK ➜ ALLDoYdZTSo2G79Rn9RizzAes2bLwK2VVx
Lisk ➜ 6851060122493388407L
Verge ➜ DGx3kPjZmiYpsZfEePjEpT6sStsNXS1vK2
Reddcoin ➜ RkMCsv5mtMpKaQZRuQFE5fzadse2G2DNfp
Nano ➜xrb_3rc4uthr5ahyxxzhu1riihcmudiefr4qxzpoq9tq3brbaqpxe6wn8twzb3pq
Cardano ➜ DdzFFzCqrhsrGjJqD8F8NuPvhevcDkonwv3UfGwWxveZ5QQZ9ujtjmXpGxhrSXFa3AsxK94qdi8w2pq289FLqhgQVDyuUN3zxwd4g5M9
QR Codes for all the above cryptos ➜ https://pressfortruth.ca/top-stories/donate-cryptocurrencies/