Canadian national flag hoisting in Saskatoon of Canada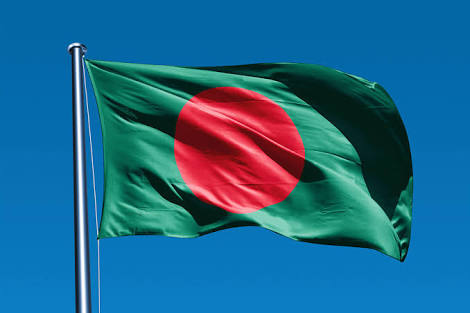 Independence Day was celebrated on March 26, at the Saskatoon City Council premises on Monday, under the initiative of the Saskatchewan Bangladeshi Students Association at the University of Saskatchewan. The national flag of Bangladesh's first flown in the City Hall premises on the occasion of 47th anniversary of Bangladesh's independence in Saskatoon, Saskatoon province of Saskatchewan, Canada.
Despite the challenge for entrepreneurs to succeed in any event on weekends, the Saskatchewan University students have proved that Bengalis have never been left behind to honor the country and freedom fighters.
The ceremony starts at 2pm. At the beginning of the ceremony, Sasakchuan University's teacher Arif Waheed Khan and Chanchal Roy spoke. Speakers discuss the significance of Independence Day and its impact on our lives. Focus on how to celebrate Independence Day more beautifully in future.
Saigat ibn Mahmud, president of the Bangladesh Students' Association at the University of Saskatchewan, raised the national flag of Bangladesh to Saskatoon City Council. Then the songs of the country were played together.
President of Bangladeshi Students' Association at the University of Saskatchewan, Saogat Ibn Mahmud, thanked the organization for the freedom of the day, in the midst of the busyness, and ended the program.