Merkel in Washington meeting with Trump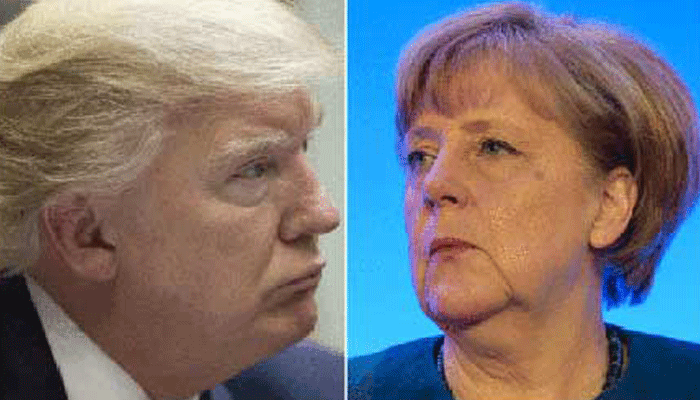 German Chancellor Angela Merkel has gone to the United States to visit US President Donald Trump Merkel will meet with Trump on Friday hoping to end Iran's nuclear deal and stop trade warfare as the last European representative on Friday.
Merkel's meeting with Trump is seen with considerable importance after two days of the costly, stylish and warm tour of the French President Emanuel Macro in the United States. However, in March last year, Merkel's offer of shaking hands turned out to be an embarrassing situation in the White House.
Although Merkel and Macro's visits to the United States are the same. Basically, the aim of the two European leaders to keep the trump back from trade warfare and to refrain from returning to Iran's nuclear deal.
In the end, after the end of March, Stalele announced 25 percent and Alpine 10 percent of the tax imposed by the United States. In this case, due to the importation of US allegations, US national security is being damaged. Trump, however, announced a temporary concession in the request of US allies including the European Union. However, the deadline is scheduled to end on May 1.
On the other hand, according to the terms of the 2015 agreement between World Power and Iran, known as 'JCPOA', Iran will be able to revive its nuclear program again after 2025. But recently Trump wants to get out of the deal by accusing the 'grave error'.