The PIA wants to save the national animal of Pakistan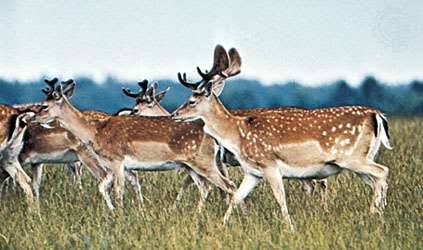 Born in Kolkata, however, Pakistan National Airlines 'PIA' has progressed through many changes. The government has decided to sell the company due to continued losses. Pakistan International Airlines PIA changed its position in the meantime.
It is known that the logo of the organization on Saturday has changed. Marhora is the name of the most endangered mountain animals on the back of the plane. The Bengali name of Marakhor is the Sapshangi Banachal. That is the horn of this animal, like a snake.
The Pakistan International Airlines authorities say the use of the logo of these pictures of fatal and endangered people will be spread over the world by Marhora. Along with this the airline will change the look. It is also useful for competition with other international airlines. Earlier PIA changed the design.
These mountain goats of endangered species are made up of the two Persian words 'Mar' and 'Khor', the term "Marakho" in Pakistan's national animal. In Persian, 'mar' means 'snake' and 'Khor' means 'spoiler'. This means that animals can eat snakes. The wild goat can kill the snake. So its name is Marakhor. According to some experts, they have a snake-like horn. So its name is Marakhor.
This marquerer is found in Afghanistan, North Pakistan, South Tajikistan, South Uzbekistan and Jammu and Kashmir. Experts have said that at present, the number of survivors in the current level is about 2,000. For this reason, the government of Pakistan gave the title of national animal to these endangered animals.
The Pakistani newspaper Dawn says this change is quite surprising. The country's national aircrafts have taken the initiative to rejuvenate themselves. 'PIA spokesman Masood Tajwar said this change was necessary to benefit the company by cutting down on recession