COVID-19: World Health Organization information on WhatsApp
There are numerous rumors and misleading information about the pandemic coronavirus spread across the world. The World Health Organization is providing detailed information on coronavirus in WhatsApp to prevent these. Any WhatsApp user can avail this service. As a result, the World Health Organization will be able to access information directly from WhatsApp users through a messaging service.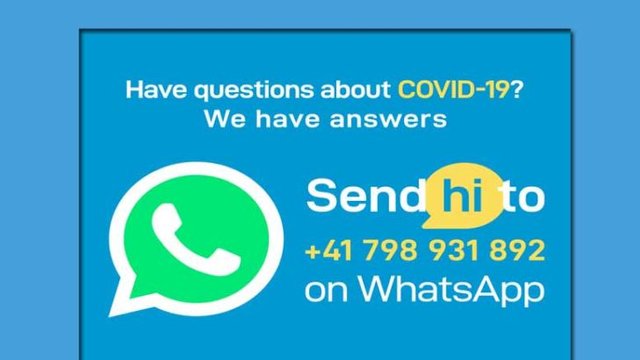 This number +41797818791 given to them will be saved on WhatsApp by simply typing 'Hi' and sending the number of the victim, telling you what to do to protect yourself.
Even answering various questions, verification of information, travel advice and reliable news media will have to send and send the assigned number next to each subject. They will tell you the details in a few seconds.