The truth about the Build-A-Bear Pay Your Age day
When the Build-A-Bear Workshop announced that for one day only every child could PAY THEIR AGE and take home a new cuddly friend, I was so excited. I have a 1 year old and a 2 year old, so for only $3 (plus tax) we could have a fun experience and both my babies could make their own teddy bear (which usually would cost me around $35-80 depending on the ones they chose) SOLD!
I expected a lot of people would want to participate in this amazing offer, however it seemed Build-A-Bear wasn't quite prepared for all the excited children. Lines got hours long, stuffing ran out and malls across America said the number of customers was dangerous.
Build-A-Bear closed it's doors and instead gave out a coupon for $15 off a bear of your choice (with some limitations) to be used over the next 6ish weeks. Predictably people complained about how unfair it was, how disappointed they were, how Build-A-Bear let them down.
I am definitely not one of those people!
I think in some ways this was
way way better.
Here's why:
The amazing thing about this coupon is that everyone in the loyalty club could access it, even those at work who wouldn't have been able to make that selected day. It is so much more inclusive

People can now go and use their coupon on any day, so lines are going to be much shorter. Waiting in lines with small children sucks so this is great news. It also means the experience for the children will be magical and not marred by waiting around for hours

Children are still getting to take home a bear. Bears start at $14 so you could make choices to make it very low cost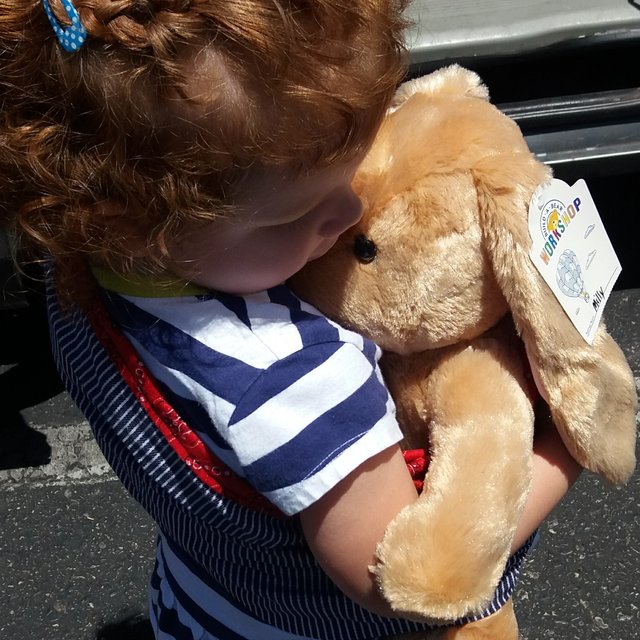 We went to spend our coupons yesterday and I genuinely had a lovely time.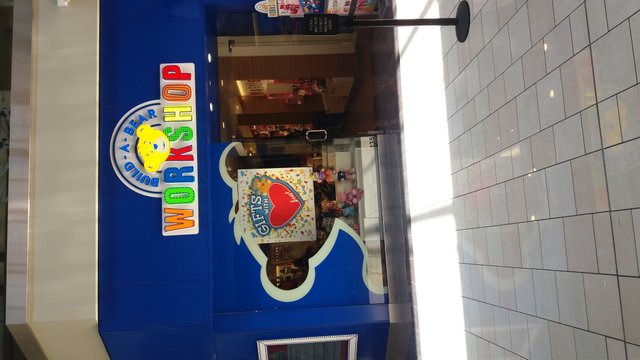 If you have never been to the Build-A-Bear Workshop let me give you a whistlestop tour of the process.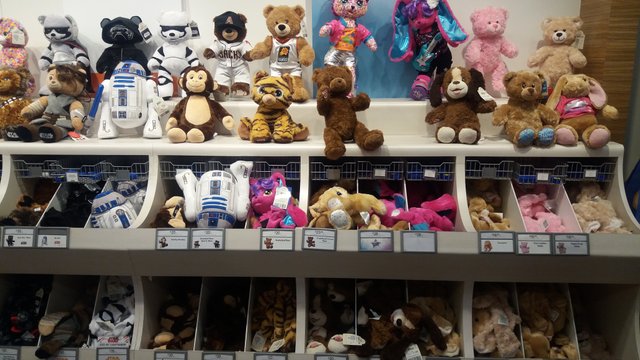 First you choose a bear. They have a variety of traditional bears and animals and then promotional characters. M chose a Bunny and O chose a Tiger.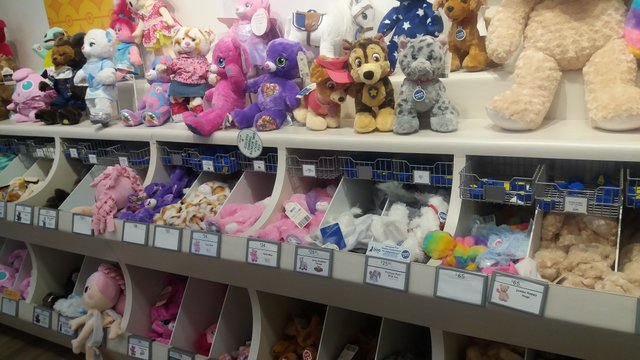 Currently they have characters from Paw Patrol, My Little Pony, Star Wars and Pokemon.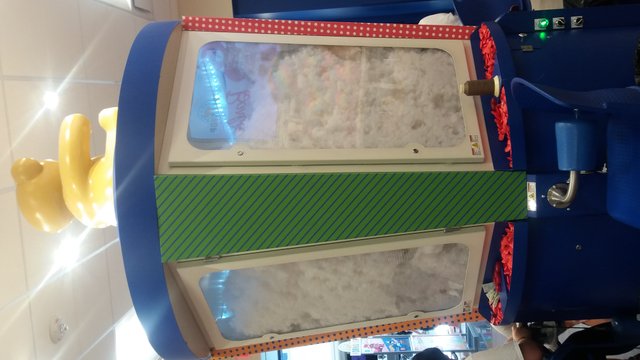 Then the employee helps the child stuff their bear using a special machine. It has a foot pedal like a sewing machine that the child presses to shoot the stuffing inside their toy!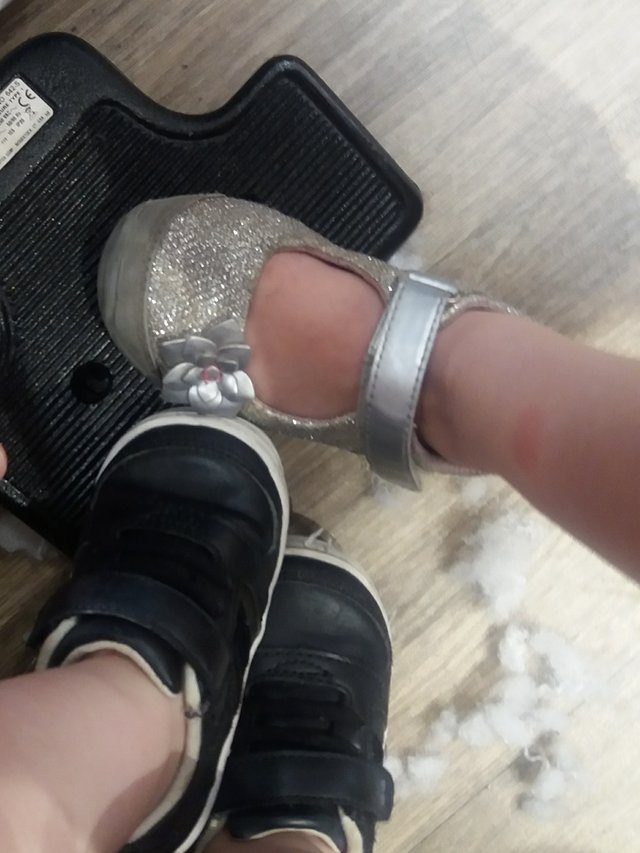 Then you choose a heart, rub it on your cheeks and the bears cheeks so the bear is always happy, make a wish and put it inside the bear. The employee then stitches your bear up. At this stage you can also add a voice recording, sound effect, heartbeat or scent.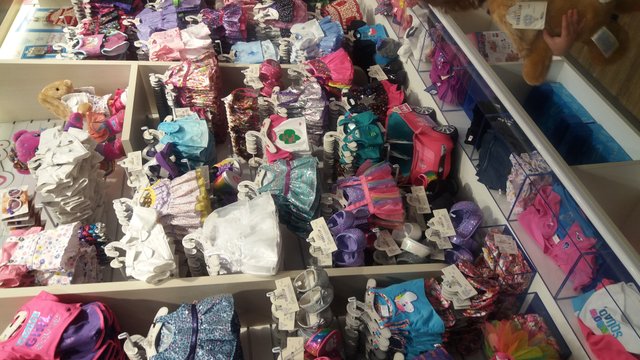 If you want to dress or accessorize your bear they have a wide selection of items. I told M that we weren't choosing clothes today and that I was going to make some special clothes for her bunny which she was excited about.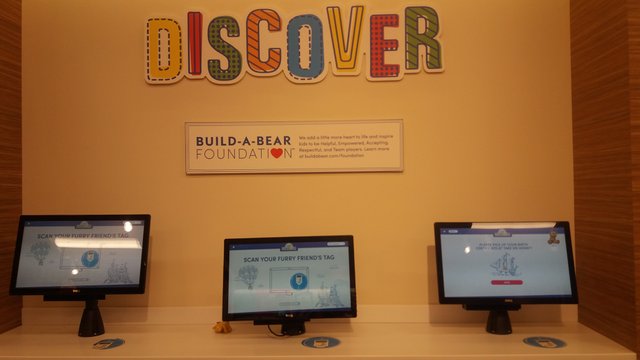 Next you get to name your new best friend and print their birth certificate. We came home with Elsa Bunny and Grrr the Tiger.
-There is a place for photos and then you pay. M's bunny was $16.50 and O's Tiger was $22, so after the two $15 vouchers I paid $8.50 plus tax. This was a little more than if we had got the promotion on the day, but this was a much more relaxed experience with way less waiting. Also if your kids were 4/5 years this is the same amount you would have paid.
I was happy and more importantly the kids had a blast
Every employee we encountered was friendly and tried their best to make it a magical experience for the kids. It was steadily busy but they didn't rush the children at all. They showed great patience and took time to explain each stage and let M help make her bear. I was really touched.
I'm sure Build-A-Bear have received a lot of negative feedback recently, I have certainly read a lot online, so I took 5 minutes yesterday to email the Build-A-Bear Workshop to tell them about our wonderful experience and to thank them for their generousity.
If you haven't been to spend your voucher yet, go!