OmG Over 4 Billion People Reportedly Used The Internet In 2017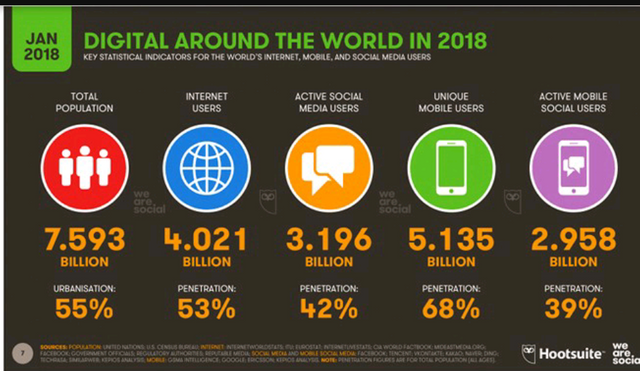 According to a report published by We Are Social and Hootsuite, more than four billion people from around the world used the internet in 2017. Called 'Digital in 2018', the report analyzed social media usage and digital trends from 239 countries and regions around the world.
The report also states that, social media usage increased 13 percent last year, reaching 3.196 billion users globally, with mobile social media usage going up by 14 percent.
The report also reveals that more than "two-thirds of the world's 7.6 billion inhabitants now have a mobile phone", with over 200 million people getting their first mobile devices in 2017. Apparently, more than half of all handsets in use today are 'smart' devices.
Last, but definitely not the least, the report also predicts that people will spend "a combined total of 1 billion years online in 2018, of which 325 million years will be spent on social media".
Source-Beebom