It's Official - Bid Bots Are Dead.
I did the research so you don't have to waste your STEEM. I've recently been posting like a madman on this blockchain, largely in an effort to figure out what is going to happen to the massive amount of STEEM delegated to the bidbot accounts. I mentioned this in a post titled "HF21: Heaven or Hell?" about a month ago. What I've found out, love it or hate it, is that
Bidbots are on their death bed.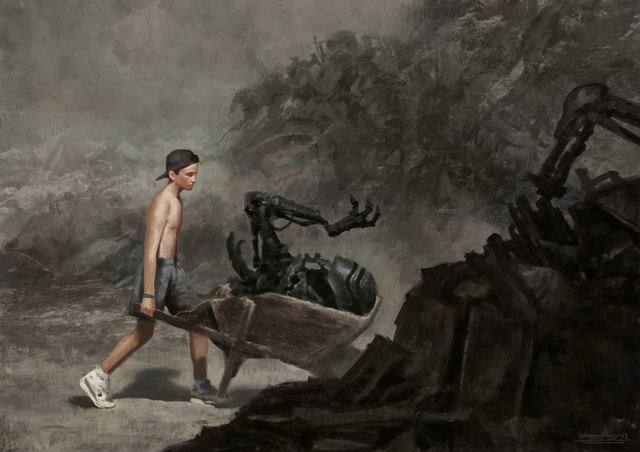 Let's take a look at a table posted in that post from a month ago. Here we have a list of the top 5 bidbots and their total STEEM POWER, including delegations, one month ago.
@therising - 3,296,516.652 STEEM POWER
@smartsteem - 3,011,321.463 STEEM POWER
@appreciator - 1,699,378.639 STEEM POWER
@rocky1 - 1,544,063.228 STEEM POWER
@buildawhale - 1,360,661.697 STEEM POWER
Total: 10,911,941.679 STEEM.
Let's compare that to today's totals:
@therising - 2,308,483.369 STEEM POWER (Down 30%)
@smartsteem - 1,189,342.458 STEEM POWER (Down 60.5%)
@appreciator - 1,975,147.847 STEEM POWER (Up 16.2%)
@rocky1 - 1,598,573.427 STEEM POWER (Up 3.5%)
@buildawhale - 1,358,877.951 STEEM POWER (Down 0.1%)
Total: 8,430,425.052 STEEM (Down 22.7%)
Clearly, the exodus I feared a month ago has begun. Only 8.4 million STEEM left to go... on just these 5 bidbots. That's the scary thought. This STEEM is gonna have to go somewhere and its most likely destination is... let's be honest now... Bitcoin. How is it that I am so sure that bidbots will continue to bleed. Well, that's where my savvy data analysis skills come into play!
Experiment 1: Load up a post with huge bids on bidbots.
Last Friday, I used a post titled "STEEM: FOMO Buy the Pump 🤦🏻‍♂️" as a litmus test for how the community would react to lots of bidbots being layered on to basically a shitpost. But this platform loves meta shit, so I made it be about STEEM, and also about the lovable Lil Bubble, who by the way just put out an Avril Lavigne crypto parody, "Liquidated," and the video is excellent. Fuck it. Go watch it. I'm not putting any bid bots on this post. Check it out. I'll wait.
So I went to good old steembottracker (Sorry @yabapmatt, but R.I.P.) and dialed up some old friends like dis.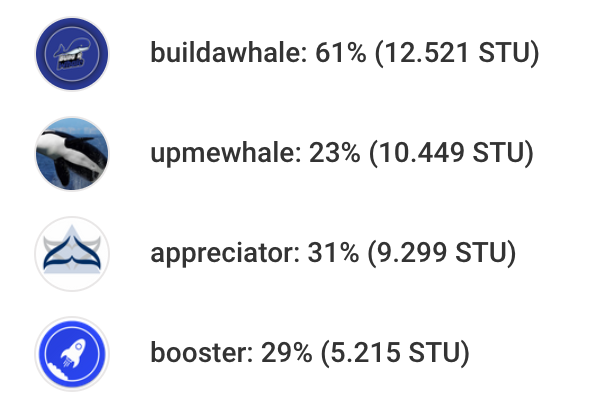 That drew some critics. The post started getting some commentary and then somebody mentioned @ocdb. I still don't know how this account works, but it apparently carries some clout, because the very mention of the account in the comments drew this whale of a downvote, which then pulled all the whales out of the woodwork to downvote the post, too. Take a look: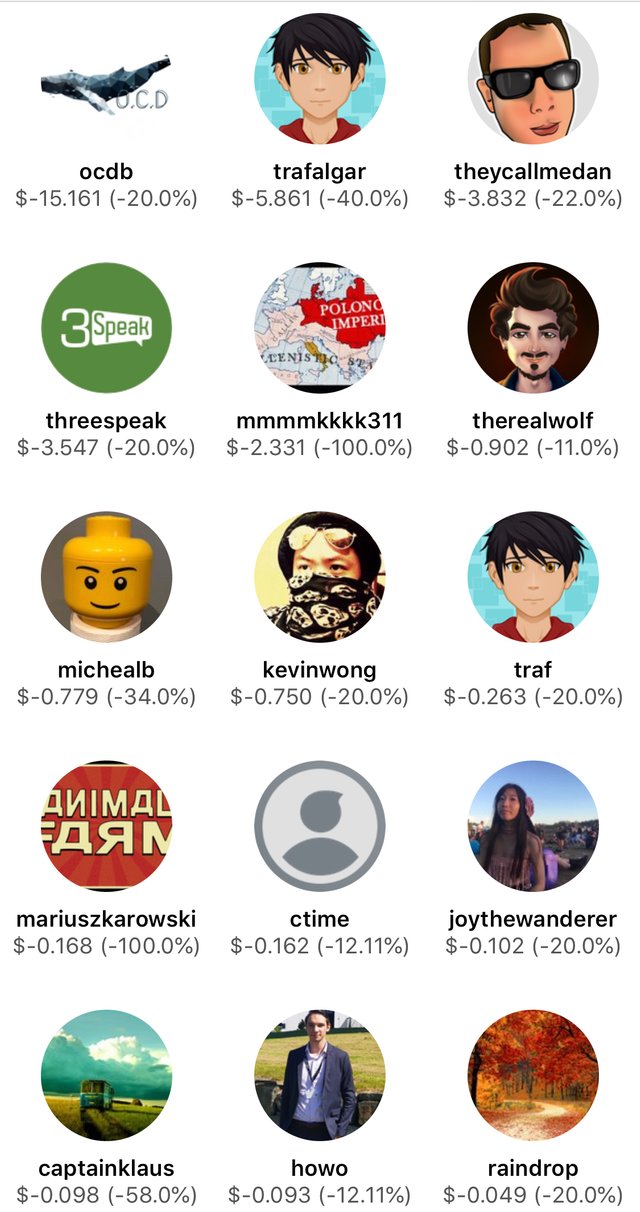 That @ocdb account is loaded. Just a 20% downvote is like 110+ STEEM. Don't piss that fucker off. Jeez. I understand people don't like bidbots and all. Lord knows I don't want to read @chbartist any more than you do. But without bidbots, this platform is just for whales (unless we figure out some kind of sweet curation scheme). Without bidbots, there is gonna be one mother of a LIQUIDATION at some point in the near future.
So here's the result of my little experiment. Don't buy bidbots. Got it? Sweet. You'll thank me later. Now please go upvote this post so I can get some of my research STEEM back from the whaleeos. 😝
Experiment 2: Promote with Smartsteem
This little site I'm sure has made @therealwolf a mint. Sorry to report, though, that unless he changes the business model there, nobody is gonna use that thing any more either. I just performed the following test with my post titled, "Bitcoin Today, Bitcoin Tomorrow". I paid 55 STEEM and my post's payout increased from 10 STEEM to 102 STEEM, for a net positive of 92 STEEM, only half of which really will go into my wallet, assuming there will not be substantial downvotes, which I'm sure there will be. Even without the inevitable downvotes, spending 55 STEEM to get 46 STEEM back doesn't seem like such a great bargain. If you're trying to promote your posts and don't expect to make any profit off the promotion itself, then fine. But that is a very stark contrast to pre-HF21 STEEM. But hey that's #newsteem! I'm just here sharing my research. I'm sure there'll be new ninja ways to mine STEEM that bubble up to the surface. They may even already be here.
What Made Me Want to Lose Precious STEEM Doing These Experiments?
Well, first of all, I didn't know I would actually be losing any STEEM, though certainly I thought that might be a possibility. Second of all, as I said in this post I've been buying STEEM periodically. So definitely gotta do my DD!
Third, I have since its inception delegated most of my STEEM to the bidbot @therising, so you may think if you hate bidbots, that I am part of the problem. But I had noticed something about the returns I had been getting since HF21. I was keeping tabs for a while. Take a look: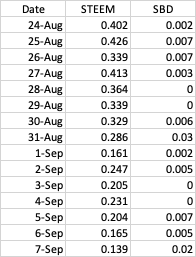 These numbers are based off a delegation of 1,000 STEEM POWER. I just received my payout for today and it is now down to a measly 0.081 STEEM. That's just not worth it any more. So, sorry buds @therising, I will be undelegating that stake as soon as I publish this post. More DEC is always welcome.
So What Do We Do While We Wait for The Great Bidbot Crash?
Don't get me wrong. I'm not unstaking any of my STEEM POWER. It's too much fun challenging myself to contribute some kind of writing here every day, which in turn, believe it or not, makes me better at writing all the stuff that I have to write every day at my day job. I'll just be monitoring those huge bidbot accounts to see what their plans are about the inevitable loss of all that STEEM POWER. And I'll probably enmesh myself more deeply in the few tribes that I really like. In short, I'll just keep stackin' STEEM and LEO and the other cool projects being built here (NOT just bidbots anymore, thank goodness!). After all, that's the STEEM lifestyle.
But probably fiat buys won't make any sense to me until I see some more unwinding of these massive bidbot positions.
What do you guys think? To me, this is one of the most important issues facing the STEEM community right now. And I'm curious to see what's up.
P.S. The badass painting at the top of this post is by Bastien Jez.