Auckland Steemit Meetup - 14th August 2018
Hello Kiwi Steemians!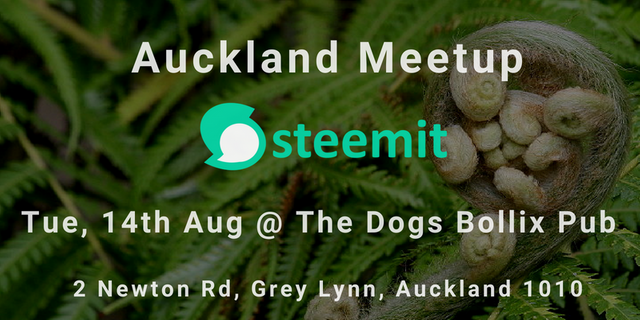 Let's get real!
If you are in Auckland or near Auckland (NZ) come and say hello at the Meetup!
We are meeting up at 6PM , Tuesday, 14th August at the Dogs Bollix pub!
There is a Bitcoin ATM there and the bar accepts BTC as payment so it's an ideal location!
All sorts of mysterious token lovers and coinholics can be seen loitering around there, so it's a great place to come and mingle if you've got the altcoin fever.
Let's share some beers and talk about how Kiwis can take over Steemit :P
Go Team NZ!