30 Facts about NextColony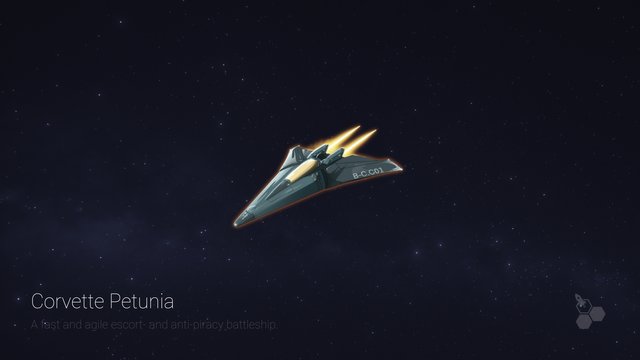 Here are some highlights and facts about NextColony that we summarized for you short and crisp. It's really amazing what's already happened here.
Okay, let's go...
There are now over 1500 settlers active every day on NextColony.io, and a total of 3430 users have registered so far.

On SteemApps.com we are currently ranked 4/5 and we're especially proud of that. Thanks to @therealwolf for this helpful tool.

Since the introduction of the Battle module, 1808 battles have been fought. The largest damage has been caused by @rivalzzz. Most ships are owned by @chrisroberts.

On the official Discord server are now 518 settlers and raiders, and many of them are very active and participate in further development.

Some settlers have already earned STEEM by selling battleships, transporters, and planets, and there is a lot of trading going on the Discord server.

More than 766 planets (in 71000 explorations) of all types were explored so far. A legendary planet has not been found so far. Who will find the first legendary planet?

Based on our API, @rafalski has developed a helpful tool called NextColony Statistics which we use almost daily.

With SpyColony @scriptioner has built a fantastic addition to NextColony and is constantly developing it further. The map is great and we use it regularly.

We have already collected more than 144000 STEEM, and thus the reward pool currently amounts to more than 43000 STEEM.

With the hashtag #nextcolony you can already find hundreds of posts and new posts are created daily. It's almost impossible to read everything.

You can find numerous video tutorials of NextColony on DTube and YouTube, and with the launch of the Battle module even more. For example the tutorial by @raycoms, and the tutorial by @lolboysgaming, are fantastic.

We vote with the @nextcolony account every day posts with the hashtag #nextcolony and we have already brought masses of STEEM among the settlers and raiders.

We have already awarded over 2425 STEEM within four bounties on the official Discord server. The fourth Bounty is currently running and is still active for 5 days.

We've supported some contests and cool projects with STEEM and items and will continue to do so.

50 users are new on this blockchain thanks to NextColony and the great onboarding tool @steem.ninja. We are very proud of this number and will keep a close eye on it.

We've sold the most expensive digital collectible on the Steem blockchain ever for 10005 STEEM.

@drumoperator is going to compose a soundtrack for NextColony and it's awesome. A first sample can be found here.

Robert (@bronkong) again surpassed himself in the new edition of the civil ships and the new battleships. We're completely speechless and big fans of his work. NextColony only becomes alive with his work.

We adjusted our stake in NextColony again a while ago. Now all five founders are equally involved. @holger80, @jarunik, @oliverschmid, @bronkong and @rondras each hold 20% of NextColony.

The whole @dachcolony movement and also what happens around the community/alliance account @uraniumfuture is totally crazy. We follow this intensively and read every post.

All owners of legendary planets and/or shares can be happy when we open the honey pot in the next months.

We will create the possibility for you to decide to destroy your unneeded planets. In return you will get stardust. What exactly stardust is, I will not reveal at this point of course.

The Intels of @jarunik are already cult and the stately collection can be seen in the meantime. The Intel collection can be found here.

Shortly before we released the Battle module, Discord server already had some announcements of strong alliances and settlers. We're sure it's going to be hot. It's not a question of if, it's a question of when.

NextColony is extremely well received in many language areas and this diversity impresses us very much. This is also one of our personal highlights.

The Google search is overflowing with NextColony. If you enter "nextcolony.io", "nextcolony", or "next colony" into the search slot, you will find hundreds of articles.

@buildteam created a community forum with TokenBB. There will probably also be a separate token. You can find the forum here.

According to SteemApps.com, NextColony were responsible for about 8.8% of all transactions on the Steem blockchain yesterday. Awesome.

@steelman has built a bot called NextPlanet, which we have integrated on the official Discord server in the channel #planets. This bot now reports the new explored planets.

The Twitter account of NextColony is beginning to grow. You can find the account here. If you're active on Twitter, you're welcome to drop by. We're also sharing content there that you can't find anywhere else.
---
We would like to thank every single one for being a part of this journey. We still have a lot to do. Thanks. You rock.
What is your personal NextColony highlight?
Resteem to the moon.
Stay tuned.
NextColony