Minds like Water #001= The Aristotle Challenge. How not to be Angry.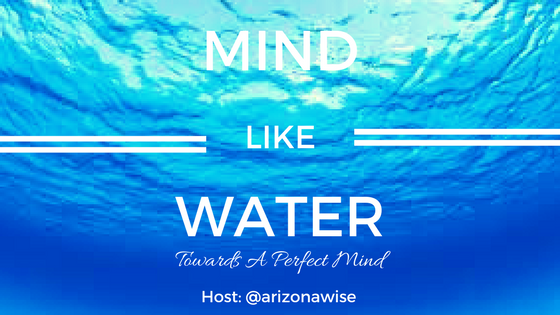 ---
Anyone can become angry- that is easy. But to be angry with the right person, to the right degree, at the right time, for the right purpose, and in the fight way- that is not easy
- Aristotle
Being angry is normal just like the great Aristotle pointed out, but to do so in a way that it will be adequate, and not over stretched or have it as a grudge in your heart, now that the challenge.
I bet you have had a situation where you knew that you over did it or when you went home feeling sad that you didn't react as much as you ought to, or showing your anger to the wrong person..displacement.
This is the hard part of anger, your ability to masseur it and to allocate to each situation the amount of anger needed.
Is it possible you may ask, i know, but according to Aristotle, thats way to go.
Most at time that we boost out to anger or some reactions and regret later is what we call neuronal hijack [psychology]. When your neurons are hijacked by your emotions on a situation, you hardly act consciously. Your blood rush to the hands to grab any assault weapon or you are tensed that you say many things you don't mean, because of hormones rushing , adrenaline and co.
Life is a comedy for those who think and tragedy for those you feel.
Horace Walpole.
Our I.Q has been over emphasized, and one must try develop his or her Emotional Intelligence[E.Q].
For understanding of our emotions can help us more to balance between Anger and Rage. For where the brain fails, the mind takes over.
So in conclusion, your anger should be measured and allocated to each situation as is deserves. Which is not easy.
There are many anger management therapies and techniques, but the one i find most efficient and simple is the delayed response therapy.
This technique teaches one to delay in response when provoked. When some you and you jump up or speak immediately, thats your neuron being hijacked by emotion and any reaction that time is not 100% you, thats why most end up with the word " I didn't know when I did it" That is because you were barely in control.
But when you get provoked, and you apply a delay technique say you count to ten before you respond, there is every tendency that your anger level must have reduced before you speak.
And if you still feel like the hurt was much and counting to ten wouldn't help, increase the number, just don't always respond at first light. Had i known is a bad statement.
A mind like water is a mind free of bias, seeks to understand, because water does not have enemy.
Thank you for reading and your comment below will be highly appreciated.