LIFE REGRETS
LIFE REGRETS!
Source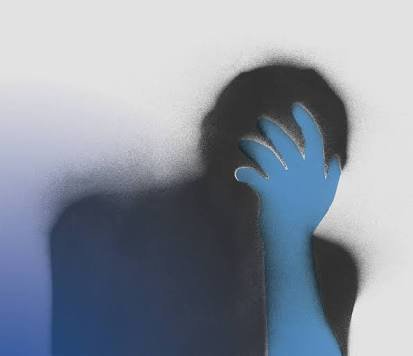 Am writing about some things you might regret you never did or you didn't do enough by the time you are very old.
NOT GOING ON PROPER VACATION
You have always dreamt about some favorite spots, sometimes you dream about it but you haven't been there yet. Nothing is as awesome as vacating at your favorite spots on earth. I haven't been to any of those spots I have dreamt of, but am really working hard to achieve at least 60% of that and I will be a happy girl. Venice in Italy, Cancun Mexico, the underwater in Florida, great safaris in Africa and many more. Maybe you just need to join a vacation club. Explore! Enjoy the gift of life.
NOT TAKING PICTURES OF MEMORABLE EVENTS
Some events happen in life and may just be once in a life time opportunity. Why did you forget to take pictures of them? Many of such events are gone forever. How many people have all their birthday pictures . Always have it in mind that many events in this world may not be repetitive, some happen by chance, always be prepared. I take so much pictures now that I back them up in the cloud. They are priceless.
DECLINING TO HELP WHEN YOU NEEDED TO
Some help may not be monetary, some people just needed your advice, some emotional support. Some people even ask for road directions from us and we ignore them. There might have been unpalatable experiences of people that have taken advantage of us, but some are very genuine. A word may just be what somebody needed to abort his suicidal plan. We all need help, one way or the other and at one time or the other. Some of you have wonderful write-ups never shared yet, may people might be in need of it. This movement came about from the ideas of the founders and many are benefitting now. You have amassed a lot of life lessons to help others.
NOT LEARNING AND PLAYING A MUSICAL INSTRUMENT YOU LIKED
Some of us are guilty of this. We hum to our favorite songs and sounds and that is the best we could do. I love listening to music with good Base, yet I can't play the base guitar! I can even play the hidden base guitar in your song, remix it in my head, even criticize the kind of base I heard in the instrumental, but I can't play it. As a good step to learning this, I bought a box guitar and very soon I will learn to play, maybe not as a pro, but I plan to fulfill my dream. For some others it could be the drums or keyboard, Piano or Saxophone.
NEVER TELLING THE PERSON YOU ADMIRE YOU LOVE HIM/HER
For the guys, it's always the fear of receiving a No or a dirty slap to the face (actually, any type of slap at that time will be dirty to the face). Many don't have the nerve to say it and live the rest of their lives in regret. Even for the married, 'I love you, honey', cannot be too much but many couples say it only once in a blue moon. Surely, you will regret this.
NOT LEANING NEW THINGS
Many people do not want to flow with new trends. For many, it took them many years to be in-tune with the social media, many also block their minds from the Crypto currency and Block-chain technology is a serious bore. How can the world move and you are stationary. We cannot also overemphazie the need to continue to propagate the Steemit movement to everybody in our countries. What are new things you haven't learnt? I get new insights from write-ups from Steemit, Coursera and also Ted-ex. Learning new things makes you forever young. There are lots of interesting things to know. For some however, it could be taking new courses, degrees or diplomas.
There are so many things we could think of, what this write-up tends to do is to stir up our minds, provoke some thoughts, to take a stock of what we might have been missing and the list is endless. You may prioritize because you may not have it all.
LEARNING ANOTHER LANGUAGE
French language has been a course introduced to us in our secondary school days and the mentality that we are speaking English while we are not an english born we left french in anger and continue with English language alone . i can tell u today its still a pain in my heart and so many peoples because french is the most speaking language in Africa . In my country Nigeria,except Ghana Republic most neighbourhood ccountries speaks French and its painful not to have learned it when i had a chance. Went to a neighbouring country and i felt so lonely n strange i had a chance i blew it
'''WRITING OF WILL'''
If one can see the earth after death this will bring lots of regrets in many decessed soul, whereby properties and other valuable of decesed is fight for and some kills themselves over what was acquired by another. It is very important writting wills and changing it everyyear if u wish to save your loved ones from some stress after you are no more.
I am currently working on my long list too, Lets live life to the fullest.