Creating Awareness: DTUBE
I was surprised many have not learnt or heard about dtube a steemit video uploading site (another version of youtube rising)
What DTUBE is all about?
DTube is another (application/site) just like youtube that allows you to upload and watch videos Moreover, it uses STEEM which enables earning rewards from your uploads.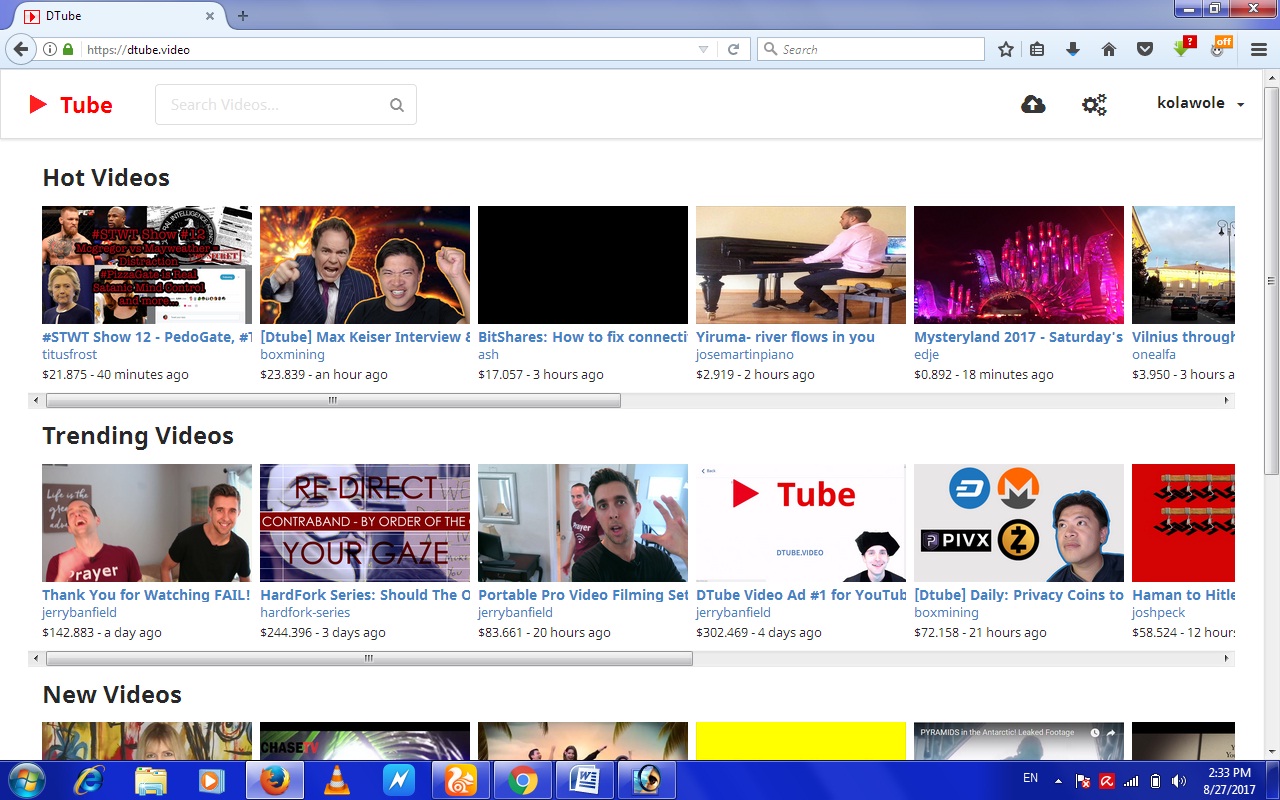 A DTUBE SITE
How DTube is been use
as long as you are a member of steemit you already have accept to become a dtube member, all what you need to login are these:

To get your private key, follow these steps
login to you steemit account
click wallet
click permission
then you will see your posting key and it front of it u will see "show private key" click on it, copy it and paste it in the box provided on dtube.
then you click "login".
you will be taking to the dtube page as a user.
To Upload a video on Dtube follow the steps
click at the top right hand corner

it will take you to the upload page


copy or drag you video ,
once you video is upload this will get a green mark like this

then you upload a thumbnail by snapping a pic out of the video and uploading it. Then the thumbnail part also receive a green arrow mark

then you insert the description and the tags

then you hit the submit button .
then wait for it to upload and you can also see it in you steemit blog post like this

I hope with this few details we can all use the https://dtube.video to our great satisfactory. you can also watch some great video about dtube usage by some of our steemian great author people like @jerrybanfield and co. or make a research on google.com to get more details.
If you have any question to ask you can gladly drop it in the comment box and dont forget to resteem so more can benefit from it.