SIDE TALK (2)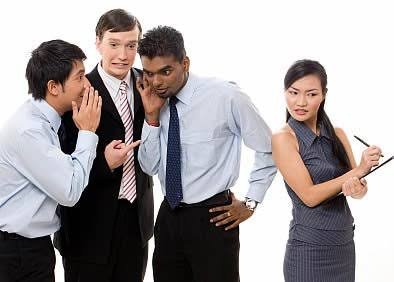 https://www.google.com.ng/search?q=gossip+talk&client=ms-android-tecno&prmd=ivn&source.
Welcome people to the second series of "SIDE TALK ". I hope the previous one was entertaining and educating. As expected, much article will be coming definitely.
Today I will be talking on the "MASCULINITY AND DIS-REGARD PERSPECTIVE OF THE MALE CHILD". I know most probably that people's view about the male child is all about strength, control, superiority , bravery and a lot of positivity. But with no absolute doubt it is the factual truth but not 100 percent certified. So that why we have side talk. It's a platform that discuss the unseen.
The boy ( male superior child) has a lot of disadvantages . When he was newly born there has been this tendency of him becoming a leader of the home, place of work, in the sport that he preferred and even in relationships. He is a born champion irrespective of the non- unseen battle . He is visionary. A husband, a provider and a bread winner. All this aspects are essential but with detain overlook, it is superfluous . When much is expected of someone , the person is bound to make mistakes. He is already in the battlefield when the world knew beforehand that he was a male- the father's legacy. But with due regards he is a male child so why the sudden fear. He is bound to excel no matter what so the world's assumed.
OK, let go deep into the content of essentiality and morality.when both are born ( I mean the boy and girl) . The mother places more attention on the female child. It is just as if the Bible verses were made for her. She is entitled to keep herself. Her body and the content of her virginity will determine the praises on her on her concession day. The male doesn't get this. He is a masculine being so what exactly does he needs such pity and values for. Hmm... I think you might be right but not 100 percent correct. The law of nature does not have preference... It is there for everyone.
Then on the contrary, in the aspect of relationship, when a lady gets to know that the boy she is about to date is a green boy(virgin) she becomes sad. She thinks already that he must be a dullard, novice and probably a stupid fellow. On a fact, ladies wants and like a guy who knows all most especially the other best side of the inner room. So when she meets a virgin boy, the guy becomes a mockery of all sort. The society is against any form of failure from the male blood.if he fails, the whole world falls with him. He is the father chip and old block.
Thanks for today but before I go, I will like to pay some respect to this page for it ever support and love.
REACHOUT and also an impending love to : WAFRICA, ARTZONE,STACH AND NAIJAPIDGIN ...I crave for your support...thanks.