Preparing for drugwars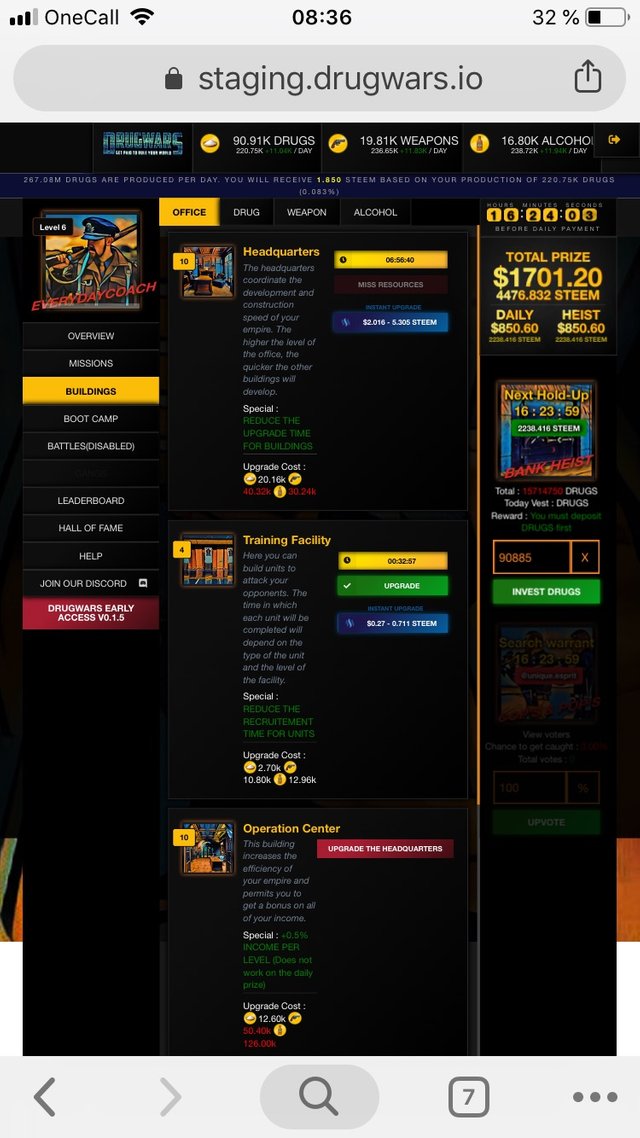 I started to play this game last week and have made it to TOP 50. Am I earning steem, yes I get payed everyday. But it will take some time before my balance is on the plus side. But what the heck. I think this game will sky rocket when the battle begins and it will soon reach a bigger market.
I see that many people are afraid that this is a ponzy. I can not say what it is or not. But after what I can see everything looks good.
I will continue to build my production and army. And earning steem everyday.
If you also what to start play, feel free to join using my link.
https://staging.drugwars.io/#!/ref/@everydaycoach
Posted using Partiko iOS