The Rare Coal Planet - Nextcolony Art Studio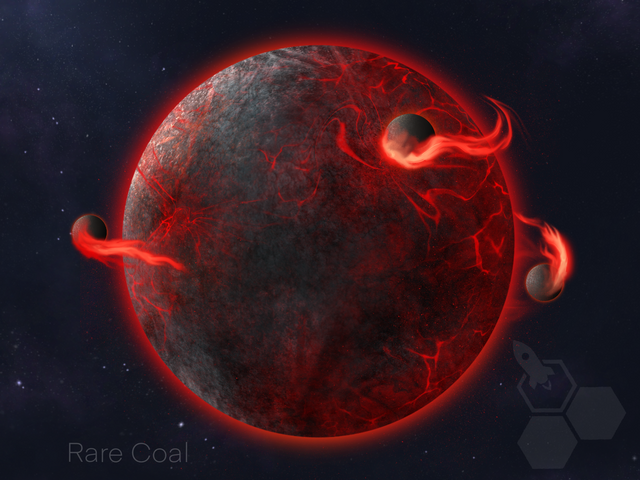 Welcome back to my NextColony Art Studio,
where I challenged myself to give you one new Planet every Day!

The countdown toward NextColonies big Update "the Yamato Module" is ticking.
---
Yamato starts on
November 15, 2019 20:00:00 UTC
---
In addition to my mandatory work for the Update, we want to give you more Planets to explore.
Publishing one new Planet every day will result in 2 whole Planet sets that you will get with the upcoming Update " The Yamato Module"
Each set contains 15 Planetes
There are 5 types of Planets
Coal
Ore
Copper
Uranium
Atmosphere
And 4 Rarities
Common
Uncommon
Rare
Legendarys
(I also work on 5 brand new Legendarys.)
---
Let's jump into today's Rare Coal Planet.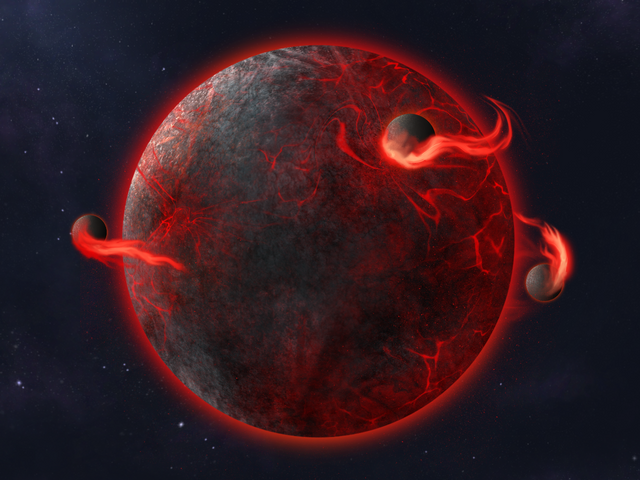 The Rare Coal Planet is even bigger than the common and the uncommon one. 3 Moons are orbiting it's surface closely, which cause extremely forces on the Planet core that turned it into Diamant.
The coal on this planet is high quality and burns very hot!
Only a high tech civilisation could manage to live on this Planet and mine it's rich coal supply.
In conclusion we have now 3 new Coal Planets: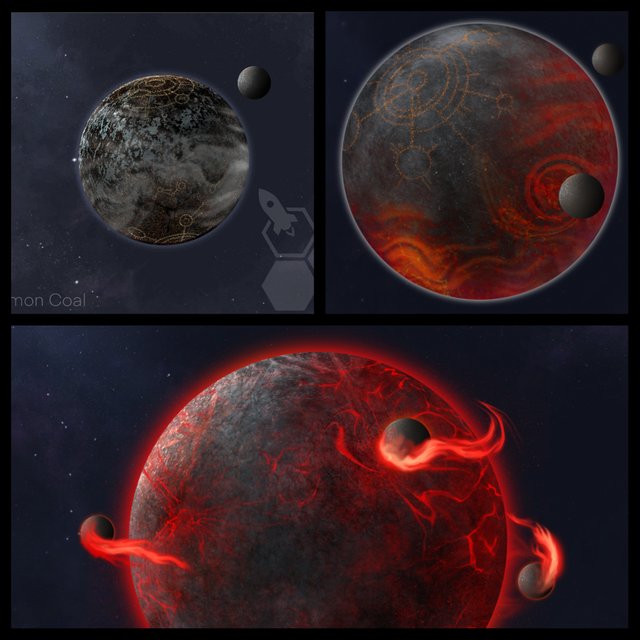 Stay tuned
See you in NextColony.io
Follow me for more original Illustrations
---
---
100 % Orginal works

100 % Effort and Passion !


NextColony

---

100 % Power up!

Kommentare gerne auch in deutsch!

---

Stay Creative!