MY ARTVENTURE: DRAWING OF BLACK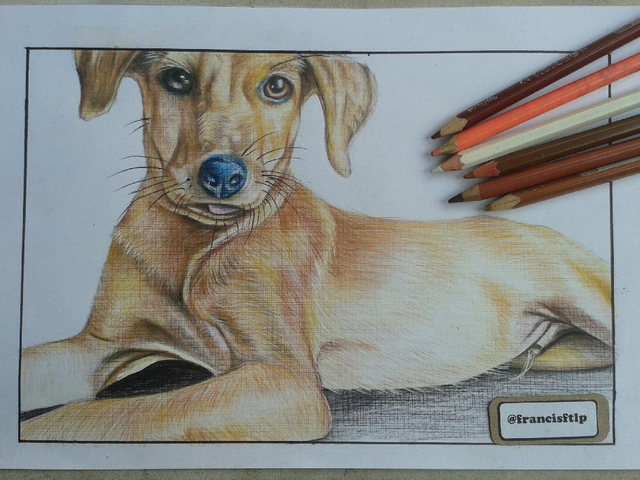 Hi dear friends.
Welcome to my blog. The drawing I present today is of my husband's pet, the image is when the dog was small, nowadays it is already huge, it has grown a lot, if it got up on two legs, I would fall very easily if he pushed me , hehehe also because I am short, just imagining it gives me chills. It is called black, they put that name because the father of the puppy was named like that, and they followed the custom of putting the same names hehehehe.
Drawing animals is a bit complicated, because you have to detail the hair with a lot of passivity, maybe many will do it very easily, but you have to spend some time, that's how it happened to me.

❢Technical Information:❢
Materials I used:
School Colored Pencils.: Faber Castell, Paper-Mate, Norma, Solita, and Prismacolor.
Graphite pencil scale 2H.
Sheet of white thread, dimensions 125 mm x 206 mm.
Fine brush N° 0
Cold paint white and brown color.
Total time to do the work:
Approximately 8 hours.
Photography:
For the photos I used a samsung galaxy s3 mini gt-i8190.
Other tools:
To see the image I'm painting, I use a tablet called Canaima.

Steps of drawing:
Step 1: The sketch.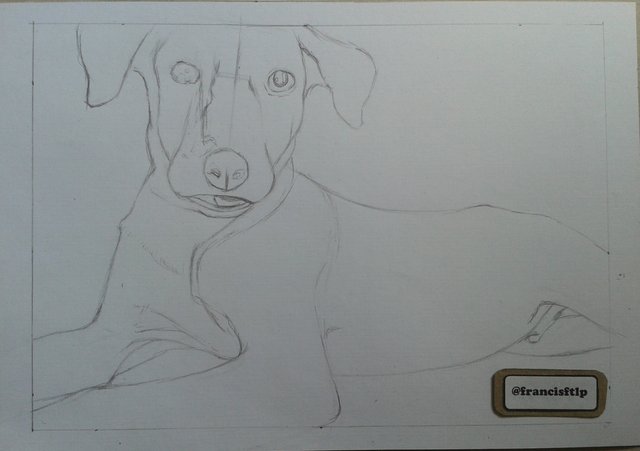 Step 2: I started to paint on the face, I used peach-like colors, brown, beige and yellow color tones.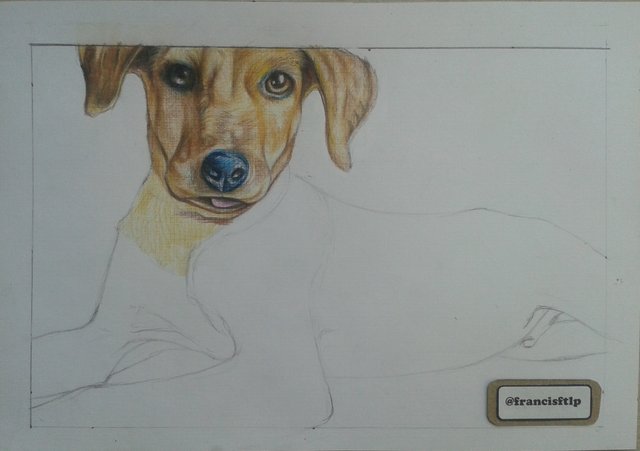 Step 3: I started painting the body, adding pink and mixed it with the colors that I mentioned in the previous step.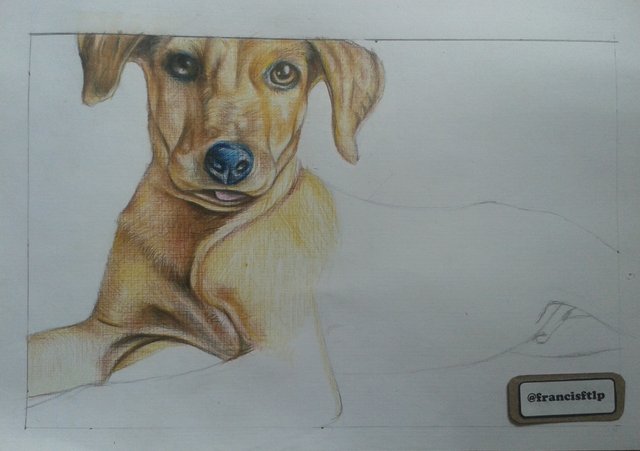 Step 4: Finally, I mixed cold white paint with brown, using a fine brush, added some loose hair, and then added hair with cold white paint.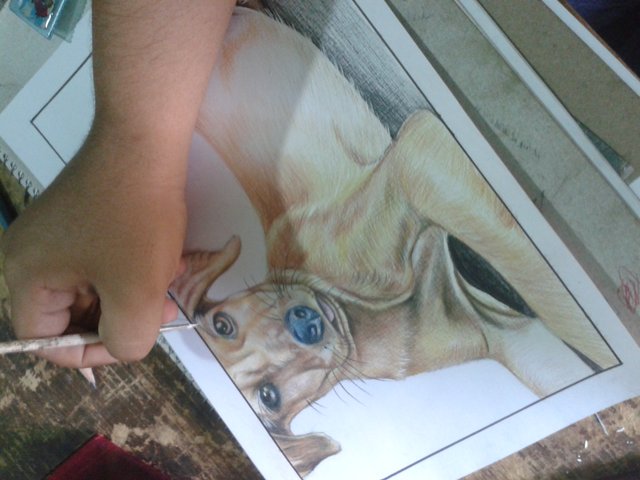 Final drawing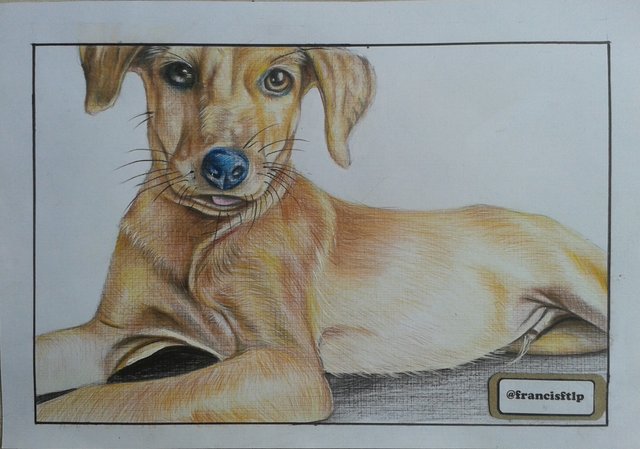 Here you can see the comparison of the drawing with the original image.
And End

I hope you enjoyed it!
I say goodbye, dear friends, I want to thank you for all your support and for being here. A kiss and a big hug for everyone. Blessings
Until next time!
"To be happy, we have to start loving ourselves and our work!"
✌