DIGITAL DRAWING OF A WOMAN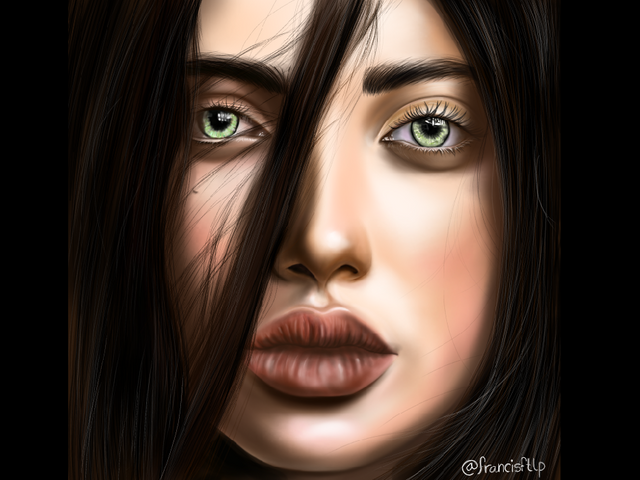 Hi everyone!
Today I show you the digital drawing number 7 that I have done so far. Unlike previous digital drawings that have been fantasy themes, this time I present a common woman. I decided to do something different to continue practicing and improve this technique.
I am a newbie still in this kind of drawings. Here I apply the knowledge I have about drawing with colored pencils, that is what has helped me, however I know that there are many ways to improve and manage to create characters without difficulty, I know that I still have a lot to learn, so I will constantly practice .
I will not give up!

Technical information
I use the IbisPaint X application. I work with a Canaima brand tablet, model TR10RS1.
Total hours:
About 11 hours.
Dimensions:
739x720 pixels.

Digital Drawing Process
Step 1: Sketch.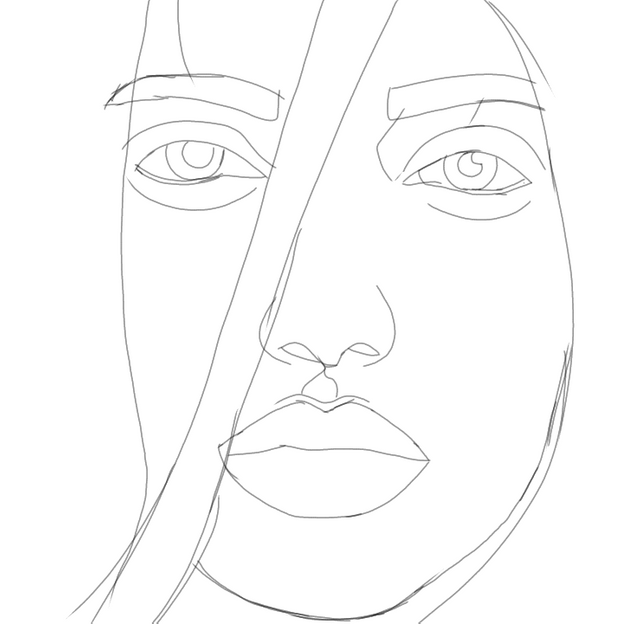 ---
Step 2: Base colors.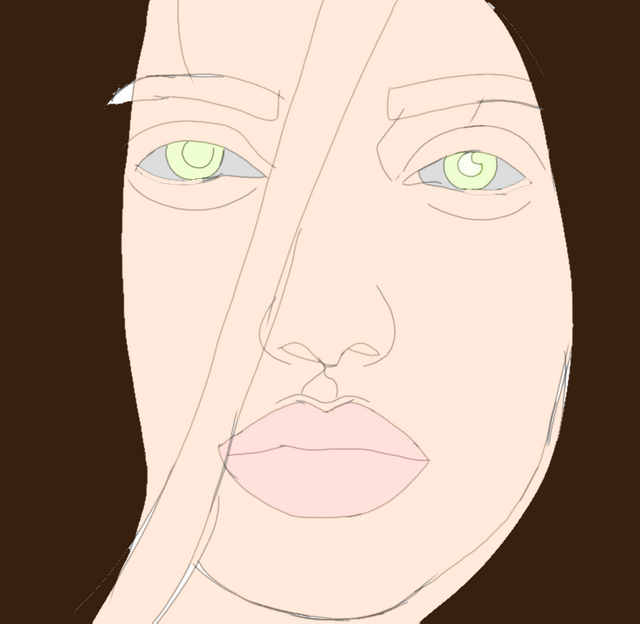 ---
Step 3: I added shading and skin color tones.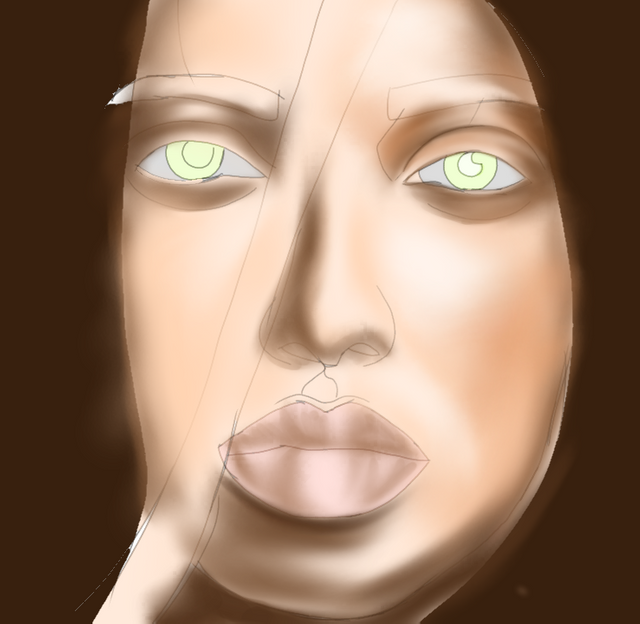 ---
Step 4: I started detailing by the left eye and nose.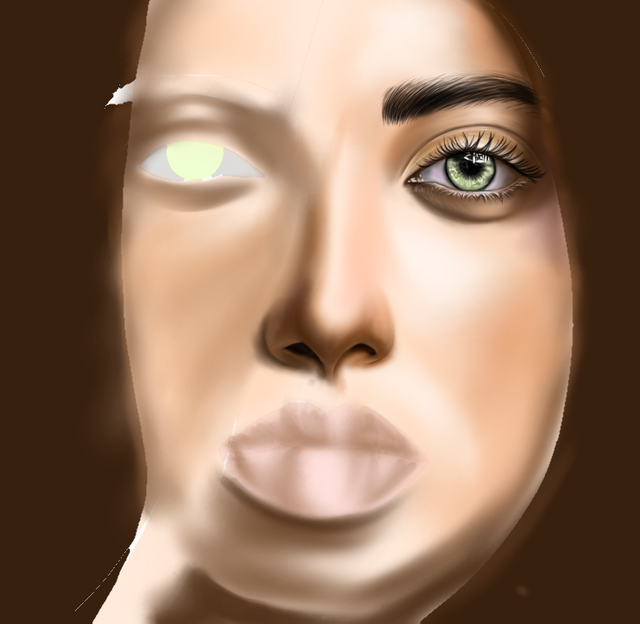 ---
Step 5: I painted the lips with details.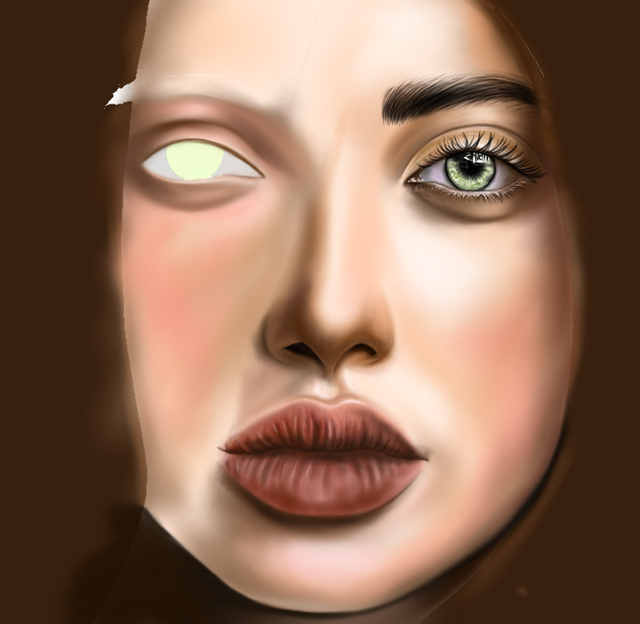 ---
Step 6: I painted the right eye of the portrait and finished giving missing shading details.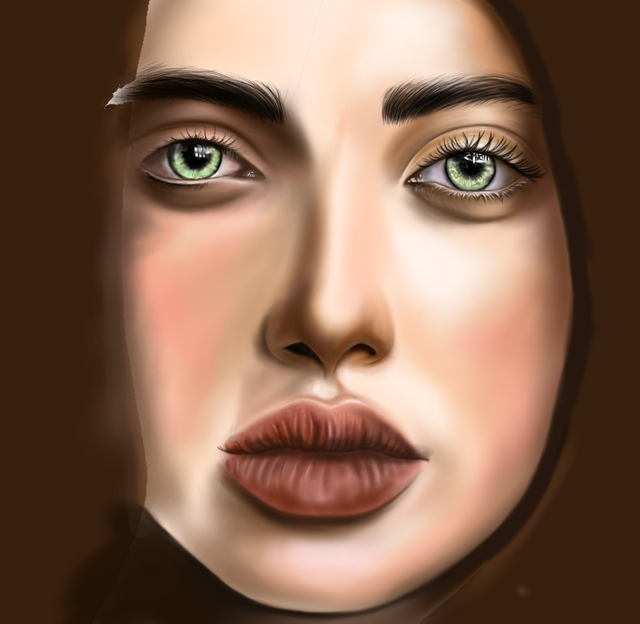 ---
Step 7: Finally, I painted the hair. I did this as follows:
I painted with base colors, for this; I added colors like black, and brown tones.
I added strands of loose hair on the face of the portrait. Tufts of black, brown hair, tufts of dark and light hair that were made with the blur tool.
And as a final stage, I added gray and white hair strands, which are the ones that have light.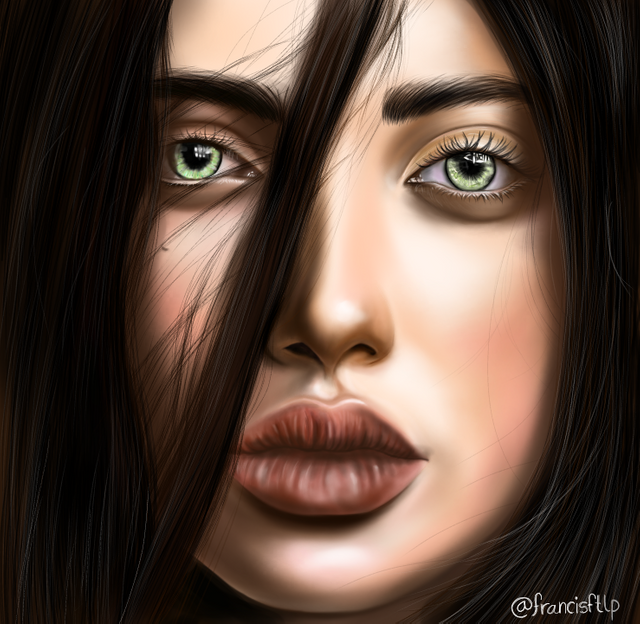 ---
Here I show the total layers that I used: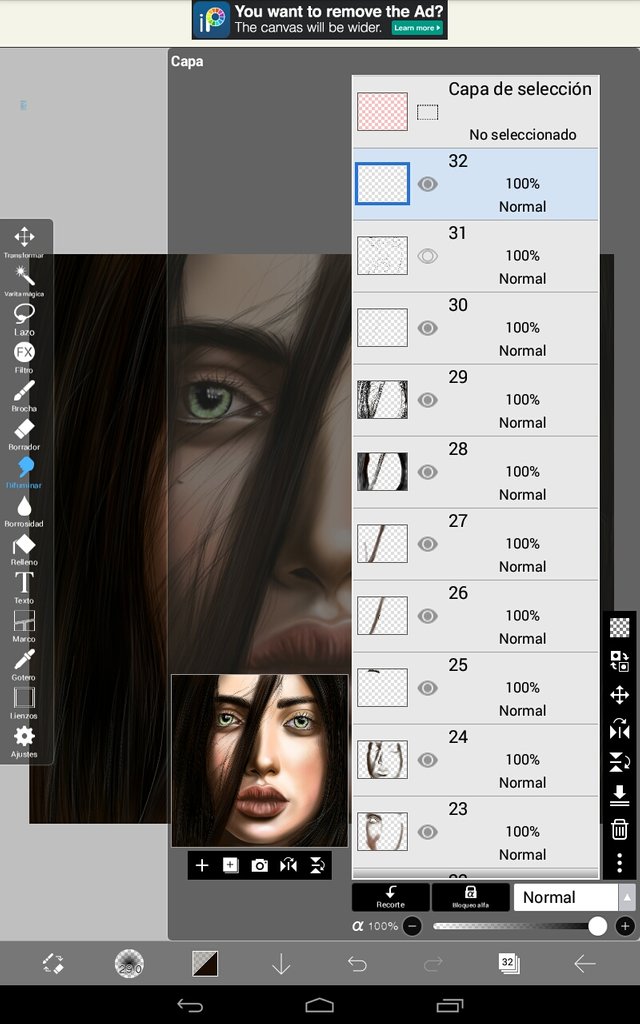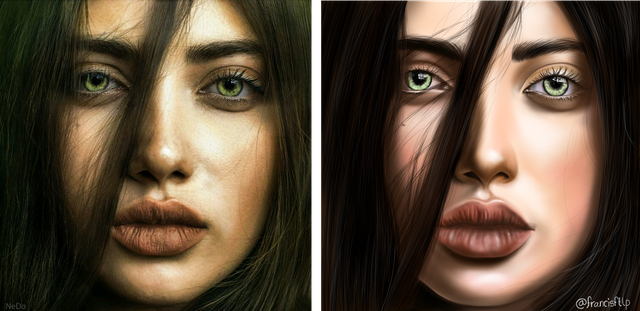 Please, if there is anything I need to improve, I would appreciate it if you told me, I am learning and always constructive criticism helps to improve the work. I appreciate that you have read my publication, I hope you enjoyed this beautiful drawing.
"To be happy, we have to start loving ourselves and our work!"
Until next time!
✌