MY ARTVENTURE: DRAWING OF ANNE HATHAWAY
Hello dear friends.
Welcome back to my blog. This is my publication approximately number 86, and I must comment that I feel very happy to be in this blockchain and share with you all my work. I feel very lucky because I have met many very nice people and I have learned many things here.
Since I met Steemit, it has motivated me much more to draw, I have created things that I never imagined I could do, I have taken that leap that I was always afraid to take, to make myself known as artist. I have been involved in the wonderful world of digital drawing and countless other things that if I describe it I would never finish this post hehehehe, but what is of great importance is to say that I feel really very happy and I owe you that They are the ones who support me and They are attentive to my work.
Thank you, thank you very much!
Anyway, today I present the portrait I made of the beautiful actress Anne Hathaway, who with her pleasant personality does an extraordinary job, and more than that, it makes her transmit all her energy to everyone the spectators. and followers.
You are amazing Anne Hathaway!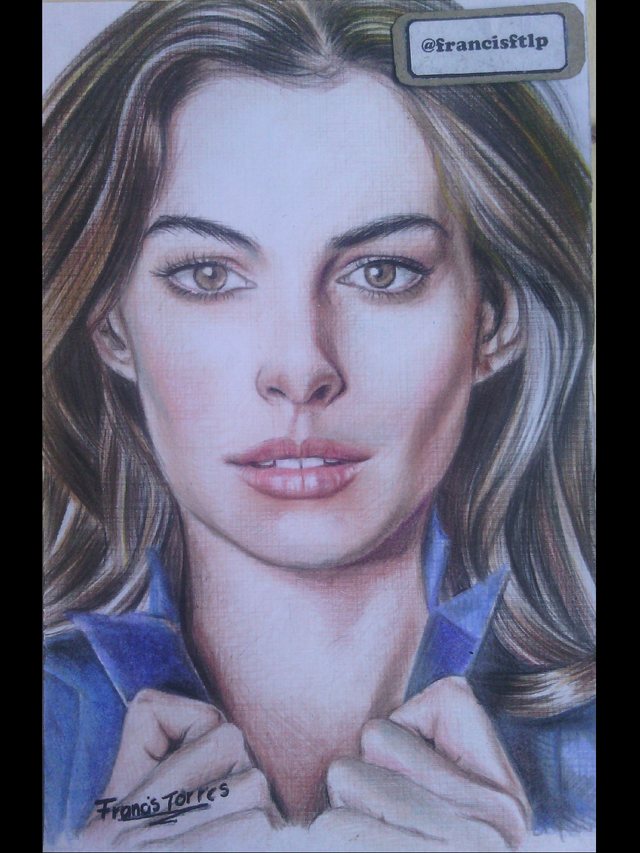 Technical information:
Materials I used:
School color pencils: Faber Castell, Paper-Mate, Norma and Prismacolor.
Graphite pencil scale 2H.
White thread sheet, dimensions 125 mm x 205 mm.
Eraser.
Total time to do the job:
About 8 hours
Photography:
I used a Vtelca V865M phone to take pictures.
Other tools:
To see the image I am painting, I use a tablet called Canaima.

Drawing process:
Step 1: Making the sketch.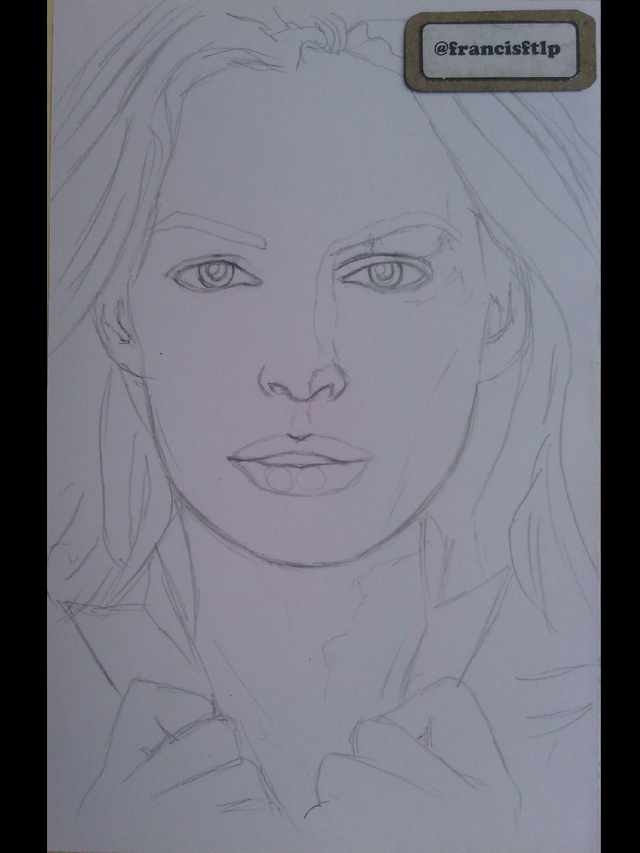 Step 2: Apply colors.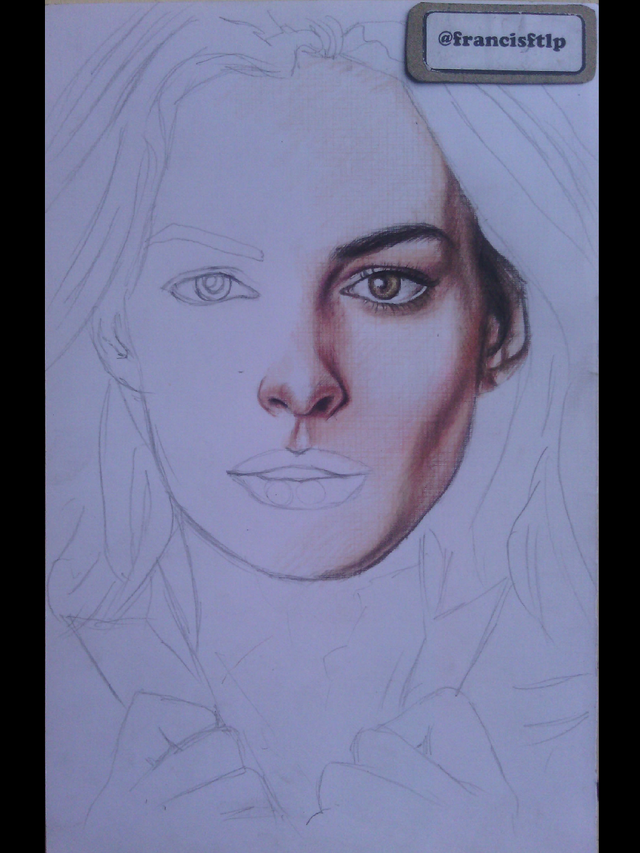 Step 3: I finished painting the skin of the face, as you can see; I added blue color and mixed it with colors like peach, brown and light pink, I did it this way to show the reflection of the color of the clothes on the skin.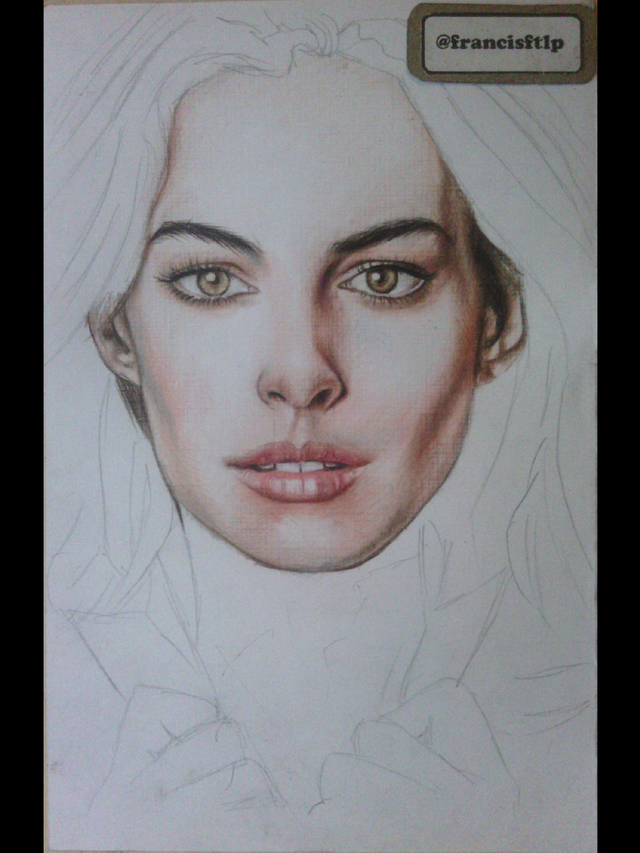 Step 4: I painted neck and hands.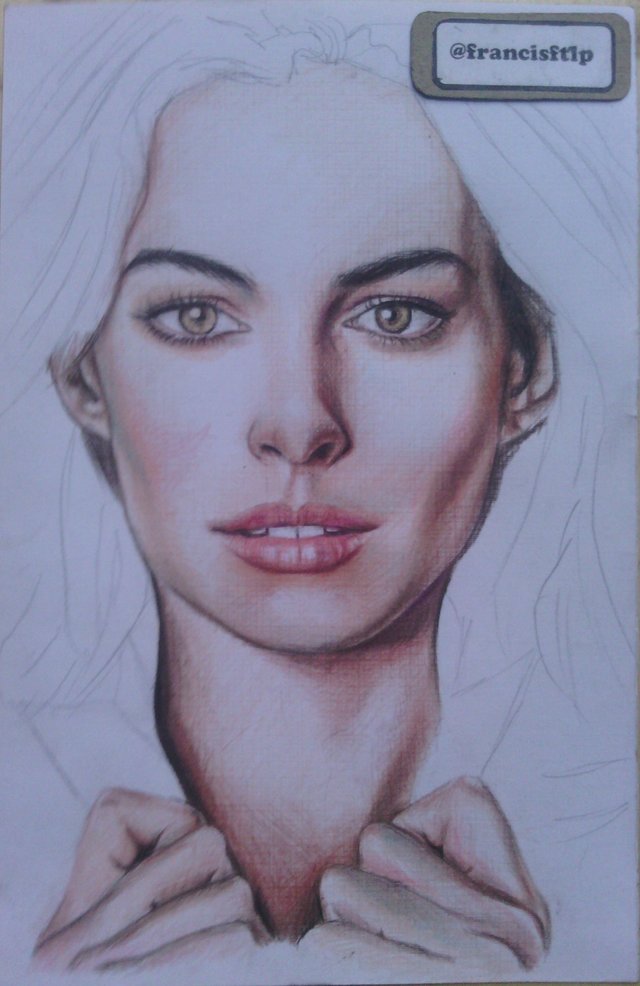 Step 5: I added color to the clothes and painted the hair.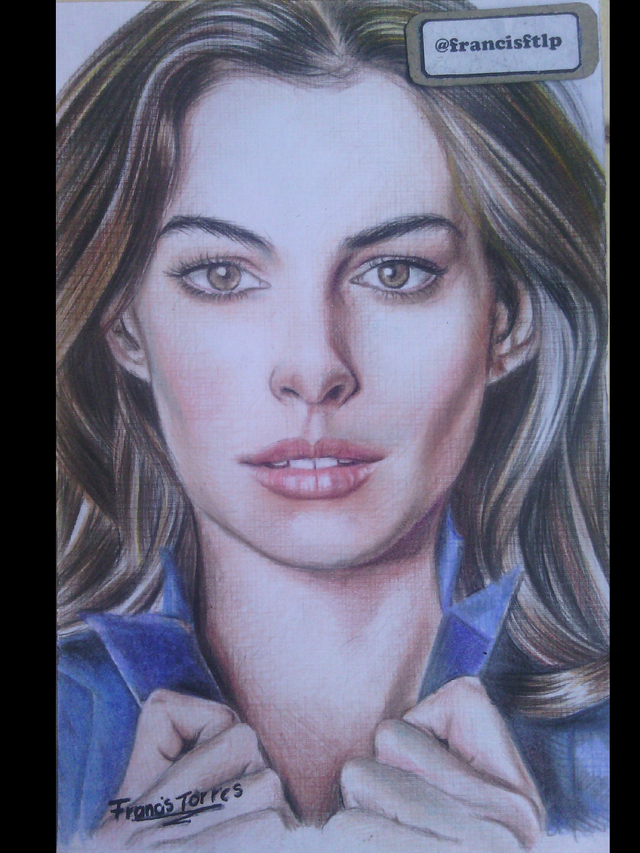 Image Original
And End

I hope you enjoyed it!
I say goodbye, dear friends, I want to thank you for all your support and for being here. A kiss and a big hug for everyone. Blessings
Until next time!
"To be happy, we have to start loving ourselves and our work!"
✌