DRAWING OF THE QUEEN OF SILVER ELVES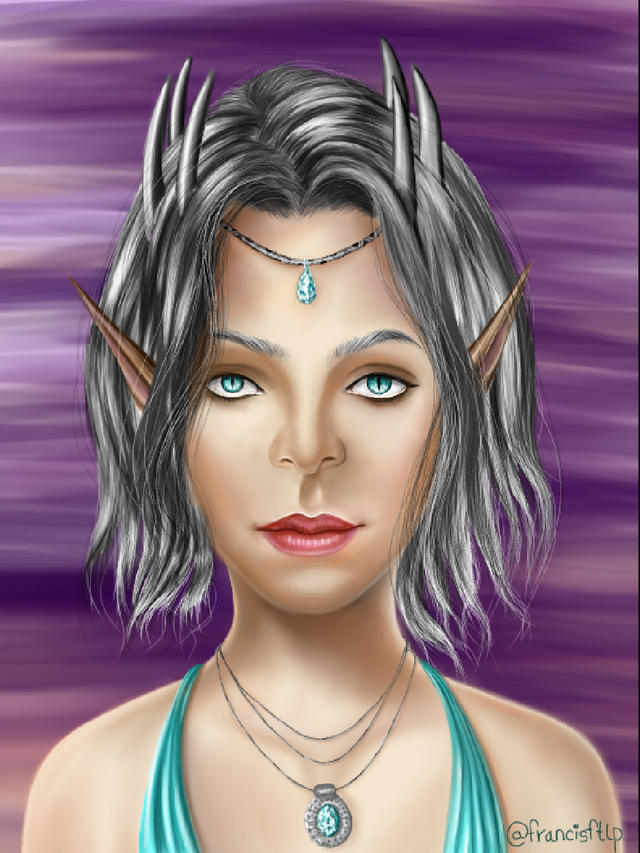 Hello everyone!
I'm back with digital drawings, this time I was inspired to draw an elf, as most of you know, I love to make fantastic drawings, this is my second elf woman and she is the queen of the silver elf group, she wears two jewels Emeralds that have the power to heal, can only be carried by the person with eyes of the same color.
I am very new in this of digital drawing, so I still practice and see works of other artists that really inspire me, one of them is
@yanes94
, she is fantastic, creates incredible drawings, I admire all her work.
I still use ibisPaint X, it is an application that I like very much and is very practical. I work with a Canaima brand tablet, model TR10RS1.
Hope you like!

Drawing Process:
Step 1: Since I'm not used to it, I make the sketch on a sheet of paper, then take a picture and import it to the application, then draw on the photo.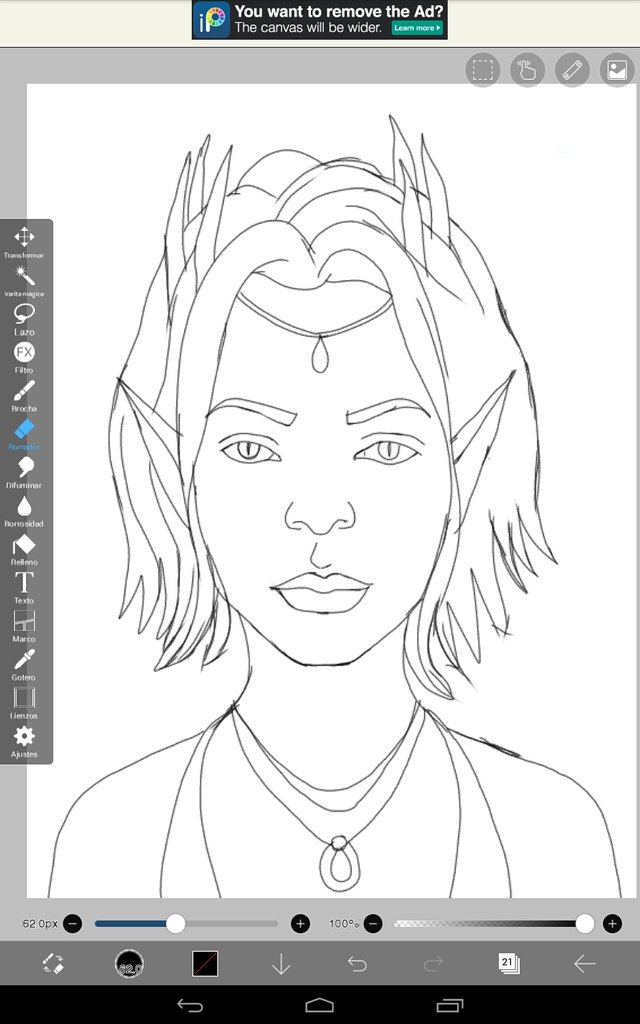 Step 2: I add the base colors with the fill tool.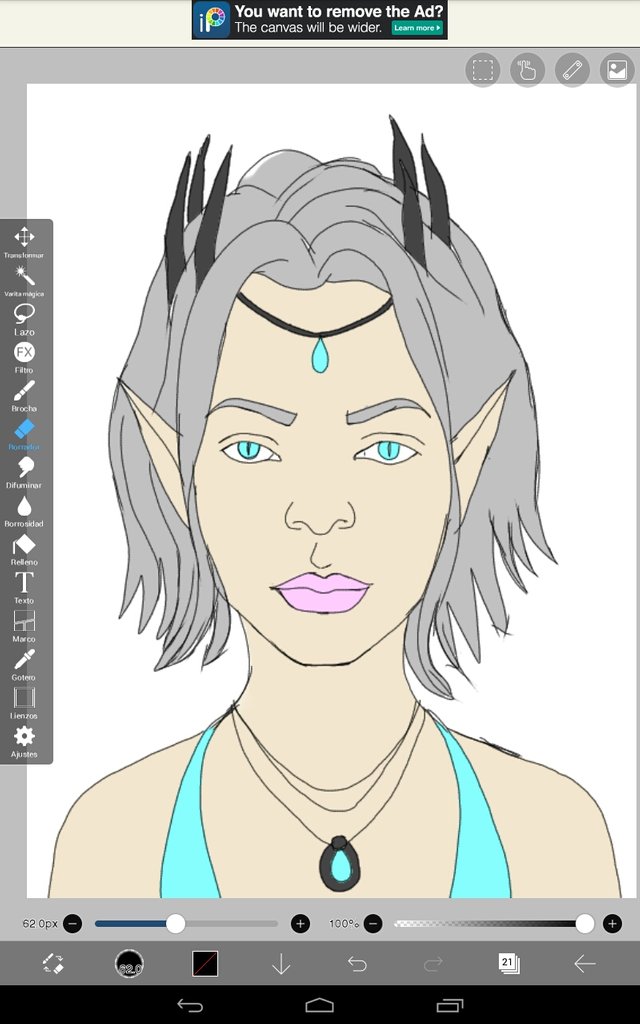 Step 3: I paint the background of the drawing.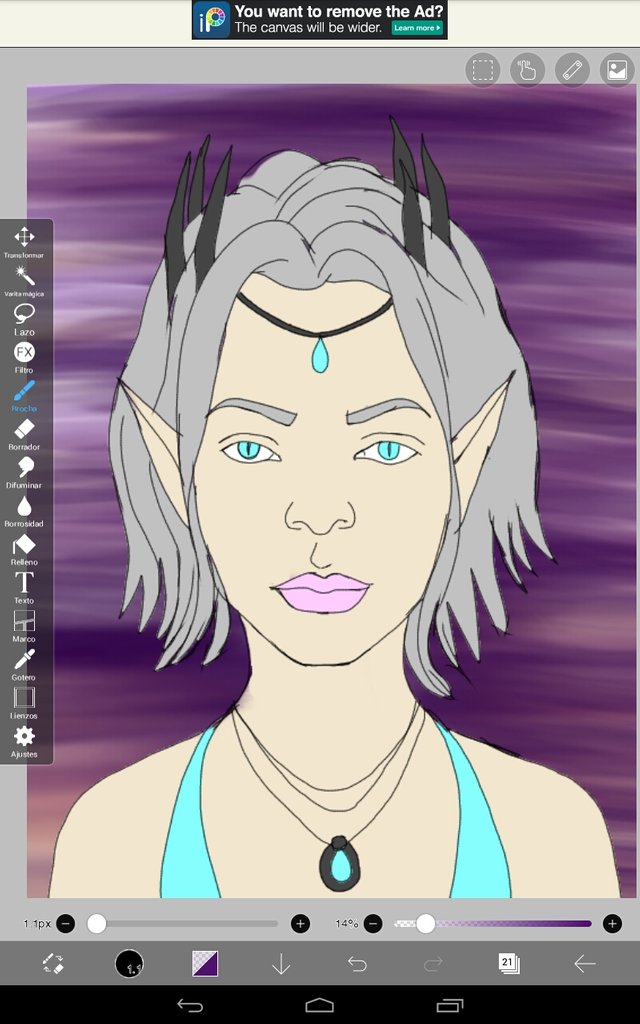 Step 4: I started to make the skin details.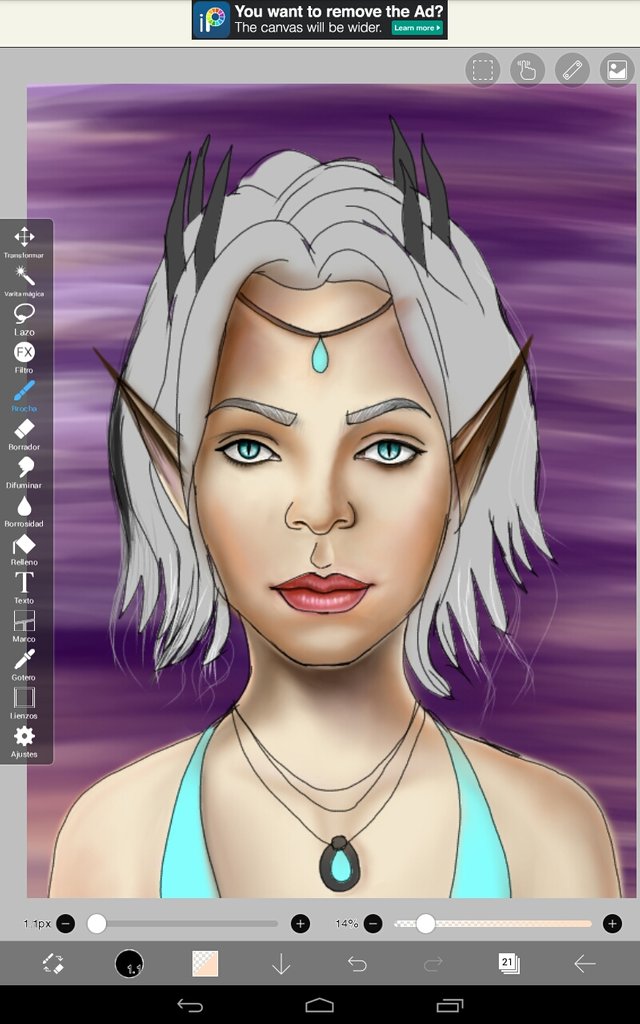 Step 5: I painted the hair and the silver crown.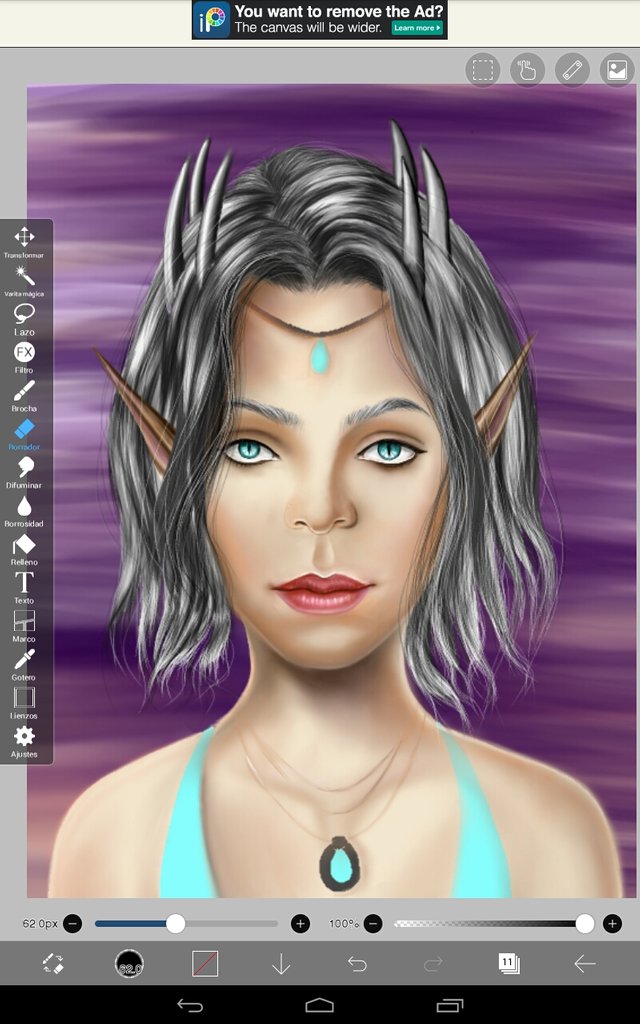 Step 6: I made the details of the jewelry.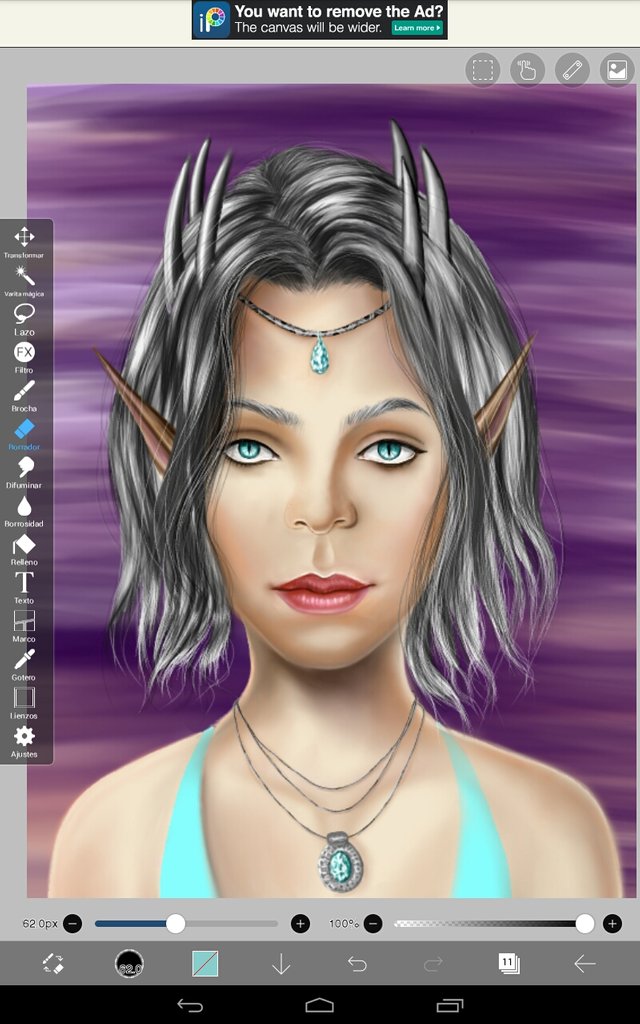 Step 7: Final details and corrections.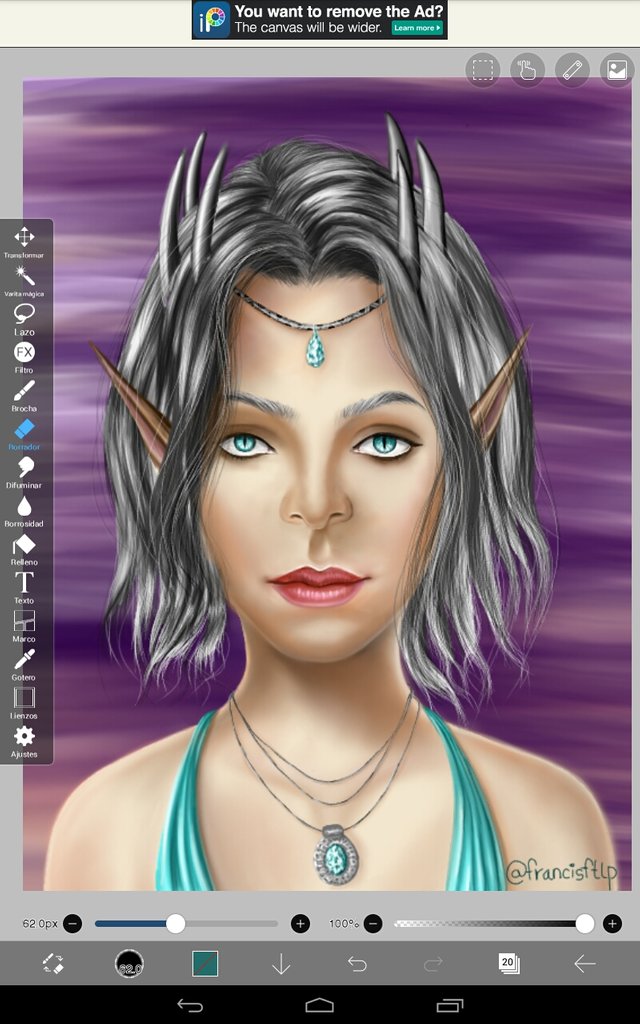 and end.

Please, if there is anything I need to improve, I would appreciate it if you told me, I am learning and always constructive criticism helps to improve the work. I appreciate that you have read my publication, I hope you enjoyed this beautiful drawing.
"To be happy, we have to start loving ourselves and our work!"
Until next time!
✌