When Gamza meets a huge wave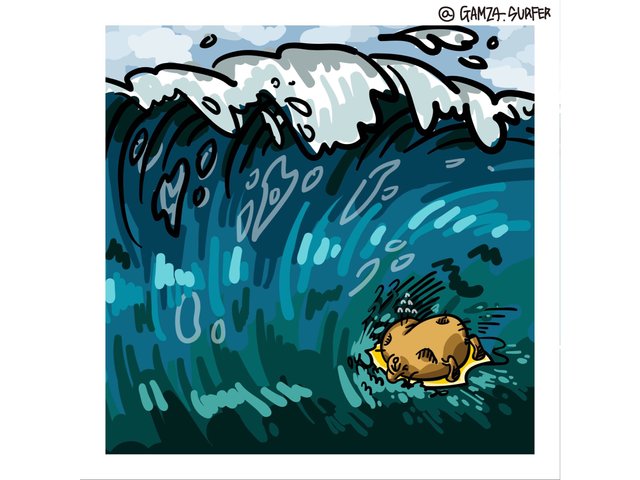 This is a surfing maneuver for passing a huge wave.
"Duck-diving"
For surfing waves, you need to line up above the breaking point, first. But there might be a bigger wave coming toward you than you expected. You should duck-dive at that moment. When you duckdive under the breaking waves, then the wave will just pass through.