Watercolour painting of a countryside view.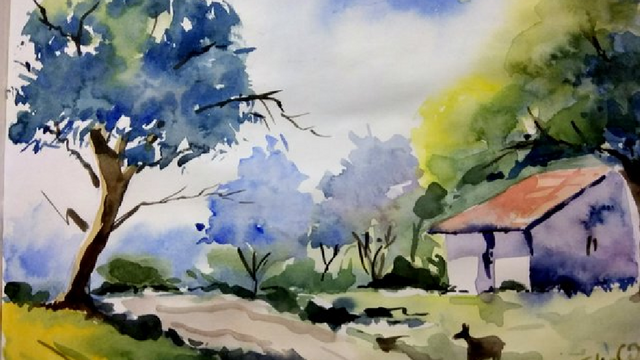 Dear brothers and sisters of Steemit community good morning. I am Julia again here from India and it's my another beautiful landscape watercolour painting of a village which will give you the pleasure and calmness. Friends the life of a village is very beautiful and full of calmness there is no pollution of noise, air and water everywhere you will enjoy the beautiful phenomena of Mother Nature and her beauty. It's the most beautiful and precious moment for anyone who spends sometimes in the countryside although everything is not as good as seems as we also face some major problems like electricity and medical facilities but now a days it's not so tough to spend the life in village as we have so many alternatives which are sufficient to give us the solution of these problems.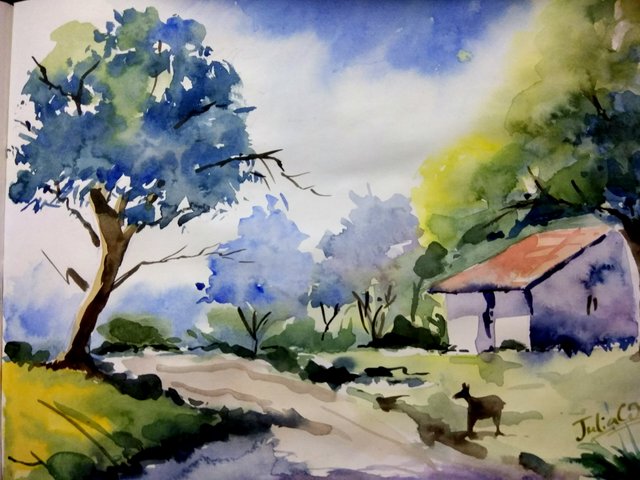 Friends countryside views are very close to my heart and soul and I really enjoy every moment of my drawings and colouring whenever I made a landscape painting of a countryside view and it's most phenomenal and the beautiful natural beauty. Today you will also enjoy another beautiful phenomenon of a countryside area although maybe it will be a symbolic only as I am making this beautiful painting on the basis of complete imagination and you can say I get some ideas from my own village view and mixed some beautiful views of a countryside phenomenon on the basis of my imagination.
So my dear wonderful friends and respected family members of this amazing community enjoy with me the making process with step by step and I am quite sure that this will be an amazing experience for you as well if you will try to make this beautiful landscape painting with me.
So dear Friends as I always shared with all of that the landscape painting started with light colour and then I started painting with darker colour to give it the perfect view so friends let me share your views so I can add something interesting in my artwork.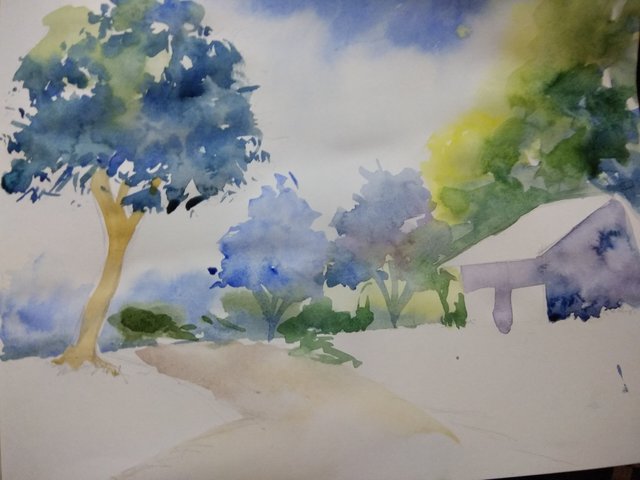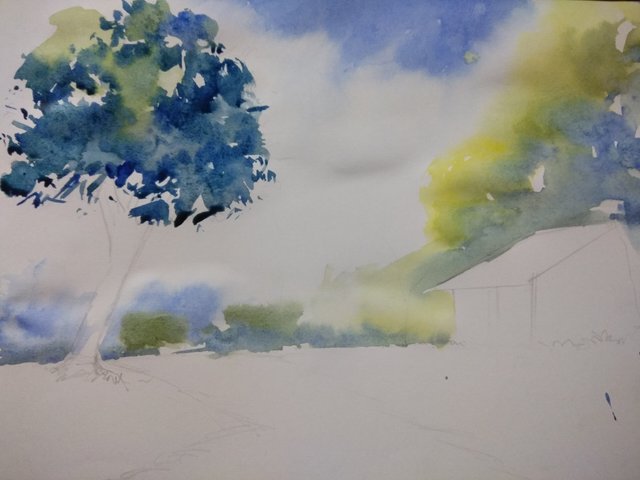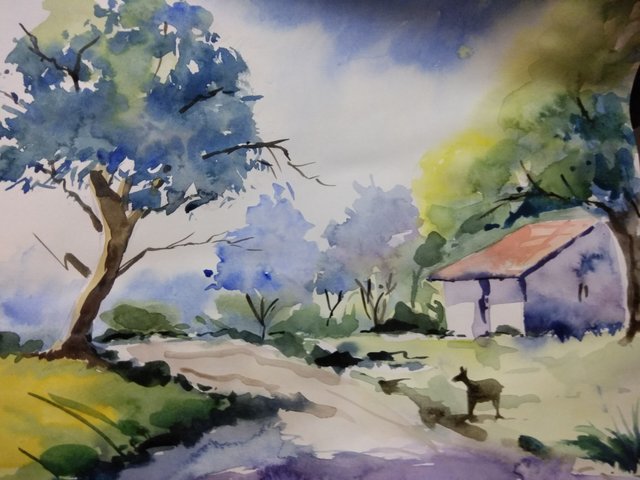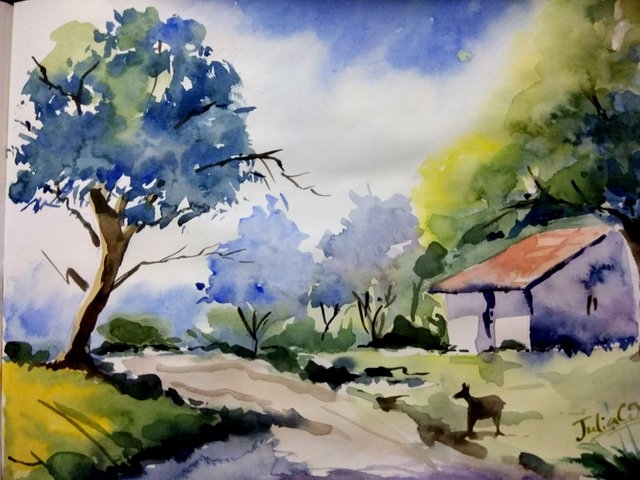 With love and respect.